48 Hours in Urbania, Italy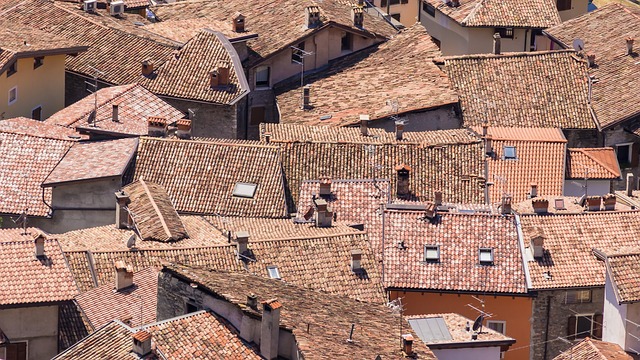 I love the excitement of Florence and Rome, but landing in Urbania is the perfect respite from the hustle and bustle of crowded Italian cities. Urbania (formerly Casteldurnate) was renamed after Pope Urban VIII in 1636. It is in the Marche region, between Florence and Venice. You can take a train and a bus to get there, or you can rent a car and make your way through the green, rolling hills sprinkled with vineyards and farms. Urbania is a sleepy yet vibrant Italian village colored with wonderful local food and culture. Said to be the home of the first Epiphany, it celebrates this tradition in January with the National Day of the Epiphany celebration.
Last summer, at the ripe-old age of 56, I took a solo trip around Italy and began my journey in Urbania to attend language school. It was the perfect place to practice Italian. There were very few tourists, so I was forced to speak the language to get by. It was a relaxing stay, and I felt completely safe at all times, usually walking home alone after a night out.
Once you visit this picturesque town, you will find that 48 hours is just not enough. But, if you find yourself with just two short days there, here are some fun ideas.
48 Hours in Urbania, Italy
Day 1
You can rent a cute and affordable apartment in town and be within walking distance of excellent food, art and history. Within the boundaries of town, you will find the Duomo, Ducal Palace, Art Gallery, Church of the Dead and several ceramics galleries. The River Metauro, which surrounds Urbania on three sides, has supplied centuries of artisans with rich clay in which to create Renaissance majolica ceramics. Urbania is known as the "City of Ancient Tradition Ceramics," and the local artists are keeping the art form alive. After an afternoon of sightseeing or relaxing, return to the town center for a glass of vino, cicchetti and conversations with the locals. This is the true charm of this town. The tourists create a very small footprint; it is the locals who rule and set the pace.
Day 2
Head to the little town of Pesaro, which provides a picturesque beach on the Adriatic Sea. I took the bus (20 minutes) from Urbino and spent the afternoon under an umbrella eating fresh seafood pasta and sipping a glass of prosecco. I loved pampering myself and having time to reflect on my life. I have raised two children to adulthood and wanted to take some time for me. Italy was calling my name.
Eating and drinking in the evenings
In true Italian fashion, the entire little town shuts down around 2pm for an afternoon of quality family time and rest. Things start to pick up again around 5pm, and are going strong by 7 pm. The nightlife consists of wine tasting, small pubs with live music, walking, eating, drinking, and visiting the sights.
If you are like me and want to eat your way through Italy, Urbania will send you into gastronomic rapture. Every morning I had my coffee and chocolate cornetto at the Sunrise Café and sat street-side watching the town slowly wake up. Sunrise Café also proudly serves the locally-created Crostino of Urbania, a unique flatbread made with eggs, grilled over embers, and filled with a delectable assortment of ingredients. For more foodie pleasures, take a cooking class at Dodo's Trattoria. The head chef, Rosie, took us into her kitchen, and in one lesson we made pizza and gnocchi, which we enjoyed for dinner.
Try to visit in June
In June there is the Il Festival di Fiori and Dia Republica di Italia. One morning I walked to town to find the streets covered with art created with flower petals. I felt as if I had gone to sleep and woken up in an Italian fairy tale. Everyone in the community gets involved, from teenagers dressed like Boy and Girl Scouts to old men and women decorating the streets. Each street becomes a palette on which to create a colorful flower mosaic. Each group creates its own unique design. This holiday is to commemorate the patron saint of Urbania; everyone has the day off, and I felt the joy in the air.
48 Hours in Urbania, Italy