Costa Rica Travel Tips: Anna's Take on Health, Safety and Romance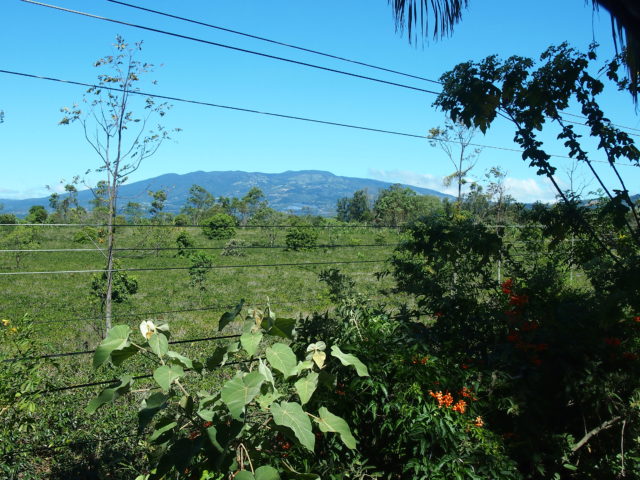 Find everything that women travelers in Costa Rica need to know about health, safety, romance, and women's rights:
All the information below is provided by Pink Pangea community members based on their experiences abroad.  Get involved and add your voice now!
Costa Rica Travel Tips: Anna's Take on Health, Safety and Romance
Health
Feminine Hygienic Products in Costa Rica: What's available/what's legal/where to buy them?
Pads are the most widely available feminine hygiene product in Costa Rica. Tampons are available, but there is limited choice in sizes and brands. Both pads and tampons can be bought easily from supermarkets and pharmacies.
Mooncups can be found in San Jose, in some of the better-known health shops in areas such as Escazu and Santa Ana.
Birth Control in Costa Rica: What's available/what's legal/where to buy them?
The pill can be bought over the counter at pharmacies and without prescription, however they only have minimal stock and only one or two brands, so choices will be limited. As an example, I needed a 3 month supply before departing on a cycle trip and this required a visit to 5 pharmacies, and I ended up with 2 different brands of the pill.
Condoms can be bought easily in supermarkets and pharmacies, though the range can be limited.
Being a predominantly Catholic Country, the morning-after pill is not allowed, and abortion is restricted to situations that preserve the life or physical health of the mother. Abortions are illegal in all other cases, including rape or incest, for social or economic reasons or when the unborn child suffers from medical problems or birth defects.
Gynecologists in Costa Rica: Are there any that you recommend? How, if at all, is a visit different from at home?
Having never visited one in this country I can't recommend any or speak to how it might be different, but they are only found in major cities such as San Jose, Liberia, Limon etc.
Breastfeeding in Costa Rica: What are accepted places for women to breastfeed? Is it accepted to do so in public?
As a pro-child country, breastfeeding is widely accepted in public. Like Western countries, there is the occasional outrage over a mother being asked to feed in a mother's room or somewhere less obvious, but this is rare.
Romance
Dating Locals in Costa Rica: What are the norms and traditions? What should women look out for?
Ticos (Costa Rican Men) can be romantic and will flirt shamelessly. However, in general they think of "gringas" as an easy ticket to a rich, easy life. Real relationships can and do occur, but there is also a lot of "Latin love" holiday hookups, especially in surf towns where it can be a game amongst the men to sleep with as many women as possible.
Types of Men in Costa Rica: Describe a few "typical" types of men
For the most part, the men here are no different to those you find elsewhere in the world, although Costa Rica is still considered to be a more traditional, male-dominated society. There is the macho type who is old-school, with the expectation that you will cook them dinner, clean the house and raise the kids.
And, there is the surfer type, who just wants to sleep with you to say he did. There is the user, who just pretends to like you so he can steal your money. And there is the "normal" type, just looking for a relationship.
Is Costa Rica LGBTQ-friendly?
Being a predominantly Catholic, male-dominated society, there are differing views on this subject. I cannot speak personally, but I have read about the changing attitude towards the LGBTQ community, and that it is becoming increasingly more accepted.
Women's Place in Society
Women's Rights in Costa Rica: Do women have the same position in society as men? How can you tell?
In theory, women can do anything men do, including voting and work, as there are no laws preventing them from doing so. In reality though, most positions in government and business are male dominated, and many women remain working as house cleaners, teachers and more traditional feminine roles.
Local Women in Costa Rica: What are some clear cultural differences between you and them?
In my opinion, most of the cultural differences are subtle. However, the strong Catholic background does mean birth control is not widely accepted, leading to high teenage pregnancy rates.
Women-Specific Environments in Costa Rica: Are there places where only women are or are not allowed?
Women are allowed everywhere. They can sometimes be made to feel uncomfortable walking into a bar due to being stared at. However, in tourist areas they are welcomed everywhere.
Perception of Foreign Women in Costa Rica: How do local men/women react to you when you say where you're from?
In general, the perception of foreign women is that they are rich and easy. When I say I am from Australia it is usually met with surprise, as they assume that every white girl is American or Canadian. Apart from knowing Australia has kangaroos and is a long way away, there isn't usually much further reaction.
Safety
Transportation in Costa Rica: Any that are safer/less safe for women to take?
Generally all transportation options are as safe as they would be back home, with the same commonsense safety precautions taken. Interbus is an easy and safe way to move around the country if you are concerned about local buses.
Dangerous area/s in Costa Rica: Any specifically for women?
Downtown San Jose and Limon are known to be the two most dangerous areas for both males and females at night. Generally Costa Rica is a safe country, however follow the same safety precautions you would at home such as not walking alone at night, not leaving your friends or well-lit areas to go for a walk along the beach with a guy you just met, and watch your drink, etc.
Clothing in Costa Rica: What to wear/what not to wear?
There are no clothing restrictions or guidelines in Costa Rica, but you will find the locals generally dress conservatively. In beach towns where the dress code is more casual, tourists in bikinis and short shorts/shirts are seen as normal. In the bigger cities such as San Jose, the women are much more fashion conscious and will place more emphasis, time and money into making sure they are current with fashion trends.
Costa Rica Travel Tips: Anna's Take on Health, Safety and Romance
Costa Rica is a very popular destination, which isn't surprising when you realise how much the country has to offer. It is extremely biodiverse, has world-renowned surf beaches, no military, a happy population and an abundance of wildlife. But it seems that solo female travellers come here for one thing more than the others: to do a yoga retreat.
Don't get me wrong: I enjoy yoga and there's nothing wrong with combining yoga with a visit to this amazing country. But when you've finished in your 'child's pose' and 'downward dog', these five things to do in Costa Rica will lead to an exciting and enjoyable visit.
1. Searching for wildlife
This is easily achieved in Costa Rica thanks to their wildlife reserves. Costa Rica contains 5% of the world's biodiversity but only 0.1% of the world's land mass.
Bird watching is an easy activity everywhere in the country. Even just sitting quietly on the veranda of your hotel you will usually see a variety of birds. You can expect to see scarlet macaws, hummingbirds, frigates, toucans, parrots, kingfishers and birds of prey. In fact, 894 bird species have been officially documented. That's more than Canada and the United States combined!
To see turtles, head to Playa Ostional on the Nicoya Peninsula before the new moon. At the Olive Ridley Turtle Arribadas they come up onto the beach to lay their eggs en masse. At Playa Grande, just up the coast, you can see the gargantuan leatherbacks, or 'La Baula' as the locals call them.
If you can keep your imagination in check, try night hiking in the forest. A different set of animals are active at night, such as nocturnal birds, bats, snakes, frogs, spiders, scorpions… I strongly recommend going with a guide as they point out so much more than you would otherwise see yourself, plus it's easy to become disorientated in the forest at night.
2. Hiking
There are endless beaches to walk on both coasts, rainforest to explore, cloud forest to get lost in and, for the more adventurous, volcanoes to climb.
These can be done either with or without a guide. From personal experience, I recommend always going with a guide. On the few occasions I have not hired one, I still had a great time but saw very little as I was focused on where I was going instead of looking around. With a guide you can relax and enjoy what is around you, and they will be able to point out different plants and animals and make the hike more memorable.
3. Adventure activities
Costa Rica is the country that invented zip-lining, so that should give you an indication on how seriously they take their adventure sports.
Across the country there are endless options for zip lining, mountain biking, ATV'ing, diving, snorkelling, white-water rafting, horse back riding, rappelling, bungy jumping and more.
4. Relaxing
Nothing has the ability to make friends and family back home more jealous than a picture of you in a hammock. Spend a quiet morning or afternoon listening to the surf, reading a book or just having a nana-nap.
If you're looking to unwind even further, check out the natural hot springs around Volcan Arenal. There are plenty to choose from, and some are even free to enter.
5. Volunteering at a wildlife refuge
If you have time, volunteering can be a great way to experience more of Costa Rica. There are numerous refuges all over the country. Whether you want to feed baby howler monkeys, swaddle sloths, count birds, rescue turtles or protect big cats like pumas and jaguars, there is a refuge for you. Most places will want a commitment of several weeks so that you can learn the routine and actually contribute. You can even combine volunteering with learning Spanish.
Even if your time doesn't allow for an extended stay, you can still visit the refuges to get up close and personal with rescued animals to help make a financial contribution.
Costa Rica Travel Tips: Anna's Take on Health, Safety and Romance
Related Reading
Have you enjoyed traveling to Costa Rica? What where your impressions? Email us to share your experience and advice with the Pink Pangea community. We can't wait to hear from you.
Costa Rica Travel Tips: Anna's Take on Health, Safety and Romance photo credit: Jessica Shen. Join Pink Pangea's Writing, Hiking and Yoga Retreats!