A Conversation with Chinese Travel Pioneer Hong Mei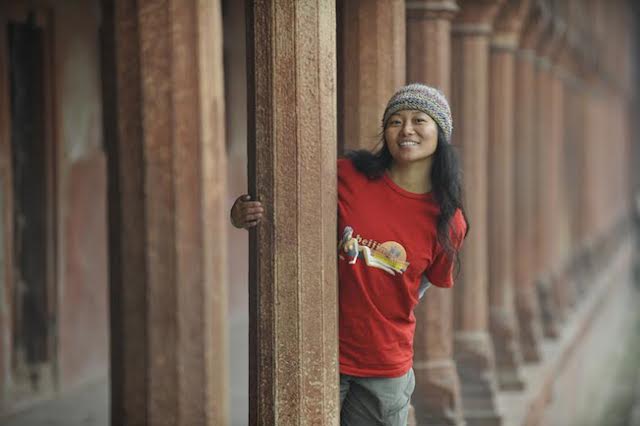 Hong Mei's travelogue, The Farther I Walk, The Closer I Get To Me takes readers on a meditative backpacking odyssey across the Indian subcontinent over the course of a year. Hong is believed to be the first Chinese woman on record to have accomplished this feat. Celebrating the transformative nature of independent travel from the perspective of a Chinese woman, her book's Chinese-language narrative recounts how Hong's adventurous spirit steered her off the beaten path of tourism and deep into the country and its customs.
A Conversation with Chinese Travel Pioneer Hong Mei
Tell us about yourself. Where are you from, and what do you do when you're not backpacking?
I'm from a rural village in Jiangsu province, southern China. My family is tea growers. As many young Chinese from the countryside do, when I was 18 I left home for the big city (Beijing). There I taught myself English, then worked some random jobs in education and media. I have always loved literature, but I never fancied myself a world traveler nor an author; I surprised myself as much as I did everyone else with those accomplishments.
How did you decide to quit your job and set out on your backpacking adventure?
I wasn't satisfied with my career path. I thought there had to be more to life that just working to work, or getting married just to be married. Chinese women of my generation (post-80s) were the first to be raised in an era of economic reform.
As a result, there's a kind of undercurrent of curiosity among us: we are not in a hurry to get married, we have enough disposable income to treat ourselves to leisure travel instead of working ourselves to death, and we are interested in the world. So I acted on my impulses, resigned, and bought a backpack. My first time traveling anywhere was a year-long trip across China's 33 provinces.
How did others react to your decision?
Fortunately, my mother and father are progressive thinkers, which isn't common among their generation. They have been supportive of all my whims. Ironically, my colleagues and classmates see me as a kind of rogue; they think I've taken my self-liberation too far: backpacking across undeveloped countries for years on end is a bit extreme in their eyes.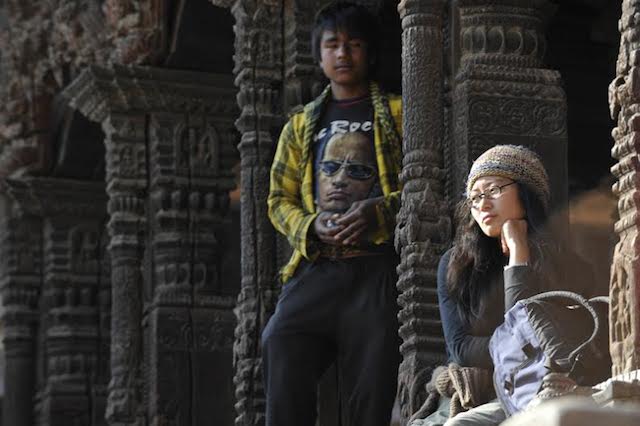 A Conversation with Chinese Travel Pioneer Hong Mei
Tell us a little about your backpacking trip across India. What were some of the highlights? What were some of the challenges?
It was the trip of a lifetime, really. I journeyed up and down the entire subcontinent, witnessing many events and walks of life. Every day I'd just walk around, exploring the streets. So many things happened that year it made my head spin. I attended several important religious festivals including the Kumbh Mela in Haridwar (which occurs only once ever 12 years). I was cast as an extra in some Bollywood productions – they have touts that come around to the hostels in Mumbai looking for Westerners.
I was also kidnapped and arrested in a slum (basically I was unknowingly trespassing in a private compound, they locked me in and wouldn't let me leave unless I paid "baksheesh"; I wouldn't, so they called the police, who took me to jail).
I traveled through the jungles of Southern Orissa at a time when there was a violent rebel insurgency. I was the first Chinese to ever be authorized a travel permit to the Muslim tribal lands along the Indian-Pakistan border. And, of course, all the daily challenges of getting from one place to the next (which in India is not always easy; their public transport is rather outmoded), finding accommodations, and – hardest of all because I am Chinese – obtaining visas every few months to keep me in the country.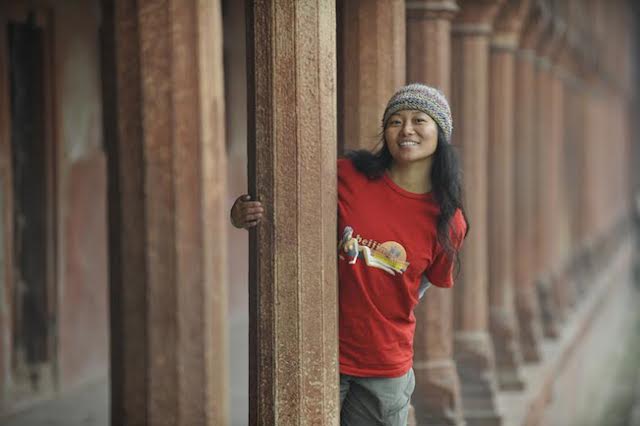 As a Chinese woman traveler, were there any reactions you received from Indian locals that surprised you?
Many times it felt like I was in my own private Bollywood movie. It's uncommon to see a Chinese person anywhere in India, so whenever I told people my nationality, they'd break out into a song and dance from a popular Bollywood kung fu comedy called Chandni Chowk to China. It was very surreal. I was serenaded so many times that it became my personal theme song during my travels. But it also says a lot about India's limited perception of China (and, likewise, China's limited perception of India) despite our proximity and histories. Our countries share borders, but there is a massive cultural gulf between us as vast as any ocean.
What were some of the lessons you learned while backpacking across China and India?
The title of my book means "the farther I walk, the closer I get to me," which is an accurate summation of my journeys. Before I started traveling I really didn't know what I wanted to do in life. I felt like I was just drifting.
So drifting is the approach I took when backpacking across China and India, which really helped me learn not just about my own culture and India's culture, but about myself: the kind of person I am, what I am capable of enduring, and what I want and don't want out of life. I think anyone who undertakes a challenging journey abroad will have this kind of self-discovery, which is why I have become such an advocate for backpacking.
A Conversation with Chinese Travel Pioneer Hong Mei
I understand that backpacking is somewhat new to Chinese travelers. Why do you think it's becoming a more appealing mode of travel?
It's a kind of spin-off of China's growing tourism market. For the first time in history, our society has a "middle class," and seeing the world is one of the things we have chosen to spend our newfound disposable income on. This has resulted in China becoming the world's largest source of outbound tourists.
But, as has been reported often in the international media, middle-class Chinese are not the best-behaved cultural ambassadors; we as a people have a notorious reputation for being rude and noisy, especially in large groups. But among us, there are some who realize that a tour group is not the only way to see and learn about the word.
So we have co-opted the Western concept of backpacking – traveling independently and on a budget to make our time on the road last longer – and, slowly but surely, it's becoming a preferred way to travel among the younger generation. Chinese-language backpacking memoirs, including mine, are also becoming quite popular among college-aged readers and helping to get the word out.
What tips would you give other women who want to backpack across India?
Don't let all the recent news about India dissuade you; if you haven't noticed, the media only reports bad things. But of course you should be aware and take necessary precautions. Really, women traveling anywhere in the world – including China which has one of the lowest violent crime rates in the world – should always be cautious. I know many Western women cherish their independence, but you can always partner up with other backpackers you meet at hostels. The great thing about backpacking is that making friends on the road is inevitable.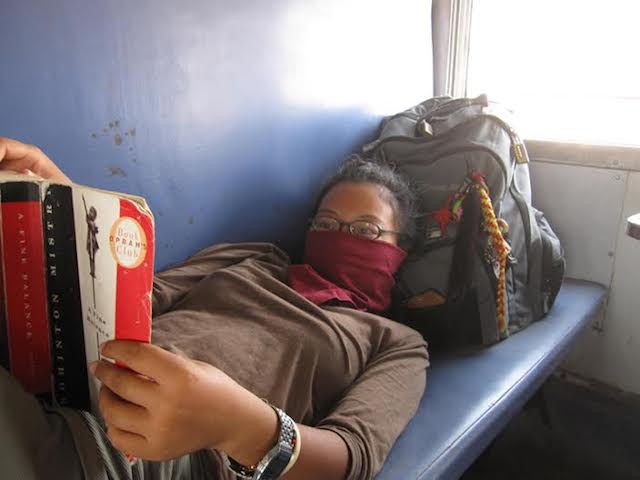 Love to travel? Check out our Writing Retreats in Italy, Switzerland and USA. A Conversation with Chinese Travel Pioneer Hong Mei photo credits: Hong Mei