India Trip: In Conversation with Vanessa Smith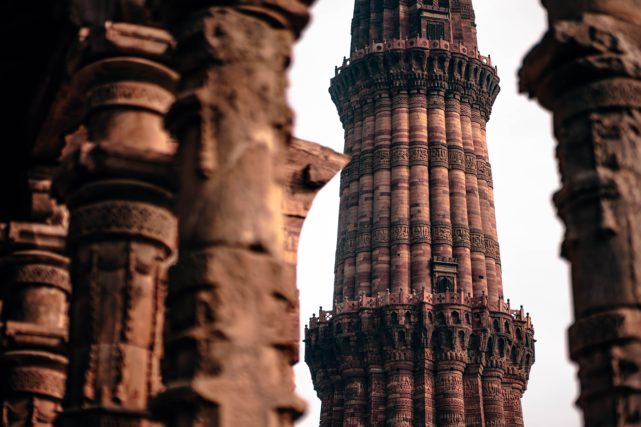 This month we're interviewing women from all over the world and asking them about their experiences traveling to India. We had the privilege of speaking with Vanessa Smith about her experience traveling through Delhi, India. Here's a glimpse into our conversation.
Tell us about yourself. What do you do when you're not traveling the world? Where do you live?
My name is Vanessa Smith. I'm a writer and filmmaker who pays the bills by working as a manager at Wells Fargo Bank in Winston Salem, North Carolina. When I'm not traveling , I'm volunteering at the Forsyth Humane Society, spending Sundays visiting my 91-year-old grandmother, Avis, and road tripping around the south, collecting content for a new blog and video series called "Southern Antiquing".
How long did you go for? How did you spend your time?
In 2006, I was asked to travel to Delhi, India and spend a month training a vendor we were partnering with for a commercial loan project. I worked second shift, so one of the most interesting things for me was seeing the city, still alive and hopping, at one or two in the morning. Experiencing a city at night is always a thrill for me.
The energy and "feel" of a city, a culture, and a people shifts between day and night. I went back in 2007 for another month of training and then in 2010, I travelled there on my own for two weeks, visiting the close friends I'd made while working there.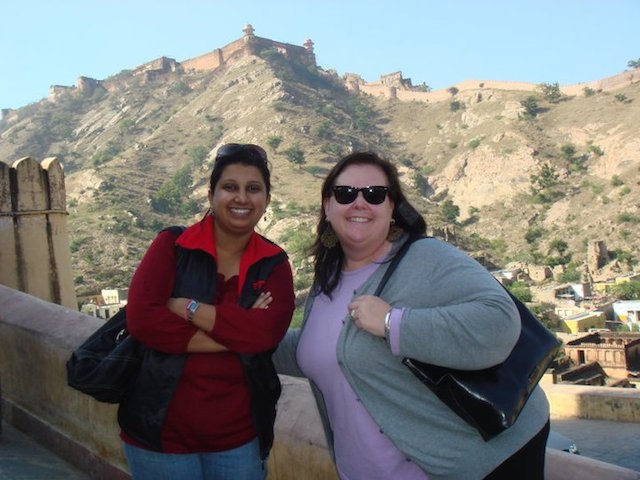 What were your most memorable experiences? What were the biggest disappointments?
My most memorable experience was the first day we pulled out from the relative calm of The Oberoi Hotel into the organized chaos of Delhi traffic. I'd travelled through Europe before, but had never spent time in a developing metropolis. Watching the combination of cars, trucks, auto rickshaws, bicycle rickshaws, pedestrians, and animals navigate their way through the city streets was the visual equivalent of a symphony.
It didn't seem possible that all these entities, all vying for their piece of the asphalt or sidewalk, could coexist without incident, but they did. It made me examine the number of rigid regulations we have here in the States. One of my friends, Delhi-born and raised, summed it up best. She said, in America traffic laws are rules, in Delhi, they are merely suggestions.
Delhi is a sensory experience. It is alive with sights, sounds, tastes, and smells. There is color all around you. There is great wealth, there is great poverty. In fact, there are thousand-year-old structures next to gleaming new Metro stations. It is a city full of contradictions.
India Trip: In Conversation with Vanessa Smith
My biggest disappointment during my time there was the lack of ease in travelling to surrounding cities. I remember looking at maps before I left and thinking I could easily make it by car from one city to another. When I arrived, my friends there explained that traveling by car, for long distances, was risky because the highways were not well maintained, and gas stations were few and far between.
For instance, the highway to Jaipur was mostly free of any places to stop along the way and few street lights. Accidents turn the highway into a parking lot, something we experienced on our way back one evening. We had to drive off the highway into a field to try to navigate around the accident. We became stuck and we all got out of the car and pushed and prayed our way out!
Trains are a great way to travel, but they do require advance purchases for comfortable accommodations. In 2010, Delhi hosted the Commonwealth Games. In preparation for that, there were numerous updates that made travel within the city easier. However, the traveling between cities was still a challenge.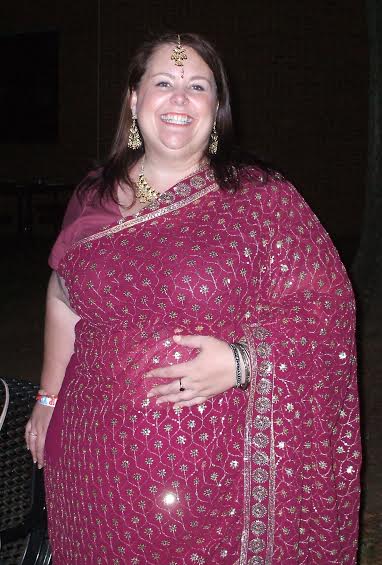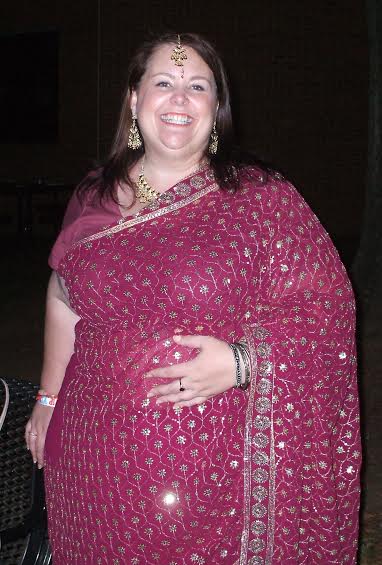 What do you wish you knew before you went?
Even though I attended cultural training before I traveled to India, it was still a bit of a shock for me that culturally, it is not considered rude to stare. Having been raised in the southern United States, I'd been taught from an early age to not stare at people. Now, certainly we might glance at someone on the sly, but we never openly stared at people. It's one thing to sit in a classroom and learn something, and quite another to go out into the world and experience it.
I felt extremely self-conscious every time I would go out to dinner with friends, go shopping at the markets, or go anywhere that was outside of the "normal" touristy areas. People would take my picture, some even wanting to have their picture taken with me.
It's almost rude not to haggle with vendors in the market.
I was lucky to have friends from Delhi with me who could help me navigate through it and speak to some of the people when they became a little aggressive about taking my picture. By the time I went there in 2010, I was slightly more comfortable with it, but still had to work very hard to not let it distract me.
One other thing was all my guidebooks said most people in Delhi spoke English. I would agree that was the case with everyone I worked with and the staff at the western hotels. But it is good to know a little Hindi, especially if you are going to use rickshaws or cabs for transport. And also learn to bargain! It's almost rude not to haggle with vendors in the market.
Any favorite restaurants/hotels/sites you'd like to recommend?
I stayed at The Oberoi Hotel in Delhi when I traveled for the bank. It is considered one of the luxury/business hotels in Delhi, but what I loved most about it was the slightly weathered grandeur of it. There are a lot of newer, fancier, and more expensive hotels in Delhi (and especially Gurgaon, a suburb to the south), but the people at The Oberoi were so kind and thoughtful. The restaurants are amazing, the pastry shop is out of this world, and the small bookstore in the hotel was a place I frequented during my time there.
When I travelled on my own in 2010, I stayed at the Shangri-la. It is also an older hotel, but the location is central to several attractions and it is used by many airlines for their flight staff. I met a lot of amazing people from all over the world just by going down each morning for breakfast.
When in Delhi, I would definitely recommend a trip to the National Museum. The price of admission is very reasonable. The museum houses some of the iconic treasures of India, such as the Nataraja.
Also, if you love a great art museum add The National Gallery of Modern Art to your itinerary. It houses an extensive collection, including most of the public works of Amrita Sher-Gil. Although she died at the young age of 28, she produced a number of great works. Her passion for traveling and the study of human nature through art will resonate with every modern day Pink Pangea reader.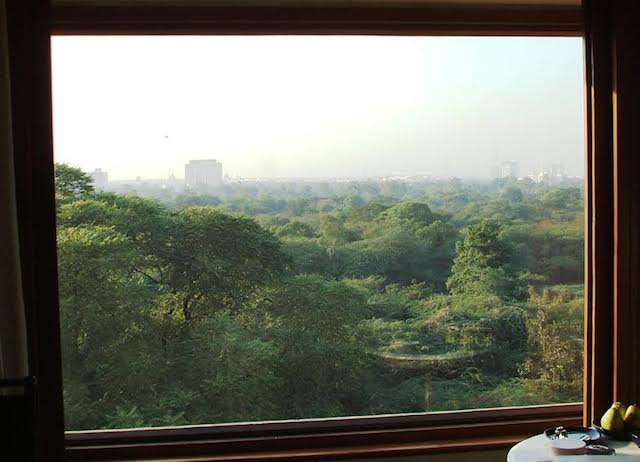 What's next on your travel list?
Next on my list is Buenos Aires, Argentina and St. Petersburg, Russia. Buenos Aires offers me the opportunity to experience the dance and music of Argentina. Having spent time in Paris, I'm excited to spend time in "the Paris of South America."
St. Petersburg has been on my list since I watched the 1986 NBC mini-series about Peter the Great. I was 13 years old and I remember being swept up in the drama of his quest to bring Russia into the modern world. The city is also home to The Hermitage Museum. Discovering the culture of a country through art has always been something that compels me to travel.
Delhi India: A Conversation with Vanessa Smith photo credits: Vanessa Smith.