Activities that Will Make You Fall in Love with Arequipa, Peru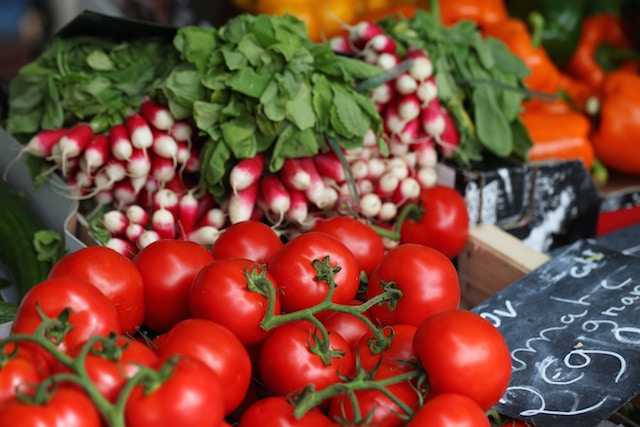 My first few spring days in Arequipa were spent wandering the town under a blazing sun, but as soon as my lungs got used to the dry and dusty air and I acclimated to the altitude, I was basking in the warmth and sunshine that Arequipa is famous for. Constantly in awe of The White City's three looming volcanoes, deep blue skies, and Spanish colonial buildings of white sillar, I filled my free time getting to know Arequipa. Through walking its ancient streets, tasting its famous chocolate, and exploring its deep history, I came to fall in love with La Ciudad Blanca.
Walking Tours
My favorite way to get acquainted with a new city is to go on a free walking tour. Since tips sustain the tour guides, they do an awesome job of showing you the city and keeping you entertained. Free Walking Tour Arequipa was a great way to learn more about the city. Our tour group met in the tranquil Plaza de San Francisco in the morning and from there spent a few hours under the care of our guide, Carlos.
We sampled local food and drinks, including delicious potatoes at Hatunpa (Ugarte 208), learned about the city's architecture, history, and surrounding beauty, and topped off the tour at a beautiful rooftop restaurant, savoring chicha morada and tasty appetizers. Walking tours are a fun, relaxed, and inexpensive way to explore the city through the guidance of a local.
Food, Festivals, and Food Festivals
If you're in Arequipa around the last half of October, you could be lucky enough to discover the Festisabores, a food festival in Plaza de Yanahuara that offers everything from gourmet crepes and cupcakes to cuy (guinea pig, a Peruvian favorite) and chicarrón (braised and fried pork rinds). I also loved cheering on FBC Melgar at Arequipa's soccer stadium.
If you're looking for action-packed adventures in Arequipa, you'll easily find opportunities to hike up the surrounding volcanoes, raft down el río Chili, and horseback ride in the vast fields that surround Arequipa.
I have great memories of merely strolling through the gorgeous tree-lined Plaza de Armas (said to be the most beautiful plaza in South America) or browsing the huge and colorful Mercado de San Camilo, filled with everything from freshly blended juices to Peru's famous ceviche.
Chocolate Workshops
Peru is famous for its chocolate, so I took advantage. One of my favorite chocolate experiences (and there were many) was a chocolate workshop at Chaqchao Chocolates (Santa Catalina 204). The chocolate in this café is handmade, organic, and stone-ground on the premises, and the workshops are reasonably priced at around $30 for two hours.
I took the Bean-to-Bar workshop, in which I ground cacao beans to make my own delicious chocolaty drink before creating my very own chocolate bar. Of course, chocolate is generously sampled during the workshop!
Monasteries
The Santa Catalina Monastery in the heart of Arequipa is so spacious and well preserved that it is said to be a city within the city. Founded shortly after the Spanish colonized Arequipa in the late 1500s, the monastery is still a home to nuns.
Today, certain sections are open to the public for tours and outdoor concerts. Santa Catalina offers lush gardens, gorgeous colonial and mestizo architecture, ornate paintings, and winding pathways within in the deep blue, red, and white walls. You can spend the day getting lost within the walls of the monastery before venturing back out into the city.
Drinks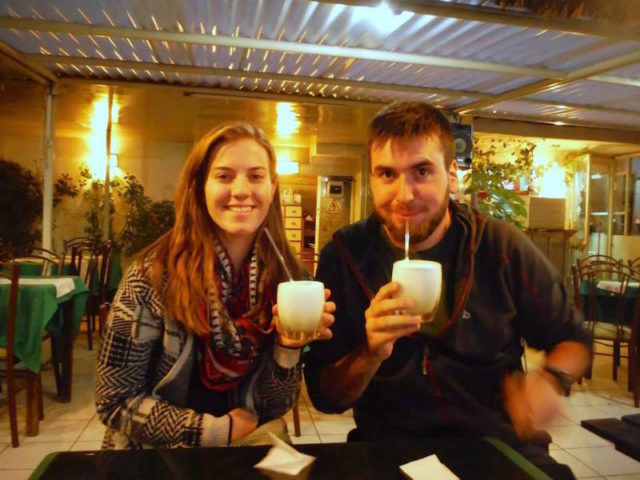 Once you do find your way back into the city, you can start your evening off right: by indulging in a cocktail or two. I fell in love with the breathtaking sunset and sweeping view of Arequipa from atop a rooftop bar near the Plaza de Armas, and sipping on a delectably strong Pisco Sour remained my favorite way to relax in La Ciudad Blanca.
Activities that Will Make You Fall in Love with Arequipa, Peru
Have you traveled to Arequipa, Peru? How was your trip? Email us at [email protected]pinkpangea.com for information about sharing your experience and advice with the Pink Pangea community. We can't wait to hear from you.
Activities that Will Make You Fall in Love with Arequipa, Peru photo credits: Marisa M.