Speaking Out Against Sexual Assault on an American Campus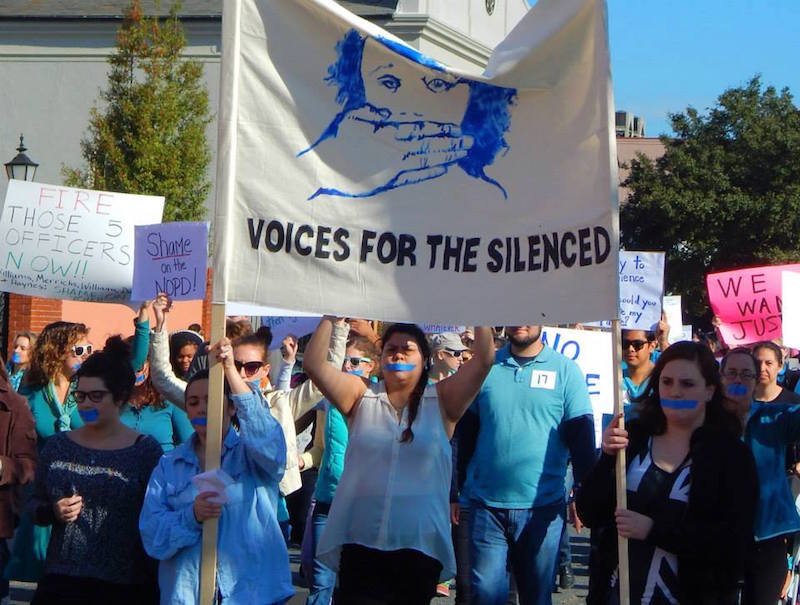 Culture shock at my New Orleans university came quickly for me, during one of the events scheduled for freshmen. It was an improv play called 'Sex Signals'. It was performed by two actors from Chicago and began with them showing the ways in which a boy and a girl might approach each other when flirting at a party, for example. As the play progressed, the actors started talking about consent and whether a situation would be classed as rape. The situation was as follows:
A girl had been dating a boy for about a week, she invites him over to her house to study. He comes round, they study for a while then order pizza and have a few beers. After that, they begin kissing and tickling each other. He tries to have sex with her, she says no but carries on kissing him. This continues for a while until eventually the girl is lying still and only able to whisper "no" in his ear, while he has sex with her.
Speaking Out Against Sexual Assault on an American Campus
The actors then turned to the audience to ask whether or not this was rape and if so, whose fault it was. To my absolute horror, there were mixed reactions from the audience. Several students, men and women, said that the girl should have left her bedroom door open, had other people in the room, not gotten drunk or not invited him over in the first place.
Other students thought that because she said "no" several times but then carried on kissing the boy, it made her final "no" invalid, like a boy who cried wolf situation. Thankfully, the message of the play was that victim blaming is wrong and even if the girl was drinking alone in her room with the boy and kissing him after inviting him over, this does not mean he has a right to have sex with her. The actors explained that the girl was not moving and saying the word "no." It seemed glaringly obvious that there was not consent, nor was it in any way the girl's fault.
The 1,111 refers to the number of individuals who had stories that were silenced
Sexual assault and rape are frighteningly common on college campuses. According to the Bureau of Justice Statistics, one in four women will experience rape or attempted rape during her college years. The Palms, a popular bar among students, is situated near both the Tulane and Loyola campuses. It is scheduled to appear before the Alcoholic Beverage Control Board on the 17th March, along with six other bars. In March 2014, a woman reported that two men sexually assaulted her inside the Palms Bar.
In December 2014, a group marched to protest against 840 rapes being ignored by the NOPD. A Facebook group with 625 members, Silent March for the 1,111, was used for organizing the march. The group is also used as a platform for survivors of sexual assault to share their stories and gain support. The 1,111 refers to the number of individuals who had stories that were silenced – never investigated or honestly reported.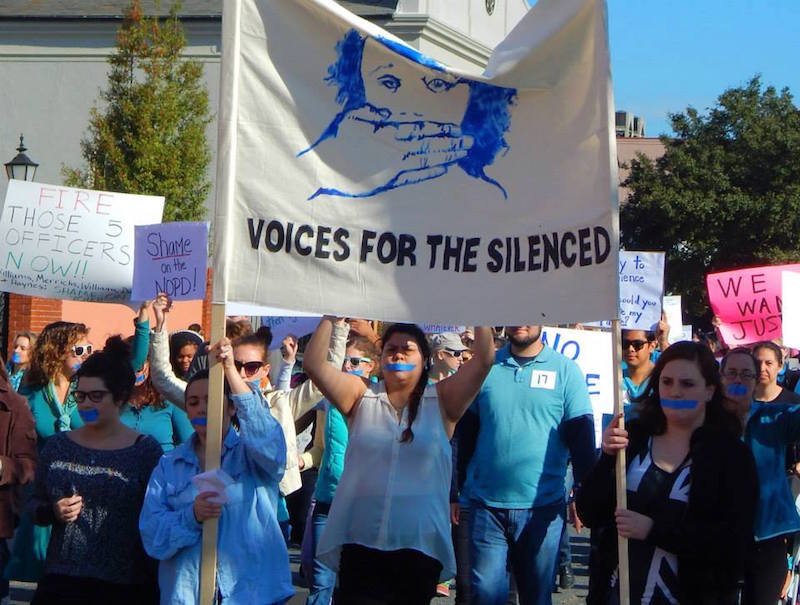 Speaking Out Against Sexual Assault on an American Campus
On Loyola's main campus there were four reported incidents of sex offense in 2013, two of which were not reported to the university police and were not subject to police investigation. There were also three incidents of domestic violence and one report of stalking.
In order to provide support for victims of sexual assault, Loyola held a Sexual Assault Community Action Response meeting and a meeting on How to Deal with Sexual Assault on a College Campus. The latter included a panel with the director of Loyola's Women's Resource Center, a member of the Loyola University Police Department and a member of the Criminal Justice Department.
Women at Loyola are entitled to Rape Aggression Defense System, which teaches self-defense techniques. There is also a sexual trauma support group, which offers workshops such as How to Help a Friend Who Has Been Raped and Dating Violence: What are the signs? There is a group on campus called Students Against Sexual Assault, which also organizes workshops.
I've started attending Feminist Friday meetings at Loyola, which are held in the Women's Resource Center. Each week, there is an informal discussion based on topics such as Sex in Society and Slut Shaming. Everyone at the meetings gets a chance to share their experiences (and eat pizza!) This has been a really good opportunity to hear other people's stories.
At the Slut Shaming session, we talked about victim blaming and how it is important not to judge women on what they wear or how many people they have slept with. It's good to know that despite the worryingly high percentage of sexual assaults, there are many places were victims can get support.