Travel Spain: 5 Off-The-Beaten-Path Destinations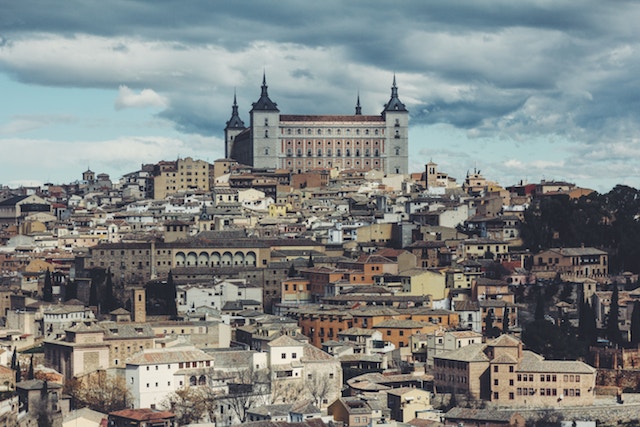 When you travel Spain, you often think of Barcelona and Madrid, or if partying is your thing you'll automatically think of Ibiza. However, often overlooked are some of the greatest cities and areas this country has to offer. Here are five of my favorite towns and cities I visited while on exchange in Spain, working in Spain, and most importantly, while being a tourist in Spain.
Travel Spain: 5 Off-The-Beaten-Path Destinations
1. Salamanca
I spent an entire month near Salamanca, working at a golf resort teaching Spanish children English. Salamanca wasn't necessarily a place I had even heard of until being stationed there for my summer job, but I was thrilled once I saw how beautiful and enchanting the city really is. Located only about 2 hours from Madrid, Salamanca is filled with gorgeous architecture such as the plaza mayor, a beautiful university and several beautiful cathedrals, so there's no doubt as to why this city is a World Heritage Site.
As a university town, Salamanca provides something for everyone, from the rich history to the great nightlife. Try to pay a visit to the University of Salamanca, which has existed since around 1134 and is the third oldest university in the world. Attempt to spot the frog on the façade of the university. It was an old superstition that if you were unable to spot the frog carving, you wouldn't graduate as a doctor.
Travel Spain: 5 Off-The-Beaten-Path Destinations
2. Toledo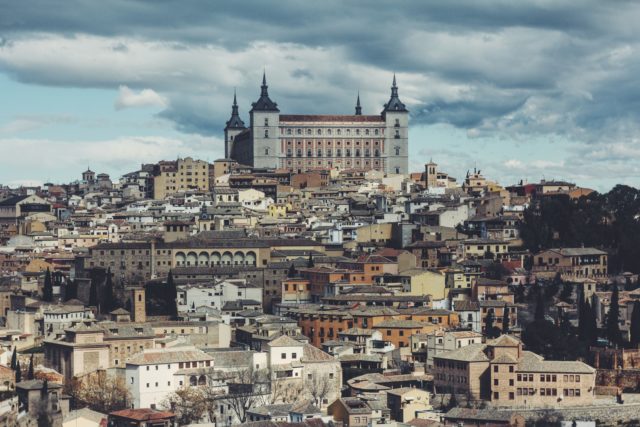 Many people that visit Madrid take a bus and go on a day trip to Toledo. It's located just under an hour from Madrid and can easily be seen in a day (but I would strongly recommend staying longer, if you can). Toledo's historic quarter was declared a UNESCO World Heritage Site and seems as if it is stuck in time. Tour companies like Viator offer day trips to Toledo for a reasonable price, however it's also easy to book your own bus ticket and do the trip on your own.
When visiting, don't miss the Santa Cruz Museum, which is the old Hospital de Santa Cruz and the Santa Fe Convent, which has since been converted to a museum that hosts major exhibitions. Have a coffee or tea at the Alcazar Fortress, which is a historical building located at the highest point in Toledo, giving you an excellent view that overlooks the city. Make sure to also check out the old cathedral, the Jewish quarter, and end your day trip watching the sun set over this beautiful city.
Travel Spain: 5 Off-The-Beaten-Path Destinations
3. Segovia 
Only located 1 hour from Madrid, Segovia is a popular day trip, but if you have the time, make sure to stay longer as [email protected] When you arrive in Segovia you won't want to leave. Segovia is another UNESCO World Heritage Site and is a medieval city with an indescribable charm that you won't find anywhere else in Spain. Add a visit to see the aqueduct to your must-do list while in Segovia, which was built in the first century, and don't miss the Cathedral, which will make you question if Disney was inspired by more then one landmark in this city.
4. Pyrenees Mountains 
For some reason the Pyrenees Mountains, which form a border between Spain and France, are commonly forgotten about by tourists visiting Spain. Despite the fact that these mountains are the most beautiful you'll find in Europe, travelers often overlook them to visit the more popular neighboring destinations like Barcelona.
I had the chance to live in the Pyrenees for 6 weeks one summer in a ski resort called Boí Taüll. Throughout my time living and visiting the very small villages amongst the Pyrenees, I was absolutely in awe every single day I saw those mountains.
As we would drive up the windy roads in our bus and view the pure turquoise waters, it's pretty hard to not instantly fall in love with the scenery and tranquility here. Looking for some adventure sports? The Pyrenees are perfect for not only skiing in the winter but canoeing, kayaking, trekking and rafting.
5. Cantabria
I realize Cantabria is an entire province in Spain and not just a specific town or city, but to visit any area in Cantabria would truly be better then skipping it all together. Cantabria is another destination in Spain that I spent almost 2 months living in, and one that I fell head over heels for. I was located in a tiny rural town in this province, but I had easy access to the neighbouring city of Torrelavega, an important hub for this province and a cute city filled with history, close to the beach and close to beautiful neighboring villages. Don't miss the cute church in the city centre, the great shopping, and the unique street with overarching trees, Avenida de Espana.
Another neighbouring beach town that I spent lots of my time in was Suances, a surfing hub, with gorgeous beaches, and a great place to just chill out and soak up the sun. Accessible by bus from Torrelavega or Santander, this town is known for its most popular surfing beach, Los Locos and the whole town is developed around the series of beaches grouped at Dichoso point, a natural harbor lined with breathtaking cliffs. Don't go here with expectations of having a jam packed schedule as Suances is a small town, but if you're looking to spend some time on the Spanish beaches in the north of Spain, add Suances to your list.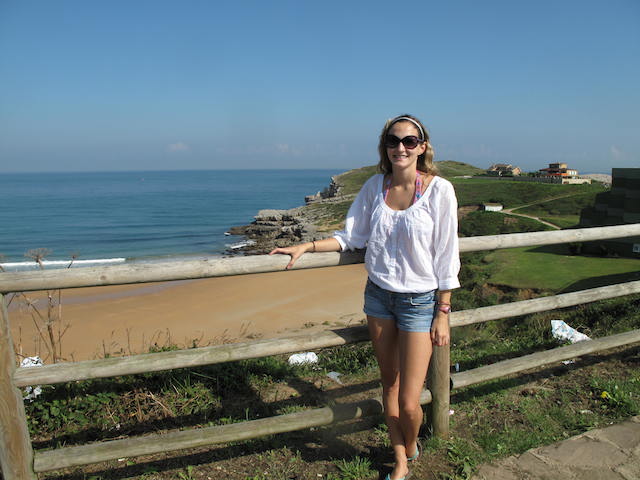 Travel Spain: 5 Off-The-Beaten-Path Destinations top photo by unsplash.com. Have you traveled to Spain? Email us at [email protected] for information about sharing your experience and advice with the Pink Pangea community. We can't wait to hear from you.