5 Tips for Making Friends in Spain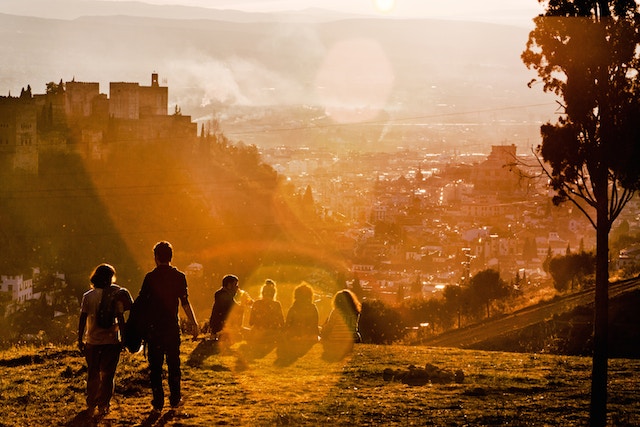 The friends you find while living abroad are often unlike any other. During my time in Spain, I was determined to make Spanish friends, but I also deeply connected with Americans and Brits in similar situations as mine, living and working abroad. Like most expats, our priorities and values were aligned. We all needed a strong, understanding support system for these challenges and found it in each other.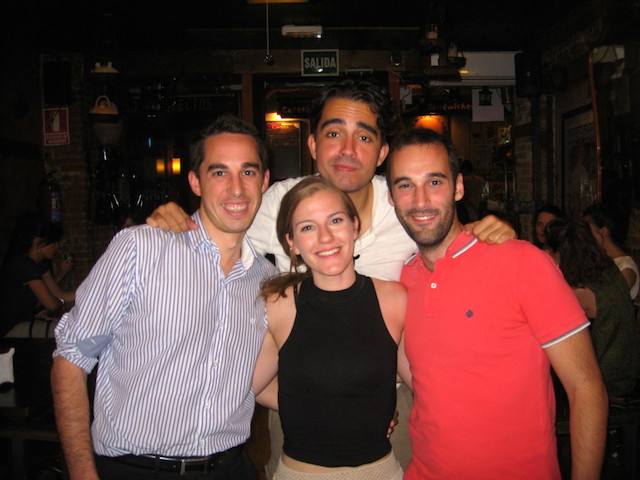 If you're feeling lonely and frustrated about making new friends in your new home, give these tips a try.
5 Tips for Making Friends in Spain
1. Give it Time
I was in Spain for about a month before I made any friends. During my first few weeks I was living as an au pair with a family on the outskirts of Madrid. The commute to and from my day job was an hour each way, and after finishing up my evening responsibilities with the family's children, the last thing I wanted to do was venture back into the city to meet people.
I felt lonely and discouraged, and I decided to stop working for the family and find an apartment in the city center. I eventually realized that I would of course make friends and continue to do so until my last week in Madrid almost two years later. It took some time and patience, but I did find an amazing support system of Spanish and foreign friends.
2. Make the Effort
When I first found out I was the only auxiliar de conversación, or teaching assistant, at my assigned school, I was slightly terrified. I spoke Spanish well enough, but panicked at the thought of communicating with the school's director and administrators.
I was initially intimidated by how quickly they spoke, and I let my nerves get the best of me. More than once I felt frustrated, discouraged, and defeated, and I was too self-conscious to contribute to their rapid-fire conversations. And, I knew, however, that my situation wasn't going to change, so I sucked it up and made an effort to befriend my coworkers.
I started chatting one-on-one with them, slowly and calmly, during our breakfast breaks. Once they realized I could speak Spanish when I wasn't flustered, we became comfortable with each other and I felt braver to reach out to more coworkers. I pushed my pride aside, asked for help and advice when I needed it, and tried hard to understand Spanish conversation and humor. I felt warmly welcomed by the teachers and administrators, renewed my contract for a second year, and to this day stay in contact with a handful of teachers.
3. Go Online
After months of dates with Spanish men I met through friends, I made a profile for an online Spanish dating site called AdoptaUnTio (adopt a dude). I enjoyed practicing my written Spanish and flirting online and ended up meeting one tío in person, and dating him during my last month in Spain. When I returned for year two, I focused on further improving my conversation skills and discovered LingoBongo. LingoBongo is website where one contacts Spanish people interested in language exchanges, meets one-on-one with them and speaks in English and Spanish for allotted amounts of time.
I ended up clicking with one girl in particular and we became good friends. We met every week for the rest of the year, our conversations flowing easily between English and Spanish. I also met and went on a few language exchanges-turned dates with a sweet musician, and my confidence in my conversation skills continued to grow.
I realized I felt less nervous going on dates with Spanish-speakers because I was so focused on making sure I was communicating correctly that I didn't have time to worry about the actual dates.
If you're feeling lonely and frustrated about making friends in Spain give these tips a try.
4. Make the First Move
When my friend Katie visited from the States, she and I took a weekend trip to Portugal and met a group of Spanish guys from Madrid. We wouldn't have even met if I didn't strike up a conversation with them. This was uncharacteristic for me, as I am more reserved and typically don't approach people I don't know.
However I thought that I had nothing to lose. I'm happy I did put in that effort because I ended up hitting it off with one of them, exchanging numbers, and dating him for a couple months back in Madrid. Not only was it nice to date someone, but I also explored more of Madrid and improved my conversational Spanish. It was a fun experience that I wouldn't have had, had I not put my nerves and insecurities aside and made the first move.
5. Embrace the Unexpected
Through the most unexpected circumstances, I made incredible friends in Spain. When I was assigned a school in Madrid, I reached out to Debbie, assistant that had previously worked there and was returning for another year. Even after my school assignment ultimately changed, she and I kept in touch.
The night Deb and I met in person though, she brought along her roommate, Monica. Monica invited a girl she had met at our program orientation, Andrea. From these three friends, I would continue to meet and befriend wonderful people from all over the world.
When I originally met these girls, I thought they were nice and fun to hang out with, never imagining how close we would become, how much we would share, or how many other great friends I would meet through them.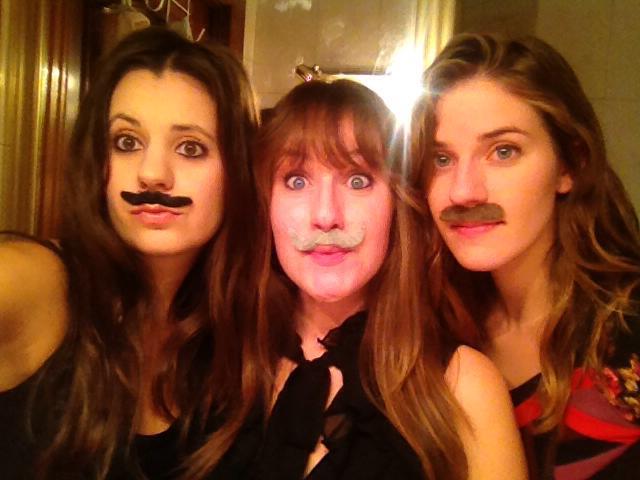 5 Tips for Making Friends in Spain
Related Reading
Travel Spain: 5 Off-The-Beaten-Path Destinations
Have you traveled to Spain? What were your impressions? Email us at [email protected]pinkpangea.com for information about sharing your experience and advice with the Pink Pangea community. We can't wait to hear from you.
5 Tips for Making Friends in Spain photo credit: Unsplash and Marisa M.