A Visit to Seville, Spain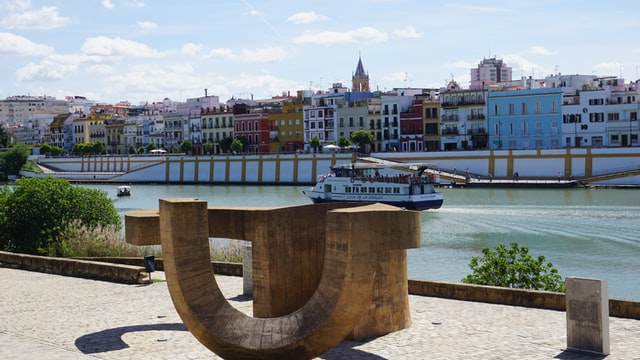 The first time I visited Seville I was 21 years old and on the tail end of a four-month solo journey through Europe. Before that I had never left the US, never even been to Canada. For months the only consistency was my backpack and my journal, every entry of which was addressed to the boy I loved back home who did not love me back, a detail that I find at once pathetic and adorable, like youth itself.
I began to lose my mind about three months into the trip. A particularly vivid art show in Vienna and a night sleeping on a bench in the Plaça Reial in Barcelona (a story I plan to relate in a subsequent post, so stay tuned), in combination with months of new people and new experiences and moments of glory and near-tragedies, had dislodged something in my brain. I had begun to question every single aspect of what added up to my identity, and it left me bereft and exhausted and in need of a friend.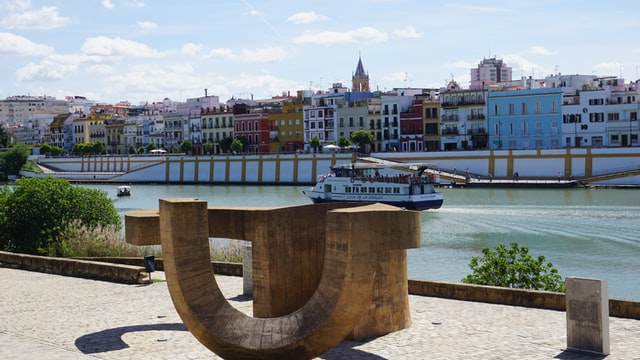 Luckily, my oldest and dearest friend was living in Seville, studying abroad. And so most of what I remember of that city was the sunshine and a much needed respite from solitude. My friend had also experienced a lot of change since coming to Spain. Our history and intimacy was a relief to us both, as we made the somewhat painful transition into what I now see was our adulthood.
Last week I went to Seville again. This time, I had my family with me, my husband and my kid, as well as dear friends of ours from New York who live in England now, with two children of their own.
I had begun to question every single aspect of what added up to my identity, and it left me bereft and exhausted and in need of a friend.
I did not remember that I had been to the Alcázar until I was on the grounds. An intricately designed, impeccably realized palace, it began its life as a Moorish fortress in the eleventh century and is now the oldest, and certainly one of the most beautiful palaces in Europe. I walked through the dramatic archways and beheld the ornate tiles, this time as an adult, my child in tow. I walked the lush gardens, around fountains, past peacocks, through a hedge maze, and I thought of the girl I was when I first laid eyes on the place.
I found a comfortable seat at the foot of a fountain and listened to the birds. This time, it was not company I needed, but solitude. The kids ran around, loving the freedom of being outside in such a breathtaking place. I closed my eyes. I breathed in the years that had passed between that other time and now. I let the place give me what I needed.
A Visit to Seville Spain.
Here is what I wrote as I sat still in the gardens of the Alcåzar. I wrote it on the back of a treasure map drawn in pink marker by our friends' four-year-old daughter:
What do we get from actually being somewhere? Authentic, imperfect, unamplified sounds and noise. The splash of a fountain on your hair, the coldness of marble on your legs. The weather as fortune. Who you are and who you've been and who you thought you'd be and who you aren't and what you love and all you want and the people you've left behind or lost or forgotten or have forgotten you.
It is easy to forget to be moved by the aura of a place. It is easy to be a passive recipient as we so often are of information, visual and otherwise.
To respond to aura—bodily, actively, openly—is to stay young, to stave off death and sleep (death within life). Slow down. Stop talking. Find quiet. Listen. Smell. Receive.
A Visit to Seville Spain photo by Unsplash.