Why I Love The DivaCup: A Conversation with Harri Plotnick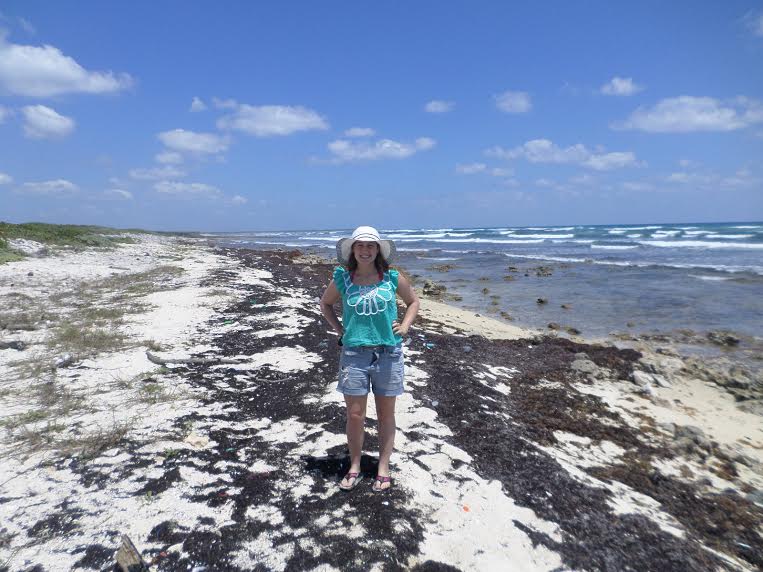 Congratulations to Harri Plotnick, winner of The DivaCup giveaway! Read why The DivaCup has made Harri's travels so much better!
Tell us about yourself. What do you do when you're not traveling the world?
My current home base is Tulane University, from which I will graduate this May with a Bachelor of Arts in Political Science. Because I love scuba diving, I practice it both at home and abroad. I volunteer-dive weekly at the New Orleans Adventure Aquarium of the Americas, and I have two major dive trips planned this spring and summer: the cenotes in Mexico, and the Red Sea in Israel.
Why did you first start using The DivaCup?
I started about two years ago when my friend wouldn't stop bothering me to get one. At that time it wasn't available online, so I went to a local co-op.
How do you benefit from using The DivaCup on your travels?
I cannot describe just how much better The DivaCup is for traveling! First of all, it takes up exponentially less space than tampons in your suitcase. Second, it's far cheaper (I lived abroad in Italy for eight months, and tampons there cost almost four times as much as they do in the U.S.). Third, it's so much better for touring and being on your feet all day. You don't have to change your tampon/pad in an icky bathroom or continue to walk around all day with stained clothes after a tampon bleed-through. And fourth, it's great for water activities. I can't imagine scuba diving with a tampon… Between the exercise and the increased pressure underwater, I don't want to know what would happen.
Tell us about a time when you were traveling and wished you had The DivaCup?
I forgot The DivaCup on a weekend trip once to San Diego. I had to buy a mini-tampon pack and rely on folded-up toilet paper as a panty liner. Having to constantly walk to the bathroom near the pool was annoying.
What's next on your travel list?
I'm taking a dive trip in Cozumel, Mexico in the spring, and then a 12-day ecological/scuba diving trip through Israel, followed by an independent trip to Turkey.
The DivaCup