Off-Beat Attractions in San Diego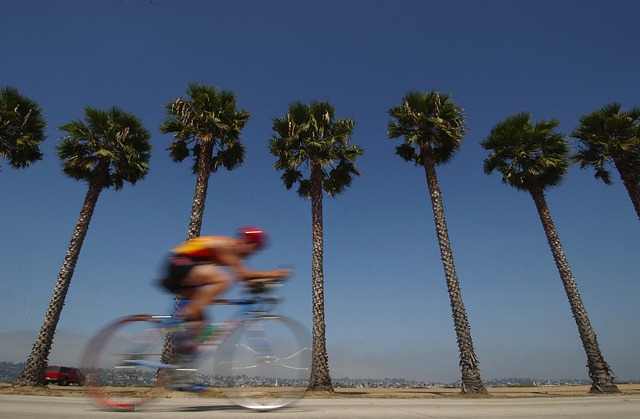 Any trip to San Diego is likely filled with visits to the beach, perhaps the world-famous San Diego Zoo, maybe even Sea World or the museums of Balboa Park. Once you've checked off the 'must-do' tourist attractions in San Diego, how about making time for some off-the-radar spots that are popular with locals?
Self Realization Temple and Gardens, Encinitas
Located about 20 miles north of downtown San Diego in the seaside surf town of Encinitas, the Self-Realization Temple's golden and purple lotus flower-adorned building is a landmark along Highway 101. The Encinitas location is part of the Self-Realization Fellowship, an international religious organization "founded in 1920 by Paramahansa Yogananda to disseminate the universal teachings of Kriya Yoga, a sacred spiritual science originating millenniums ago in India," according to its website.
In addition to a regular schedule of classes and programs focused on meditation and yoga, along with multi-day retreats, the temple offers visitors access to the peaceful gardens and grounds surrounding the main building. The Meditation Gardens are filled with countless nooks and quiet areas for reflection, many with stunning ocean views.
Happy hour at Mr. A's, Downtown/Midtown
This iconic San Diego restaurant located atop a highrise just on the fringe of dwntown San Diego has one of the best views in the entire county. The rooftop bar offers a great weekday Happy Hour with numerous drink and food options and comfortable seating to watch the planes come in and out at nearby Lindbergh Field (San Diego International Airport). Come and perch above the bustle of downtown below and get lost in the rhythm of the planes.
The Japanese Friendship Garden, Balboa Park
Thousands of visitors come every day to the dozens of amazing museums and park areas inside the city's largest urban park. To step away from the crowds, visit the well-manicured 12-acre Japanese Friendship Garden. The park was originally opened in 1991 to represent the friendship between San Diego and its sister city, Yokohama.
Each month the garden offers educational programs and various exhibits, along with special events such as the annual Cherry Blossom Festival each spring. Visitors can walk amongst the traditional Japanese setting filled with koi ponds, water features, stone gardens and bonsai landscaping. The garden also features a traditional tea house with sun-drenched patio space to enjoy a light snack or meal and a variety of teas.
Torrey Pines State Natural Preserve, La Jolla
OK, to be fair, this is not really that 'hidden' of a spot since it's extremely popular with locals and visitors alike, especially on weekends. However, it remains a wonderful choice for a quick dose of nature and fresh air (along with an incredible ocean view), and is a remarkably peaceful setting just a stone's throw from Interstate 5.
These 1,500 acres of preserve are home to multiple walking trails of varying length and difficulty. Some lead down to the beach, some to various lookout points. The 0.7-mile Guy Fleming Trail located halfway up the peak provides gorgeous views of the Pacific Ocean, with benches and spots to stop and rest. The land is home to the rare Torrey Pine tree, along with various chaparral and beach-side ecosystems. Save the parking fee and park just before you get to the entrance on Highway 101 south of Carmel Valley Road and walk a short distance to access the park.