Tips for an Extraordinary Holiday in Tanzania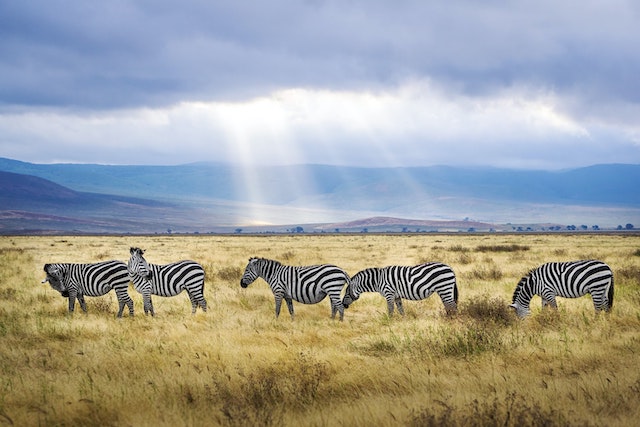 Tanzania is a country on the East Coast of Africa, just under Kenya. With a population of just under 50 million, Tanzania is home to some of the world's most famous natural wonders. Here are some of the best things to do during your Tanzania travel adventure:
Tanzania Travel: Tips for an Extraordinary Holiday
National Parks
Tanzania boasts some of the most popular National Parks in the world, including the Serengeti and Ngoro Ngoro Crater. Different companies offer a myriad of different safari packages for every price range. It is definitely worth the trek out to see the Serengeti plains and the animals that live there. If you are lucky you will see some wild cats or even a rhino.
Pip's Tips:
*Remember to take toilet paper, insect spray, snacks and plenty of water.
*Ask to go on a sunrise safari – it will take your breath away
Zanzibar
Zanzibar is the ultimate beach getaway. An island off the East Coast of Tanzania with plenty of history, fresh seafood and sparkling sandy beaches, Zanzibar will not disappoint.
Take a Zanzibarian spice tour, visit the Red Colobus Monkeys, or the ancient tortoises on Prison Island, relax on the beach or in the spa, go snorkelling, play water sports, go swimming with dolphins..the list goes on and on!
Pip's tips:
*Check out the night market for dinner in Stone Town – try a Zanzibar pizza!
*If you're on a tight budget, head to Pangani instead.
Climb Mt. Kilimanjaro or Mt. Meru
Climbing these mountains take some serious training, but standing at the top of Africa is an experience not to be missed! Climbing Mt Kilimanjaro is the most challenging thing I have ever accomplished, physically and mentally.
Pip's tip:
*Embark on this journey with people you love and who will support you through this venture.
Go for a Drive
If you have a free day in your itinerary I can think of no better way to see Tanzania than taking a drive. Hire a car and explore the beautiful and sparse lands – just remember to take a charged phone and some food, or a knowledgeable local! After three years in Tanzania this is still my favourite way to unwind after a long week – I always discover somewhere new and unexpected.
Sit in a local bar
If you have a free afternoon nothing beats sitting in a local bar, having some beers (there are many Tanzanian beers with great names – Safari, Kilimanjaro, Serengeti, Savannah) and some local food (try the 'chips mayai' or chip omelette – a Tanzanian special). This is a great activity for people watching and taking in the atmosphere and the culture of the beautiful country and the myriad of people you will encounter here.
Photo by Unsplash.