Planning Effective Family Travel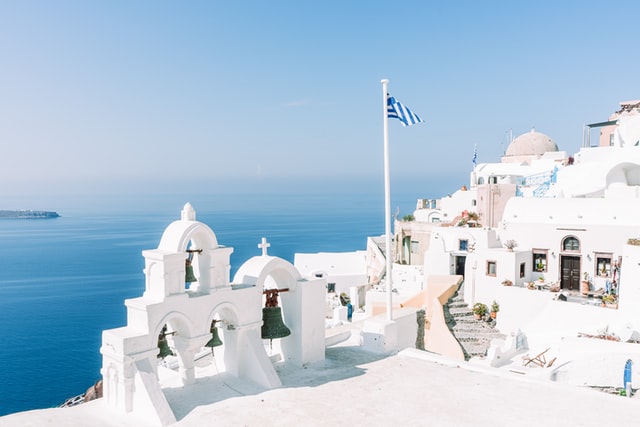 The popularity of multi-generational travel is a sign of the times. Family time is increasingly rare and precious. Working parents, overbooked kids, grandparents, aunts and uncles that live far away from each other are but a few of the challenges that families face in spending quality time together. Travel is a special opportunity to step away from busy lives and get together as a family. The key to getting everyone, young and old, near and far together, is effective family travel planning.
That means choosing a getaway destination with a wide range of activities. As women, we often find ourselves taking on the responsibility of choosing and arranging family trips. To be sure, you're already pretty brave for just thinking about getting your family together. Rounding up the young and waking up the old is only a part of the process. Once you get everyone together, the real fun starts.
Planning Effective Family Travel
Planning Ahead
The first step in considering destinations with something for everyone is eliminating what isn't appropriate for your family.
Spending time outdoors is usually top priority for family vacations. Camping is a wonderful opportunity to unplug and unwind in nature, but how remote are you willing to go? It may not comfortable for the mother and her newborn to be far from modern amenities. It's totally unrealistic to plan a trip into the backcountry and include elderly family members that require mobility assistance. A cruise might be too much for a recovering alcoholic uncle. Your family is unique and so too should be the experience you seek. Acknowledge that some trips won't work.
When in doubt, let the kids help out. They'll love the feeling of being included in the decision-making. They might come up with something brilliant, like going on a trip to outer space. As the discerning adult, you can tailor that idea to involve visiting the Kennedy Space Center.
Once you've eliminated what won't work, brainstorm what will. Multi-generational families means multi-generational interests. Come up with a general location, such as a park. Then, make a list of everyone in the family. What does "park" mean for every person? Grandparents like long walks. Mom likes gardens and botanical parks. Aunt May is a national park ranger. Cousin Steve's dream is to go to SeaWorld. Dad loves theme parks. Now you can research specific destinations that offer of all, or most of these versions of "park."
Chances are, the grandparents have offered to foot the bill but it's a fearless young woman, like yourself, doing the planning. Its a good idea to read reviews, comments and blog posts online. If possible, invite grandma over to explore guide books with you and imagine the possibilities together.
Trip Idea
Big cities have major multi-generational appeal. The trick is in when to go. Weather and seasonal prices will play a factor. Visit Seattle in all its emerald green glory in the summer, otherwise it's guaranteed to rain. Book a stay in the Big Apple or Windy City in January. Los Angeles and San Francisco are best in February. Cut costs on lodging at a big chain hotel.
Where to Stay
Where you stay is worth careful consideration. It might be obvious (camping, for example.) Or, it may be the centerpiece of the vacation (a grandparent's cabin by the lake.) Otherwise, it's important to book your "home" with multiple generations' interests in mind. Locking in a vacation rental, condo or villa is an option just about anywhere in the world. Airbnb is a great alternative to rental properties.
Trip Idea
With more than 60 million visitors annually, Orlando is the family vacation capital of the world. For the ultimate trip you can book bedrooms or whole hotel floors at a Disney Resort. The cautionary tale is this: for a family of eight, a three-night stay with park passes will add up somewhere around $10,000, depending on the hotel and the season. You can have a similar experience at an off-site hotel at a fraction of the cost. Search for hotels with shuttle services to the major attractions and full kitchens.
Another alternative is to choose an amusement park near home. Sometimes the fullest experiences can only be found if you're not absorbed with the crowds and commotion, not to mention luggage, tips, taxis, tickets, and everything else.
Getting Along
Now comes the challenge of planning how you'll spend your time. It's not realistic to expect everyone to spend every waking hour together.
Working with a travel agent and signing up everyone for an organized tour sounds so last generation. But it may alleviate the pressure for everyone. Conflicts over control aren't uncommon. If you've got some strong family members that like to take charge and responsibility for travel plans, then a third party leader isn't a bad idea.
Everyone needs solo time. Even the most organized, thoughtful schedule will be met with the occasional (and often thankless) "count me out." Be respectful when someone opts out of the day's events. Planning a vacation with too much structure is especially impractical for mixed generations.
The one consistent thing among every family is food. Use meals as a gathering point for your family, especially on days not devoted to whole group outings. Where you stay on your vacation is your "home" for the time being. Instead of having all-or-none expectations about activities, focus on the simple, reliable ones- like having everyone "home" for dinner.
Don't let a bossy relative claim to be the "family photographer." Get everyone to capture memories in their own way, whether its pictures, writing, painting or stamp collecting. Why not make a contest of the memory keeping? A trip-long scavenger hunt makes for friendly competition. Gone are the days of boring family albums. Be creative and get everyone involved.
Trip Idea
A moderately-priced, well-coordinated river cruise offers something for everyone on board. Kids love learning how a ship works with a special tour from the Captain. At port, everyone can branch off and sight-see as they wish.