A Survival Guide to Flying with a Baby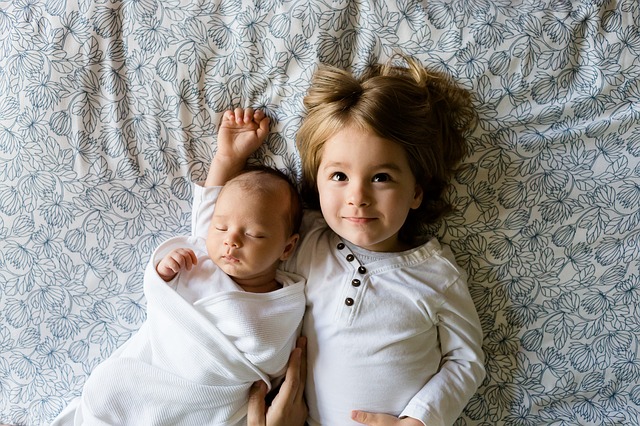 For many, traveling means hopping on a flight to a new destination, be it near or far. Add a baby into the mix and things get a little bit more complicated. You have to consider the specific needs of your baby, and each is so very different! At the time of writing, my son is eight months old and has traveled on two overseas flights (round trip from the US to Eastern Europe) and 10 shorter flights (under four hours long). His passport already has many stamps. Below I share some things to think about when traveling with a baby.
1. Think ahead when packing
Babies are really small but require an extraordinary amount of stuff. I bring more for the baby than I do for myself: wipes, snacks, plastic bags, extra clothes, baby spoons, toys, diapers, blankets, bibs… the list could go on. Also consider a pacifier or bottle if you aren't breastfeeding, to prevent potential ear pain at takeoff and landing.
And don't forget about yourself! If you are nursing, you may want to consider bringing some nursing pads and an extra shirt if you are prone to milk leakage. On both long and short flights I don't always nurse the same way as when I'm home, but my boobs didn't get the memo. Thankfully, extra nursing pads help prevent messy situations.
Another thing to keep in mind, particularly when packing a carry-on or when only traveling with a carry-on, is to bring a change of clothes (or two) for baby and yourself (and partner). Consider a couple of plastic bags for those times when spit up, spills, or diaper blowouts dirty clothes. A diaper changing pad is also something that I couldn't live without when traveling.
2. Take advantage of airport and airline extras
Luckily, airports and airlines try to understand the challenges of traveling with a baby, and do their best to be accommodating. Many airports allow for priority security screening (if you are flying while pregnant often you qualify as well–you just need to ask) and some even have designated baby lines with playpens and larger than average scanners. (Shout out to Madrid-Barajas Airport for their awesome baby security screening area).
If wearing your baby in a carrier, many airports also allow you to keep the baby in the carrier while going through the security x-ray. This is a great bonus if your baby is asleep.
Airports additionally provide an exemption from the 3-1-1 liquids rule if traveling with pre-prepared bottles, juice for a baby, or mashed baby food. This depends on the country you are traveling from, but it is best to keep these items separated from your other liquids to allow for effective and efficient screening. Gel or liquid-filled teething toys are also allowed. Hallelujah!
Airlines also provide extras to make flying with a baby "easier." Babies fly free if they don't require a seat, but do keep in mind that you are still generally required to pay tax.
Families with young children also get priority boarding. I take full advantage of this option. Maybe we are just slow, but everything with a baby just takes longer. Having that extra time to settle into our seats and take out whatever we may need is really helpful.
If taking an overseas flight, you can look into booking a bassinet for your lap child. Bassinets have size and age requirements, but if your baby meets these requirements, it is a pretty sweet deal. While booking a bassinet is free, you may be required to pay a fee for your own seat and your partner's seat (unless traveling alone) as the seats are located in the bulkhead, or you have to pay to choose your seats in advance. This gives you extra leg room, so I think it is worth the money. While traveling with my son, I've reserved a bassinet for two overseas flights. However, I was only able to use it on one flight because an engineering snafu meant the TV had been installed too low to allow the bassinet to attach properly. I had really been counting on that bassinet to have a chance to eat and rest my arms, so that was a bit of a bummer.

Flight attendants can also be a huge help while flying with a baby. They will often be quite friendly and offer their help. Flight attendants will be able to warm your bottles or baby food if necessary. We've flown Lufthansa several times and the airline always gives us a small, age appropriate toy.

Another important bonus not to pass up is checking in free baby items. Many airlines allow several pieces of baby equipment to be checked in, such as a stroller, car seat, or travel crib. This is FREE! We've flown with more expensive airlines, like Lufthansa, and budget airlines, like RyanAir, and have always checked our car seat and stroller. Just check with your airline for details.
3. Every baby will travel differently
Babies are confusing! Add flying into the mix and you may not know where to begin. But you know your baby. You know what works for your baby at home, out on the town, and you'll know what is right on the plane as well. My son gets pretty cranky and miserable in the hour or so right before bedtime. I do everything I can to schedule flights so that we arrive at our destination prior to bedtime. Bright lights from TV screens or mobile devices can be really entertaining for babies. I also found it helpful to do a similar bedtime routine while putting him to sleep on an overnight flight.
4. Baby transportation
I rely heavily on a stroller when going out at home, so I always take it along with me when traveling. Some prefer to wear their baby in a carrier — just decide what works for you and bring that baby transport method with you. Regarding transportation safety: if you think you'll be taking cabs at your destination or to and from the airport, you may consider also bringing your car seat.
Some other things to note about flying with a baby
Long flights seem to go by much faster because you are busy the whole time.

My sleep is limited these days, so I'm actually able to get some sleep while flying. I've never been able to sleep on a plane before and I really appreciate this.

Even young babies like to watch colorful cartoons on planes. I relied heavily on this during that cranky hour before bedtime.

Waiting for the one bathroom on a plane that is equipped with a changing table can take quite a while. This can sometimes be disastrous and messy, so don't forget to bring a few plastic bags and a change of clothes if you suspect a poopy diaper