Travel the World Without a Car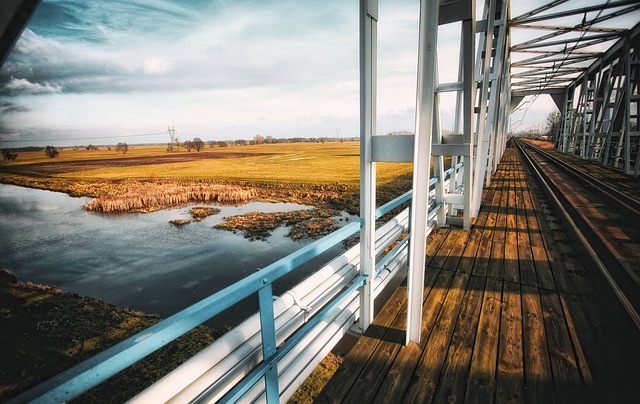 I'm 34 years old and I've never owned a car. In fact, I've never even had a full driver's license. That's something I'm going to need to change very soon, after moving back to rural New Zealand after more than a decade away. But, I'm quite proud of how far I've gotten around the world without ever sitting behind a wheel. (What's more, I've always been in relationships/travel partnerships with men who haven't driven either, so it's not like I was being chauffeured around!) Some destinations are admittedly much easier than others to get around without your own set of wheels, but I've pulled off some truly remarkable feats of travel planning in some of the heaviest car-using countries of the world, too. Here's how I travel the world without a car.
India
I'll start with the easiest. India is a dream if you like to get around on public transportation (and it's not like most people would want to brave the roads as a driver anyway!) The buses are cheap, frequent and can be good fun. As a foreign tourist you'll usually just be able to show up at a bus stand and be ushered in the direction of a bus to your destination, no worries. Some places in India definitely have better roads than others, making the bus-going experience more pleasant. For the record, I've found the state of Gujarat to be the best.
Then of course, there are the trains. The Indian train network is famous, and for good reason. You can travel the entire length and breadth of the country for the cost of dinner in many Western countries, but you can also upgrade for a more comfortable experience, too.
My favourite Indian train travel story was when my partner and I got on an incredibly crowded train in Jhansi in Uttar Pradesh, with a plan to go all the way to Aurangabad in Maharashtra (a full day trip). We resigned to having to sit in uncomfortable seats, but got chatting to an older man who was excited to learn that we were from New Zealand. Apparently, he had worked for some big dairy corporation, and told us all about how New Zealand had helped India develop its dairy industry in the 1960s. To repay the favour that our country had done to his, he rearranged everyone in the cabin so that we had a bed to sleep on. We were slightly embarrassed, but definitely much more comfortable!
Australia
Everyone told us it couldn't be done, so of course we wanted to do it all the more. While living down in Canberra, my partner and I were desperate to check out Kakadu National Park, in the far north of the Northern Territory. Without a car we were told we wouldn't be able to see the sights. Well, we did.
First, we flew to the city of Darwin, and stayed there for a couple of days. Then we got a Greyhound bus to the town of Jabiru, a couple of hours away in the Kakadu National Park. We carried a tent with us, so set up camp at the lovely campsite there. Everyone else there was travelling with a car and there were no local buses, so we put up a note on the campsite's notice board explaining our situation and asking people to get in touch if they didn't mind giving us a ride to the tourist attractions in extra for some petrol money. We picked up rides to Ubirr and Nourlangie Rock, and filled in the gaps by joining tours to places such as Arnhem Land and the Jim Jim and Twin Falls waterfalls.
USA
The USA is certainly a country that loves its cars, but by planning your travels strategically, you can go car-free. The east coast in particular is a good place to explore without your own two wheels, as there are good links between places. While living in Buffalo, NY I managed to travel to New York City, Boston, Washington DC and Ann Arbor, MI just by using the Greyhound/Megabus buses (including some night buses). Furthermore, I got over to Chicago and up to Montreal in Canada on the Amtrak train. There's nothing fancy about North American buses, but the trains are quite nice and very comfortable. The car may be king in the USA, but you can travel like a queen without one.
Of course, there are many other places where I've used the good and not-so-good public transportation–night buses in Cambodia are short on toilet stops, long-distance day buses in Vietnam have weirdly reclining seats, and the trains in Eastern Europe are much shabbier than those in Western Europe–but it all adds to the fun of travel. Plus, travelling without a car is good for the environment and the wallet.