Travel Chile: In Conversation with Rebecca Murphy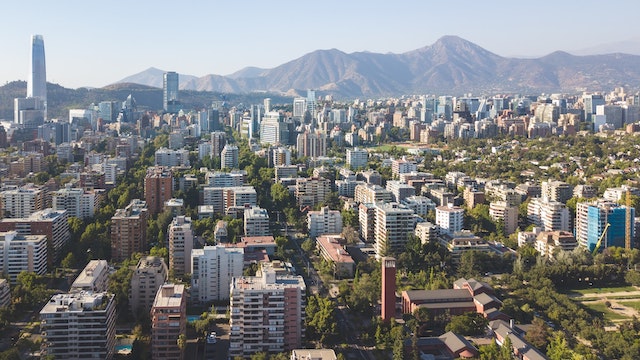 This month we're interviewing women from all over the world and asking them about their experiences traveling to Chile. We had the privilege of speaking with Rebecca Murphy about her experience traveling through Chile. Here's a glimpse into our conversation.
Tell us about yourself! What do you do when you're not traveling? Where do you live?
I am a recent graduate of the University of Vermont where I double majored in German and Spanish. Traveling, marketing, and learning new languages are my greatest passions. I studied abroad in Austria and Argentina, and ever since, I have always had a trip booked somewhere. When I'm not traveling, I enjoy playing the flute, hosting theme parties, eating hummus, and pretending I'm a Broadway star. I currently reside on top of a mountain in Vermont, where I obsessively take pictures of my beautiful surroundings.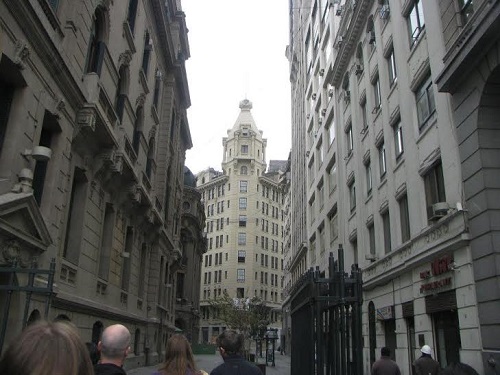 Travel Chile: A Conversation with Rebecca Murphy
What made you decide to go to Santiago, Chile? How long did you stay?
I had always been fascinated with Chile. My childhood best friend was studying abroad in Santiago at the same time I was in Buenos Aires, so a friend and I booked a trip out there for about four days.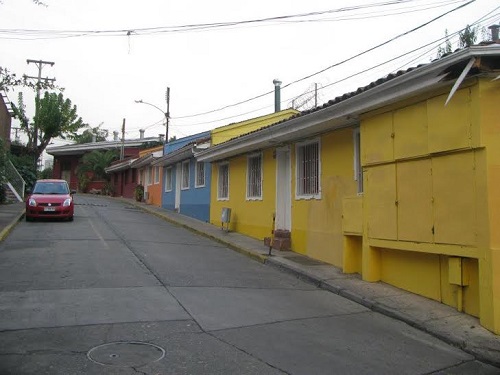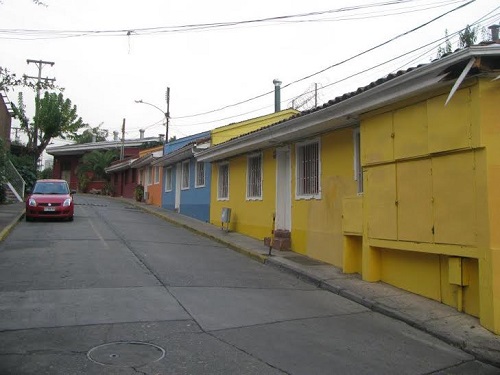 How did you find out about the free walking tour?
The hostel I stayed at provided awesome resources for travelers, including information about different types of tours to travel Chile. I had some time to kill between meeting up with friends, so I decided to try Free Tour Santiago, which is a free four-hour walking tour.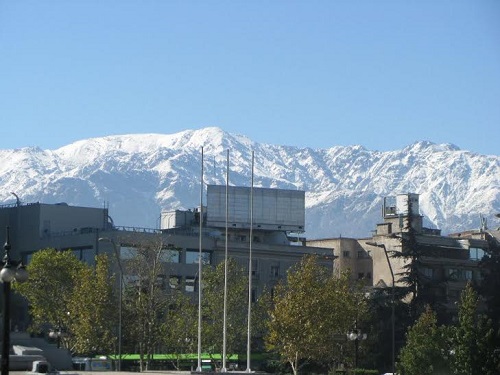 What were your most memorable experiences of the tour? What were the biggest disappointments?
The tour was the perfect combination of hitting the "must-see" sites while really getting a feel for the local culture. After touring all of the major attractions, our guide took us to this hole-in-the-wall café to try a pisco sour and get to know some locals. Relaxing in the warm Chilean sun while sipping on a national favorite and listening to locals chatter was the best way to end the tour.
There wasn't anything about the tour that was disappointing. I honestly wish I had more time to travel Chile! There were many other sites that would have been nice to see, such as the statue of the Virgin Mary on top of Cerro San Cristóbal, but with only four hours, you can't see everything (and it gives me a good excuse to go back!).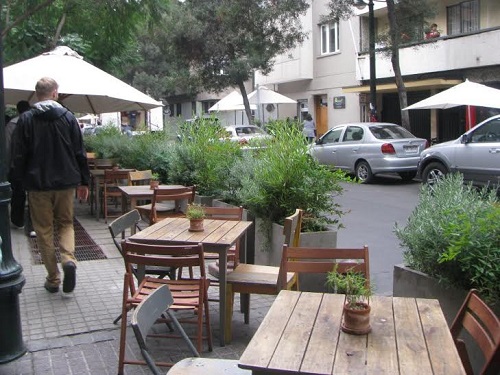 How was your tour guide?
My tour guide was fantastic. Besides being incredibly knowledgeable about the city and its history, he was energetic, passionate, and hilarious. I've never had so much fun learning about history! He also really encouraged interaction among the group, so instead of being just a bunch of random people, we all became fast friends and made the tour into a more familial experience.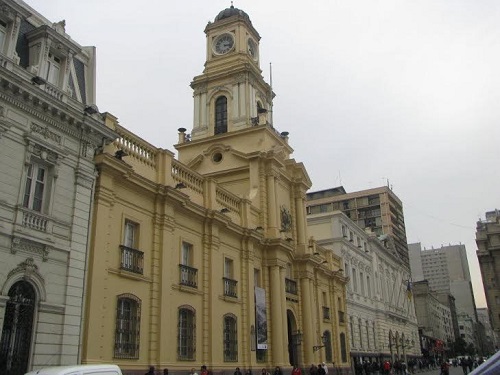 Did you have a chance to explore Chile while you were there? Any tips for travelers?
Yes, my friend and I took a day trip to Viña del Mar, which is on the coast (about two hours from Santiago). It is a beautiful little city and I wish we were able to spend more than a day there. One tip for travelers is to utilize the bus system! In many South American countries, buses are the best way to travel inexpensively. Our trip to Viña cost under $20 round-trip and was a direct, easy, and comfortable ride.
What do you wish you knew before you went?
I wish I had learned more Chilean slang! Even though I was living in Argentina and had a firm grasp on the Spanish language, there are so many differences in dialects even between neighboring countries. At times it was difficult to keep up with the locals, but everyone was very friendly and willing to help me understand.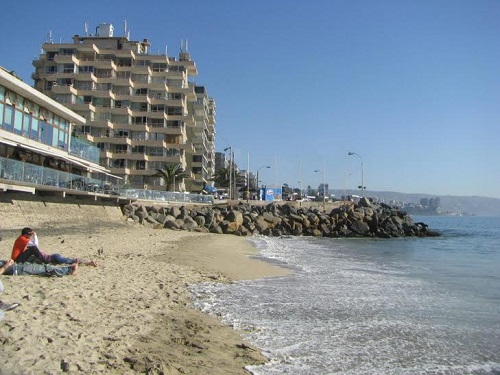 What's next on your travel list?
My boyfriend and I love Canada, so we are traveling to the countryside of Quebec later this fall to do some wine and iced cider tastings, hike, and brush up on our French. If you are like us and had never heard of iced cider before, trust me in that it is the greatest thing. I've also recently been itching to go back to London, so we'll see where the wind takes me!
Have you traveled to Chile? Email us at [email protected] to share your experience with the Pink Pangea community. We can't wait to hear from you. Top photo by Unsplash.