How Prague Nightlife Differs from the USA's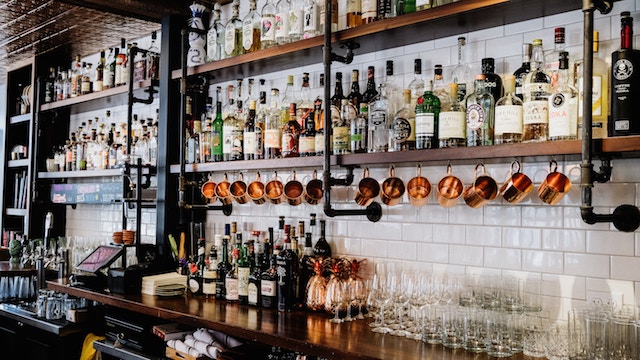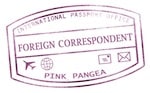 Back home in the USA, going out at night is usually a pre-planned event. Unless you're lucky enough to live in a major city—and even then, one with a reliable transportation system (looking at you, LA)—just getting to and from your destination of choice is a process in itself. On top of that, you have to consider expensive cover charges for club entry, the cost of watered down drinks, how to avoid seeming too intoxicated in front of security (especially if you're underage), etc. By the time you've made it to the party, you're exhausted.
Since coming to the Czech Republic, I've realized that the nightlife in Prague is larger and more festive simply because it's easier to participate in. The metro can take you anywhere in the city until midnight—with night trams stepping in as an easy substitute until the underground reopens at 5 AM—so all you need to carry is your "OpenCard" pass, which doubles as an ID too. Pair that with a few bills to pay for your cheap but strong drinks and you're set.
Sure, it's cold outside, but every club I've visited in Prague offers a coat check for a small fee. Don't be afraid to bring your jacket as you power-walk through the rain— it'll even be worth ruining your newly-straightened hair, seeing as few people in Prague dress to the nines just to enjoy a night on the town. Comfort is valued over style, which is probably one of the biggest pluses in my book. As long as you look presentable and you're ready to bust a move, you don't need to spend five hours fixing your hair and make-up before you leave your apartment.
Funnily enough, this also decreases the number of ladies crowding the bathroom, as fewer women even bother to spend any time in front of the mirror once they've made their way into the club!
I've met way more creepy and suspicious characters in an hour at a California club than I've come across during an entire night out in Prague.
Additionally, meeting other people in Prague at bars and clubs is way more relaxed than back home in America. Whereas many people are on edge in the US, no matter how much liquid courage they've consumed, talking to foreigners and locals alike isn't so scary here. I've met way more creepy and suspicious characters in an hour at a California club than I've come across during an entire night out in Prague. If you're not interested in talking to someone, you can politely shut them down and move on without uncalled for comments or resistance.
Other benefits to going out in Prague (and Europe in general) as opposed to the US include, but are not limited to:
How Prague Nightlife Differs from the USA's
1. Later closing times
Instead of kicking everyone out at 2 AM, most clubs start receiving the bulk of their attendees right around 1 AM and no one leaves until the metro restarts at 5 AM!
2. No last call
Since the party starts late and goes late, there's no closing time for alcohol either. I don't recommend it, but you can drink right up until you leave without worrying about the bar shutting down.
3. Late night food
Seemingly impossible to find in Southern California, this one is a biggie for me. Whether it's pizza, kebabs, or hot dogs, most food stands stay open well into the night to satisfy your munchies.
4. Meeting interesting people
It's not unusual to make buddies with someone from Germany or Russia, whereas in the US, meeting someone from a different part of the state is considered exotic. New York City is probably the biggest exception to this rule, but consider this tip from a Californian's point of view. "You're from Las Vegas? Wow, that's like, super far."
5. Smoking inside
This is only a benefit if you're a smoker. Smell my ruined clothes at the end of the night—they speak for themselves.
6. Ladies are valued guests
Free drinks, free entry – we're always favored over men, and the freebies prove it.
One last reminder: take advantage of the many different clubs Prague has to offer instead of sticking to just one. You can do a pub crawl, a full night at the legendary five-story club, or go to a jazz bar, hip-hop night, salsa fiesta – the list is endless.
Stay safe and I'll see you out there!
Photo credits by Unsplash and Tansu Philip.