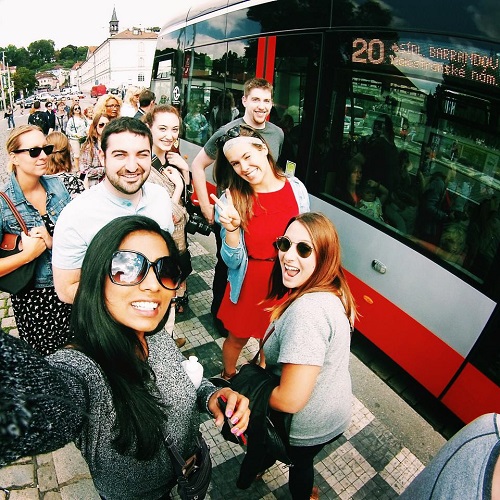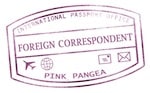 "Dobry den!" smiled the checkout lady, greeting me with a "good day" in Czech as she began to scan my items. I smiled back, albeit gingerly, worried that her smile would disappear the second she realized I was unable to reply in her native tongue. However, good parenting got the best of me and I felt obliged to respond, saying "hello" and smiling my biggest and brightest in an effort to make up for the language barrier. Or was I just scared of being labeled as an American?
After all, traveling abroad as a tourist is one thing; traveling abroad as an American tourist is something else altogether.
Upon arrival in Prague, I was immediately warned by my orientation program that Americans are easily spotted and critiqued in public. We talk too loudly, laugh too obnoxiously, move too slowly–the complaints are endless. I knew fitting into Czech daily life and culture would take some time, but did I have to turn into a meeker version of myself in order to avoid being labeled as a proud citizen of the USA?
Thankfully, no.
Many people raised their eyebrows once I shared with them that Prague was my destination of choice for this semester. Wasn't I worried about how I'd be treated? Didn't they just get over Communist rule? Aren't they weary of tourists? I didn't possess any of these beliefs myself until they were fed to me overtime by friends and family who claimed Prague would be "tough to deal with."
An American in Prague.
I stepped into the country already apologetic for my visit, without having any real reason to feel badly. But after just a week of spending time with Czech people–running into them on the street, talking with them at the mall, smiling with them at the supermarket–I've realized that they aren't quick to judge anyone. Sure, there's the random skeptic here or there, but even they've yet to treat me poorly just for being an American. They'd rather mind their own business than go out of their way to shoot me a disappointing look.
Essentially, I think it's important to assess a new country from your own point of view. Don't let anyone else influence your expectations, or you'll risk feeling stupid when people completely surpass the stereotypes you project upon them.
Dobry den!
Photo by Tansu Philip.