4 Gorgeous Israeli Beauty Brands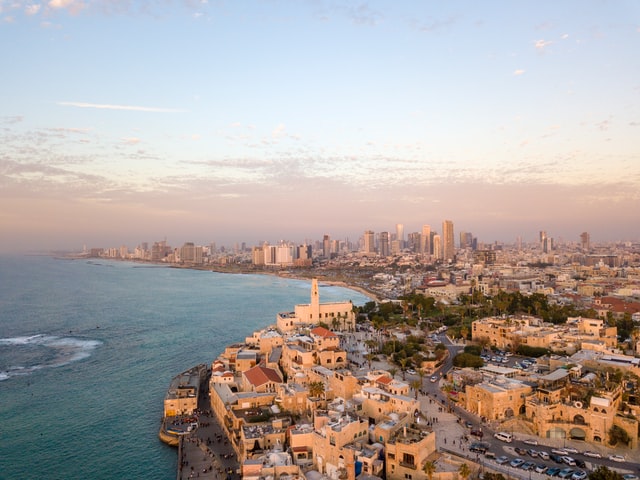 One of my favorite aspects of moving to a new country is trying the local skincare and beauty products. Over the past couple years I've tried products from all over Asia, and after moving to Israel I have discovered great products made in the region using various herbs and Dead Sea minerals. Below I have highlighted my four favorite Israeli beauty brands.
4 Gorgeous Israeli Beauty Brands
Sabon
Sabon means soap in Hebrew (as well as several other languages), and soap was the first product that this company created and sold. What makes Sabon unique is instead of selling individual soap bars, they slice every bar in store and price it based on weight, allowing customers to have a say in the size of their bar. Sabon has moved beyond just soap and offers other great items including lotions, scrubs and candles.
My favorite product is the loofah soap bar. This soap is unique because it is infused with a natural loofah during the soap making process. The final product is a bar of soap with loofah inside, and makes for a great full body exfoliator. It comes in two great scents: lemon and lavender.
Lavido
Lavido is a women's beauty brand based in Israel that uses locally grown herbs and essential oils. Lavido uses plant-based science to create their natural line of skincare and body care products. They also host workshops at their office, which is about 45 minutes from Tel Aviv. Lavido produces everything from lotions, scrubs, face care, and baby care products. I highly recommend their Coconut Musk Dead Sea Salt Body Scrub and Therapeutic Nourishing Hair Mask. I use both products bi-weekly, and they have helped add moisture to my skin and hair.
Laline
Laline is a very 'girly' line of beauty products started here in Israel, with the tagline "When body meets soul." Laline caters to women, men, and children, offering products such as candles, body products, face products, home goods and more. Laline's unique scents and textures comes from the combined sourcing of materials from the Dead Sea and France. My favorite products from this company are the Lavender Body Soufflé, and an awesome makeup brush that has a standard blush brush on one side and a sponge on the other, easing everyday makeup application.
Ahava
Ahava is the most timeless of the Israeli beauty brands on this list. Ahava was started right outside of the Dead Sea in Israel and still has a factory there. They started by jarring and selling Dead Sea mud and then progressed to a line of skincare, body care, and men's care. I love their skincare because it provides moisture to my sensitive skin without breaking it out. My two go-to moisturizers are Time to Hydrate Active Moisture Gel Cream for day and Time to Hydrate Night Replenisher.
The Gel Cream is amazingly light and doesn't clog my pores, even on the sweatiest of days, and the thicker, Night Replenisher cream helps to smooth my tired skin throughout the night.
Photo by Unsplash.