Malaysia Travel: 8 Safety Tips for Women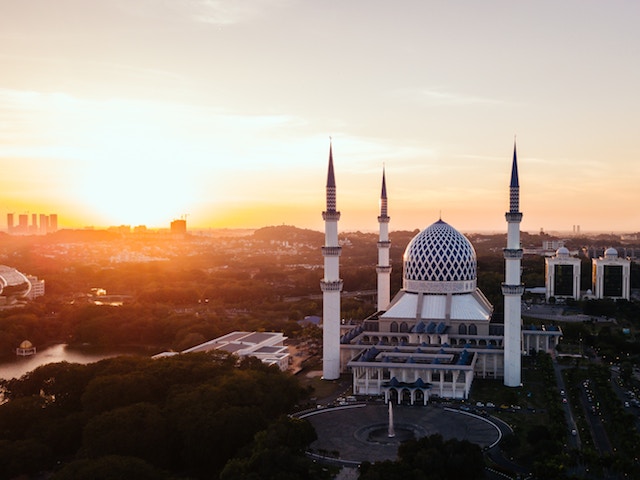 As woman traveler, I've often prioritized safety as part of my travel plans. Even when I'm traveling with my family or friends, I'd made sure that we research the local customs and scenes before we arrive. This has eased our stress and avoided any circumstances that would make our holidays less memorable. Each year thousands of tourists and travelers visit Malaysia's beautiful landscapes. If you're planning a Malaysia travel adventure, here are eight safety tips to keep in mind:
Malaysia Travel: 8 Safety Tips for Women
Tip 1: Look right and then left before crossing the road.
When you come from a country that drives on the right side of the road instead of the left, you need to be aware of how the traffic and roads work in your destination. In Malaysia, we drive on the left side on the road, with the driver seated on the right side of the car. This means that you'll need to watch out for cars coming from the right and then the left before crossing the street. Since moving to Cambodia, I've become confused by this, and have had close encounters with motorcycles honking at me from the left as I looked for traffic on the right.
Tip 2: Walk in the shop corridors or pedestrian walk ways.
Unfortunately, I've witnessed friends' bags snatched from them while they were walking in the road. My personal advice is to walk with minimal items on you and if you prefer to bring a bag out for a walk in the city, make sure it's a sling bag. Always avoid walking in dark alleys at night.
Tip 3: Use a reliable taxi service.
I've often taken a taxi to the airport and back home but never while roaming around the city. If you do happen to take one, make sure that the drivers are using a meter in order to track the fare correctly. There are some drivers who will claim to be taxi drivers while driving ordinary cars (without the taxi sign on the car roof).
Be sure to decline a ride from these drives and to hail another taxi. I also recommend using the MyTeksi app, which allows you to book a taxi through your mobile phone. You would also be able to send your current location through the app for security purposes.
Tip 4: Keep your pockets empty.
If you plan on walking through the night markets, or any crowded area in the city, make sure to keep your valuables at the hotel or in your hand bag. More often than not, when you're busy bargaining over the price of a pretty batik printed cloth, someone will have taken advantage of your open bag.
Malaysia Travel: 8 Safety Tips for Women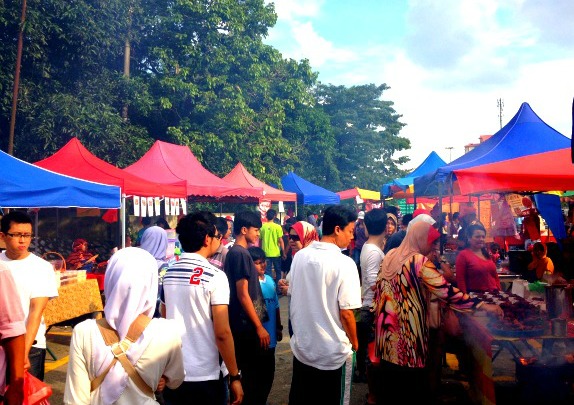 Tip 5: Keep an eye on your drinks.
The nightlife in Kuala Lumpur is rather exciting as it can go on until the early dawn. From sky bars to disco lounges to live music performance, you'll easily be able to enjoy your night out with newfound friends. If you've just met someone at the bar or the club and need to excuse yourself to go to the ladies room, make sure a friend is watching your drink while you're away.
Tip 6: If you must withdraw money, do it during the day.
There have been a few cases of late where people have lost money right after going to the ATM machine due to carelessness such as openly showing their money and not being aware of the surroundings. As soon as you stop paying attention to the things around you, strangers are often quick to take advantage of the situation. Therefore if you must withdraw money, make sure it's in a place where it's not quiet or that you go with a friend.
Tip 7: Hitchhiking is never a good idea.
In Malaysian culture, it's not typical for locals to invite strangers into their vehicles. There's many transportation options–including many affordable ones if you're traveling on a shoestring budget. Otherwise, you can hire a local taxi or driver to take you around the city.
Malaysia Travel: 8 Safety Tips for Women
Tip 8: Hang out in groups.
The more the merrier, as they say. When going out at night, it's a good idea to hang out in groups or with a friend–especially when you're walking around the city. This way, you'll be able to look out for one another. Being in a crowd also lessens the risk of being a victim of unfortunate circumstances. However, if you're a solo traveler and prefer to explore the city on your own, just be sure to avoid dark alleys and always walk in lit, open areas.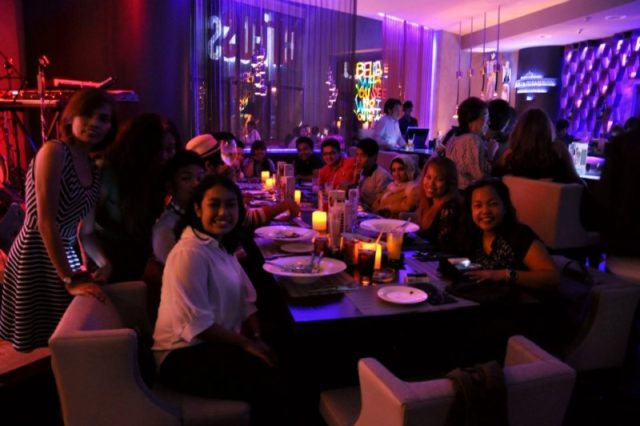 Malaysia Travel: 8 Safety Tips for Women
Have you traveled to Malaysia? How was your trip? Email us at [email protected]pinkpangea.com for information about sharing your experience and advice with the Pink Pangea community. We can't wait to hear from you.
Malaysia Travel: 8 Safety Tips for Women photo credits: Yafieda Jamil and Unsplash.