Essential Tips for Traveling to Varanasi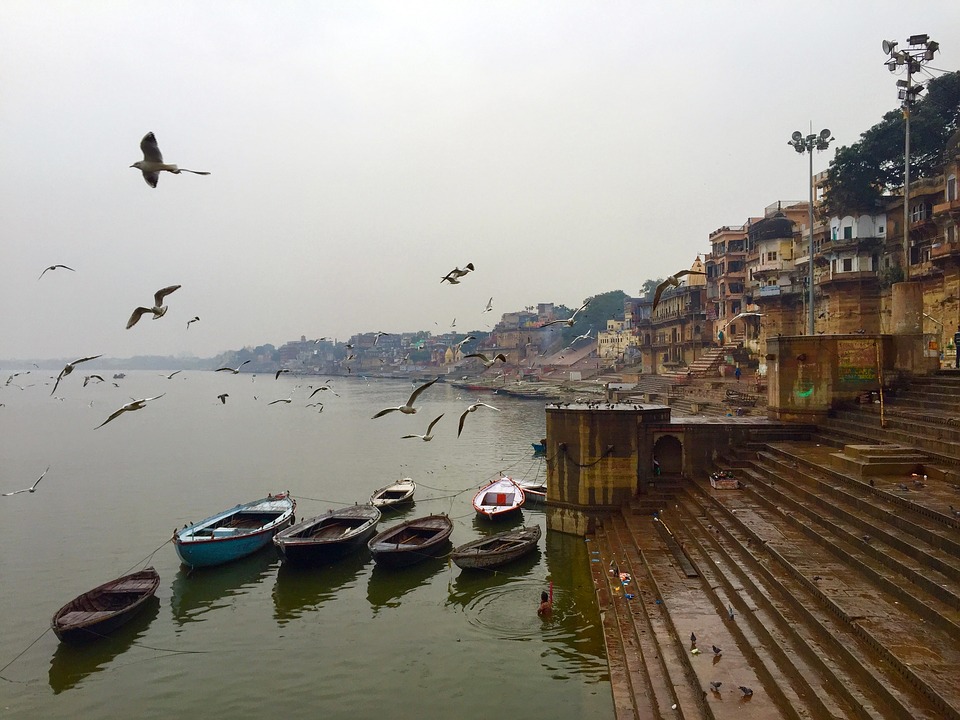 Varanasi is a must-see city for travelers to India. One of the oldest habitats on the planet, the city is also known as Kashi, meaning "ever shining." A trip to India is incomplete without visiting this cultural hub. It is everything that India is known for or rather stereotyped about — tons of people, temples, cow poo, snake charmers and chaos. However, there are experiences in the city which move an individual and leave a lasting impact. Here are do-not-miss activities in Varanasi:
Varanasi Travel: Essential Tips for Traveling to Varanasi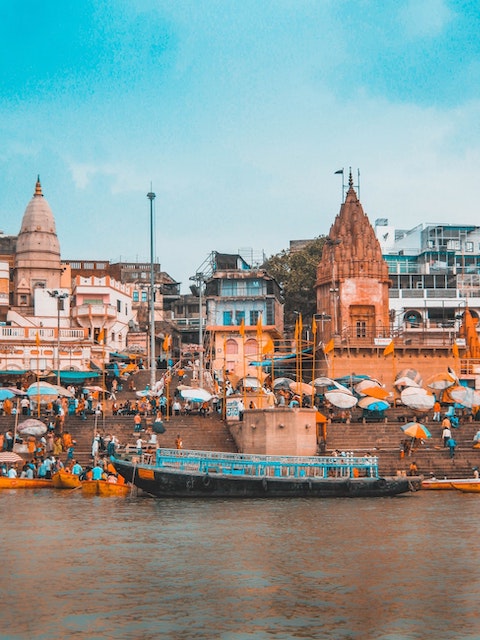 1. Boat ride in Ganges after Ganga Aarti
There's nothing like experiencing the solace and essence of Varanasi by taking a boat ride through the revered Ganges. It is important to haggle the cost with the boatman so that you don't end paying an exorbitant amount for the trip.
2. Devour freshly made idlis at the Temple Road
Varanasi isn't so much about sightseeing as it is about the many singular experiences. Devouring steaming hot idlis with freshly made coconut chutney in the quiet temple alleys near the Ghats during the early morning is an offbeat Varanasi experience that simply should not be missed.
3. Buy the signature Banarasi Sari
Featuring intricate silk work with ancient Mughal prints, these saris are the products of the local artisans' creativity and hard work. They are known for their opulent, zari, golden and silver embroidery, and buying a banarsi sari is something that the ladies shouldn't miss while in Varanasi. Although there are quite a few options available for online shopping, nothing beats strolling in the Varanasi markets and buying one's own personal pair after thorough research.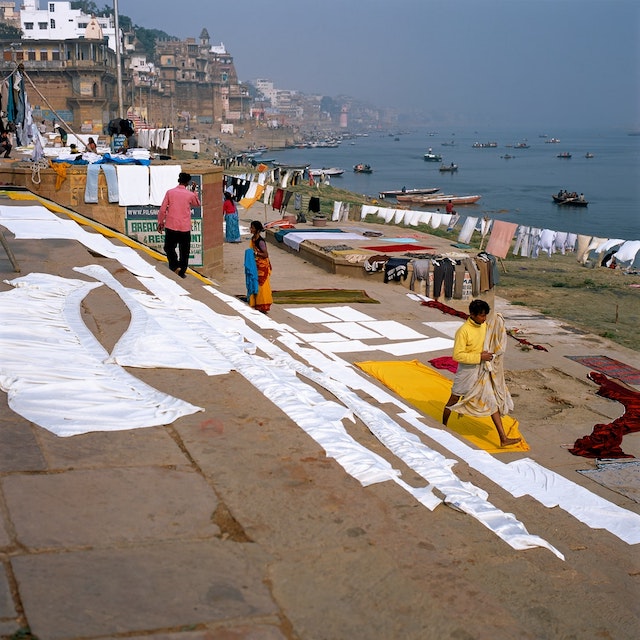 4. Taking a quiet stroll through the BHU Campus
Banaras Hindu University Campus is the alter ego of Varanasi. It is one of the oldest and largest residential educational campuses in Asia, and its cleanliness and greenery is exemplary. A quiet stroll inside the campus and a visit to the New Kashi Vishwanath Temple is something that shouldn't be missed. The university also hosts some dedicated Vedic and Sanskrit lessons for foreigners interested in knowing about the ancient Indian culture and traditions.
5. Do not miss the classic "Lassi" of the Banarasis
Lassi or the buttermilk is a specialty of Banaras and is available throughout the city. The Blue Lassi shop is particularly well known and is a traveller's paradise. You'll find lots of people from different countries, a three-generation old business of buttermilk, and lots of travel stories and fables.
6. Indulge your sweet tooth
Thandai, Ksheer Sagar, Petha, Jalebi with Rabdi are some of the popular candy shops in Varanasi. Ram Bhandar and Godolia Chowk are also recommended. There are a lot of other cafes like the Shiva Cafe and German Bakery, which offer both western and Indian sweets in a quiet, tranquil and rustic environment.
7. Explore the history from Dashashwamedh Ghat to Manikarnika Ghat
Head to the Ghat that offers the spectacular Ganga Aarti view where Hindu deceased are burnt everyday. Each ghat has its own mysterious story, and a whole day can be spent discovering it through locals and literature.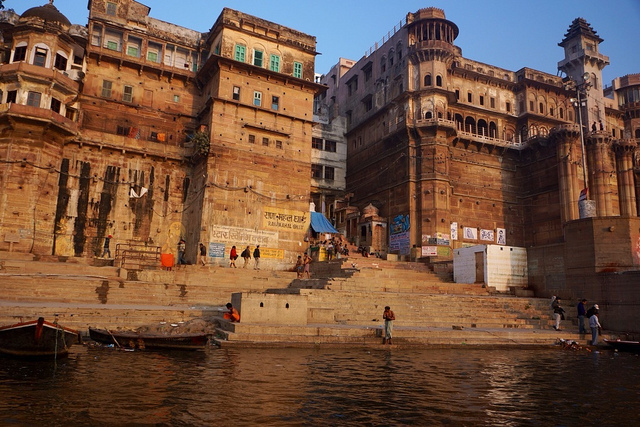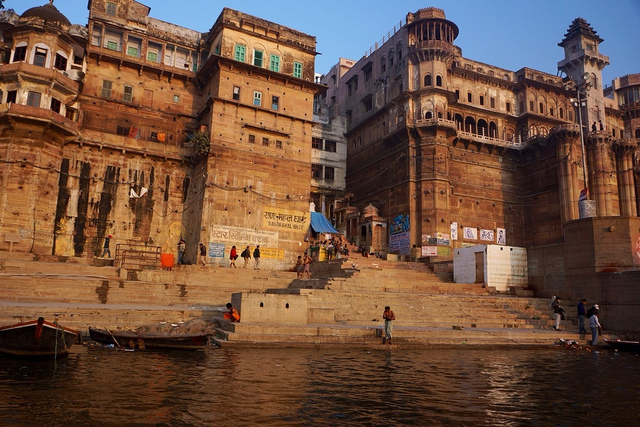 Varanasi Travel: Essential Tips for Traveling to Varanasi
Here are also some tip to ensure safe travels in Varanasi:
What to wear in Varanasi
Modest clothing is highly recommended to avoid glaring stares from the locals especially around temple premises. Although fairly safe during daylight, it is also not recommended to venture out alone at night in the city, except at tourist sites.
Sun protection
Varanasi can be scorchingly hot from April until September and wearing sun protection at ALL times is highly recommended.
Touts
From the moment one lands in the city, you'll experience touts galore. One should be cautious of them and should choose a hotel after proper research.
Transportation convenience/costs
Transportation costs aren't very high in Varanasi. It is easily accessible by train and air. Auto/taxi transfer costs should be discussed before entering the car to avoid paying any unforeseen costs.
Street food
Although there are a lot of food options in Varanasi, foreign visitors can be sensitive to street food. It's best to avoid it.
Hygiene
Hygiene is lacking in Varanasi. Bring hand sanitizer, drink bottled water and avoid dirty public washrooms.
Cultural sensitivity
Be sensitive around religious sites. For example, wear modest clothing and take your shoes off near temples. It is also important to not take pictures of last rites happening at the Ghats without the permission of the family.
Varanasi Travel: Essential Tips for Traveling to Varanasi
Street hawkers
Women travelers should be cautious of street hawkers selling goods at inflated prices. Try not to overpay.
Smoking pot
A lot of anti-social people disguised as "sadhus" and "babas" smoke Marijuana and other drugs that can be very harmful and should be avoided. Although, a lot of locals meditate, the people who are overly friendly should be approached with caution.
Varanasi is enthralling, as long as you are prepared to deal with the associated travel concerns. Women who aren't very comfortable venturing out by themselves can also opt for guided tours of Varanasi.
Varanasi Travel: Essential Tips for Traveling to Varanasi photo credits by Unsplash.