Relocating for a Job: From Madagascar to Silicon Valley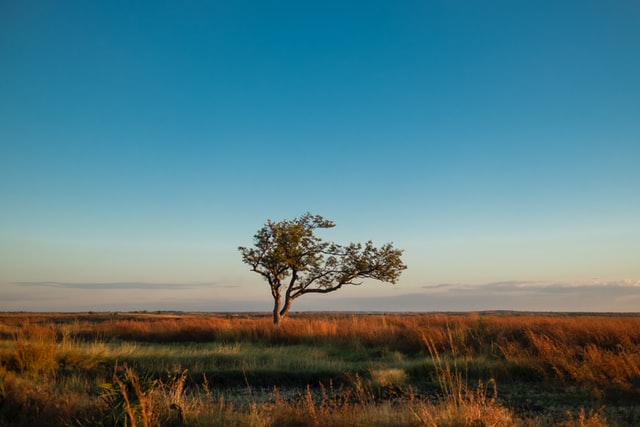 After two years of serving in Madagascar as a Peace Corps volunteer, I trudged up the snow covered steps to my parents' D.C. home, still wearing a pair of plastic flats — the only shoes that had survived — unlocked their door, and tossed down my bags. Suddenly, the "what's next?" question everyone had been asking me the past couple of months felt all too real.
"What's next?" I thought, "well, I guess I need a job."
A month and a half later, I was again tossing down the same heavy backpack, but this time onto a luggage carousel at the airport. I'd had enough of snowpocalypses and baby lobbyists, but more importantly I'd gotten a job… in San Francisco.
Using Relocation as a Buffer Against Reverse Culture Shock
After Peace Corps, I'd applied like crazy to any job opportunity that looked interesting and would take me out of the D.C. area. If I wasn't going to live abroad, I could at least keep the thrill of travel alive by moving somewhere totally new within the U.S. Basically, I was using this job relocation as a buffer against reverse culture shock.
By moving to San Francisco, there was less of the need to reconcile familiar things that aren't familiar anymore. I didn't have to face the environment that I had worked so hard to get out of, and felt less stuck or like I hadn't progressed at all. Instead, personalities, culture, and lifestyle were new discoveries.
More importantly, work culture in San Francisco — and the West Coast overall — tends to be far more relaxed than the East Coast. Although working at a travel startup in Berkeley will never compare to my 12-hour work weeks as a teacher in Madagascar in "chill" level, it's, at the very least, a far less work-obsessed environment than D.C.
Relocating for a job meant I could ease into American life more gently, and moving to California meant things were just different enough to keep me entertained, and just slow enough to keep me from feeling overwhelmed.
How Did I Get The Job?
While in the Peace Corps, I had done some freelance writing for a few websites. Through remote work, I was able to build professional connections in other areas of the globe. As a result, I was able to come home, get in touch with my connections and ask, "So, are you hiring?" (Well, more eloquently than that, of course).
Turns out, Go Overseas, a small travel company based out of Berkeley, CA, and for whom I had been contributing articles on a regular basis for almost a year at the time, was hiring — so they hired me as their Content Director / marketing contact for some of their clients.
After talking to several other women who did similar things, making these connections — even if they're remote — are invaluable for being able to get hired from several hundred or thousand miles away. Even if that specific company doesn't hire you, if you mention you're looking, they may be able to recommend you for a position they know about in their field or area.
Maybe it's the Silicon Valley now pulsing in my veins, but the internet can create some big opportunities, and bridge geographical gaps, if you leverage it right.
Tips for Relocating for a Job
Coming directly to this position from Peace Corps meant that I didn't have a lot of stuff. The actual logistics of moving across the country was pretty simple. Put clothes in bag, book a plane ticket… done!
Culturally speaking though, it was a big adjustment. Before the move, I worked at a school in an underdeveloped, rural area. My day to day was highly interactive, and I talked more than I typed.
However, now things are more fast paced, less interactive and more computer based, and I actually have to hold myself accountable for the work I do.
To help with the cultural adjustment, here are some tips that worked for me:
Communicate to your team / management areas that you're trying to adjust to. Are you trying to kill that habit of making mundane small talk? Or are you working on adjusting to a faster paced work environment? Let them know, so they'll be more understanding and less frustrated.
Decide how much of a change you want before moving. Do you want to be in a totally different environment? Or are you just trying to ease your way into a new country (or back into your own). Find an area that meets your goal.
Give yourself time to explore before you start work.
Finding an apartment from afar is hard. Ask if anyone at your new job knows of a place or try to go there in advance to find a place to live. Apartment hunting while starting a new job is NOT fun.
Ease yourself into it. I had to take a lot more breaks / walks around the block when I first started to adjust to sitting in an office all day. Whatever it is that's a big adjustment, work yourself up to it.
In short, if you're coming back home from an extended period of time, relocating for a job can be a great way to counter the reverse culture shock and keep the travel bug alive! If you can though, try to build connections while you're still abroad in preparation, and once you have the job, be open about the adjustments you're facing and give yourself plenty of time to make your new home a home!
Top photo by Unsplash.