7 Helpful Tips for Making the Most of Venice Restaurants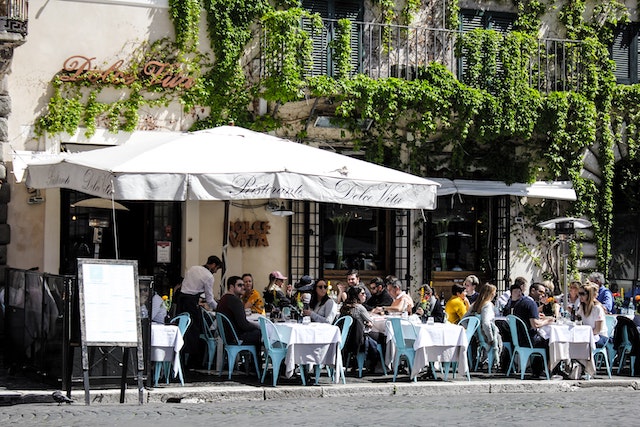 When it comes to Venice, subjects like fashion, gondola rides, ancient history and remarkable architecture automatically pop up in everyone's mind. However, the sad part of the story is that the other subject 'Italian Food' somehow gets lost in the lot. As we know, food has always played a significant role in making Venice beautiful and memorable. Hence, when you are planning a list of things to do in Venice, be sure to research the best Venice restaurants.
With this, table etiquette is something you need to keep in mind as well. For tourists, this is a major issue, especially when they are visiting the city for the first time. The tourist either end up fighting with the waiters to explain what food he or she wants or ultimately end up getting ripped off. Do you wish to be in such a group? Obviously not! So, learn some table manners and educate yourself about the different eateries in Venice now:
7 Tips for Making the Most of Venice Restaurants
1. Don't avoid Venice restaurants with multilingual menus
People think that if restaurants use a multilingual menu, it's a tourist trap. The truth is not so clear! In fact, Venice is always eager to welcome tourists with a big heart. Restaurants create these menus specifically for you!
2. Move away from the tourist sites
If you are looking for an honest restaurant experience, move away from the tourist sites. For instance, picking any restaurants near Venice's St. Mark's Square is an absolute no-no. Instead, choose a nice and cozy place.
Another thing to remember is that when you take lanes or small streets in search for food, you might come across cafes or restaurants with hosts standing outside and asking you to come in. Avoid their eagerness. Italian restaurants that serve authentic food won't do this. Rather they believe in 'word-of mouth'.
3. Try something new
Scared of pronouncing food names the wrong way? In order to avoid any kind of confusion, ask the server for advice. Ask about seasonal or the house specials. Then, pick the two options that you are familiar with. Make sure you know about some typical terms that servers use to impress their clients.
For instance, the server might ask you whether you want an antipasto. In most situations, antipasto will be reasonably priced. But sometimes it might create a huge hole in your pocket and you'll only realize this when the bill is placed in front of you.
4. To sit or not to sit
Cafes and restaurants have different rules in Venice. When you step into a restaurant you obviously would like to sit down in order to enjoy your food. However, when it comes to road side cafés, the rule is absolutely different. How so? At Italian cafes, locals drink their coffee while standing. Once you sit down, your bill might double. Don't be surprised if the price rates change for just a cup of coffee.
Check the prices listed above the counter before taking a seat. On the list, you will find two price lists under the names – Banco (if you are standing) and Tavolo (if you are sitting). If the price difference doesn't matter a lot to you, just go ahead with the suitable option.
5. Spooning and shoveling
Pasta is the staple food in Venice. When you are served a plate of pasta, don't twist it with your spoon. Rather use the bottom of the plate as the base to twist your fork and wrap a few strands of the pasta around it. Same goes for spaghetti. Unlike in Britain, shoveling food with your fork is not considered impolite in Italy.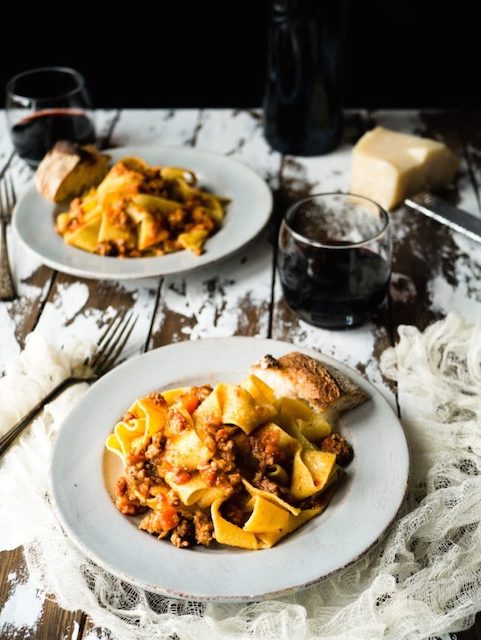 6. Don't dine without wine
Having lunch in a big restaurant? Make sure you have a glass of wine to accompany your meal. Even if you have a glass of water, make sure to add an 'ombra of wine'. Your job doesn't end here. Raise a toast when you take the first sip, look the other person in the eye when you clink glasses and say 'Salute'.
7. Tip or not to tip
When it comes to tipping, most of the time we either end up paying more or we don't pay at all. To make yourself look well-mannered, learn what you should do. If you are paying with a credit card, leave the tip in cash. If 'servizio' is added in the bill, you don't need to leave a tip on top of it. In rare situations when you have been extremely gratified by the services of the waiter, don't hesitate to shed extra money as a token of gratitude.
These are only several tips and there's a lot more to learn. Don't feel burdened by this task; rather, enjoy it as you might end up learning more about Venetian culture and attitude. Moreover, you won't find yourself in an embarrassing situation while enjoying the best of Venice's cuisine!
Related Reading
Do you traveled to Venice, Italy? What were your impressions? Email us at [email protected]pinkpangea.com for information about sharing your experience and advice with the Pink Pangea community. We can't wait to hear from you.
7 Tips for Making the Most of Venice Restaurants top photo credit: unsplash.com