Everything You Need to Know about Italian Trains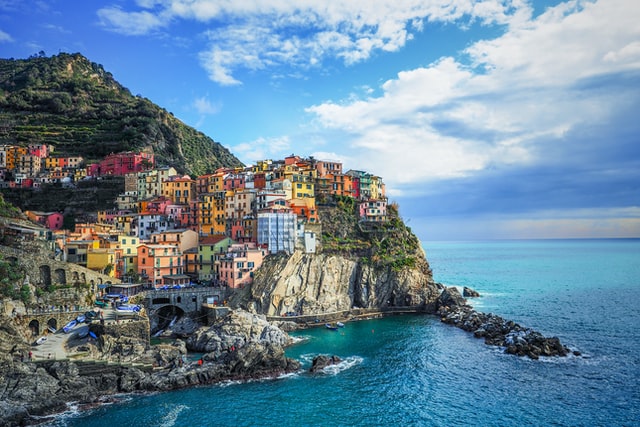 Visiting Italy has many joys – the food and wine, the history and art, the small towns to ancient cities – each has rewards of their own. Whether you are a seasoned traveler or heading to Europe for the first time, thinking about and planning how you are going to get between the major centers is not usually the most exciting part of your trip. It is, however, important.
Italians, expats and frequent visitors know the secret – they take Italian trains to get between major cities and regional towns. At first glance the Italian rail system can seem complex and confusing. Here are a few guidelines and tips to help you navigate the stations and system with greater ease.
Everything You Need to Know about Italian Trains
The system – the names you need to know
There are two main companies offering train services in Italy. The national carrier, Trenitalia – offers high-speed trains – Frecciarossa (red), Frecciargento (silver) and Frecciabianco (white), networked throughout the country. The regional Italian trains are either Intercity or Regionale Veloce, and the local network is Regionale. It has a good website in Italian, English and Chinese, with a flag icon in the top right-hand corner of the website for language navigation.
Italo, a private network, offers only high-speed trains between 18 stations throughout the country. Their website is available in Italian, English, French, German and Spanish, with a click menu in the top right-hand corner.
High-speed train travel through Italy
When travelling distances, the high-speed networks offer speeds that rival catching a plane, when you include getting to the airport and the waiting time before boarding. And the stations are usually near the city center, so much easier to access. Here are some guidelines to buying your ticket:
These tickets are very specific, giving you the opportunity to choose between level of flexibility of your ticket, and class of carriage. Once purchased, your ticket has your carriage and seat number.
You have some choices to make:

If you can guarantee you will not need to change your ticket, the Super Economy offers the best price.
If you need some flexibility, the Economy or Base tickets offer other benefits.

You also choose between four levels of service – Standard, Premium, Business (with three sections), and Executive.
Booking in advance for high-speed trains can mean a significantly lower priced ticket. However, the lowest price comes with some limitations.
Buying a ticket on the day you want to travel will always cost you the base price. It may mean you cannot get a ticket for the time you want, or tickets sitting together with others in your group.
The websites use the Italian names for cities and towns, so remember that Florence is listed as Firenze, Venice is Venezia, and Rome is Roma.
When I have a distance trip to make – for example, Firenze to Roma or Firenze to Milano – I look at the websites of both companies to see which suits my needs. As tickets are available for purchase three months in advance, there are usually great savings available for each leg of your trip.
As well as the options for class and flexibility, there are also 2-for-1 tickets available on Saturdays, using the Base fare.
It is possible to buy a regional ticket between major cities – they usually cost less but take significantly longer to reach your destination. For example, the high-speed trip between Florence and Milan about 90 minutes. The regional train takes between 3.5 to 4.5 hours for the same journey.
Regional and local Italian trains – Validate! Validate! Validate!
Once in a major center, there is always more to see in the region. Thankfully, there are trains to help you get around.
Living in Florence I've used the regional system to visit Lucca and walk on its ancient walls, see the Tower of Pisa, or spend a day in Cortona. I've also used the train system to enjoy many of the fabulous festivals throughout the year, including Carnival in Viareggio in March, the cinghiale (wild boar) festival in Borgo San Lorenzo in August, and the tartufo nero (black truffle) festival in San Miniato in November.
The most important thing to remember when purchasing regional and local train tickets that you buy in person (not online) is that you must validate your tickets before boarding the train. If you forget and tickets are inspected, you will likely get a 50 euro fine on the spot. Machines are at the end of the platform, before you board. I usually validate mine once the platform is assigned.
Be patient for the platform, please
At the station many visitors stare at the arrivals and departures boards, looking at train numbers, waiting for a platform to be assigned long before the train is due. Platforms are usually assigned about 10 minutes before your train is due to depart. If there is a delay, it will also show up on the departures board. Two words to remember: don't panic.
Don't just jump on a train that is "also going to Rome" as I overheard one couple considering. Not only was it not their train, but they were looking at a Trenitalia regional train to Roma Termini and had tickets for a high-speed Italo train.
They would have wasted the money for the tickets and been fined, and then had to pay for new tickets for the train they were on.
A word of caution
As you walk through the train stations in major cities and tourist areas, be aware of your bags. Sadly, there are pickpockets around and many tourists distracted by new sights and finding their way don't pay attention to their surroundings. Even experienced travelers forget this from time to time. You don't need to be one of them. They can be very organized – blocking a doorway while another takes your wallet or phone. Or simply rely on very crowded stations and stairways to help themselves.
Top Tips
There are two networks: Trenitalia offers high-speed, regional and local services; and Italo offers only high-speed service to a limited number of cities. Check them both for timing/price deals before buying your ticket
Look for cities by their Italian name
Buying high-speed tickets in advance online will save you money and ensure your group can sit together
For high-speed trains – choose the flexibility and level of service you need when you buy your ticket
Buy your regional and local tickets at a tabacchi, from machines at the station or online
Validate your regional/local ticket shortly before boarding your train or face a hefty fine
Enjoy the ride!
Have you traveled to Italy? How was your trip? Email us to at [email protected]pinkpangea.com for information about sharing your experience and advice with the Pink Pangea community. We can't wait to hear from you.
Everything You Need to Know about Italian Trains photo credits Sandy Swanton and unsplash.