Happily Multicultural: My Life as an Expat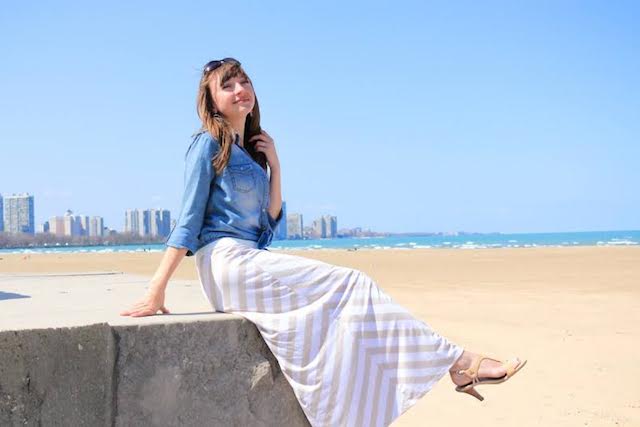 I must have been an expat at birth. Or even before that.
My dad is an engineer, and through the years work took him to a number of countries, mostly in North Africa. We (i.e. mom and older brother) often joined him when I was little. Each trip was a reminder that I'm a product of my parents' extended stay in Tripoli, Libya. When I wondered why mom returned to Poland while pregnant, she explained that she wanted me to be born in our homeland.
I appreciated the decision, because it saved me from having to define where I'm from. Yet, I always enjoyed having this link to another country. It fueled my interest in travel, world cultures, and learning languages. As it turns out, it was also the beginning of my "foreign affairs."
Happily Multicultural: My Life as an Expat
Young Expat
When I was a teenager, dad got a long-term assignment in Oran, Algeria. My parents decided that mom and I would join him for at least a few months, and that I would attend a French-language school. It was no doubt a big change for me, but I enjoyed the adventure.
We had a Parisian-style apartment in the city center, spent weekends on the Mediterranean coast, and I became friends/language buddies with a Bulgarian girl. My French was improving and I was supposed to start high school after summer vacation. Unfortunately, the outbreak of the Algerian Civil War changed our plans. We were back in Krakow within weeks.
The early expat experience was brief, but there was more to come on another continent.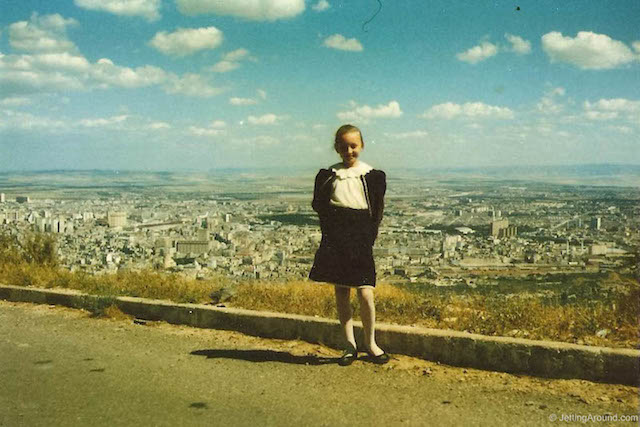 American Connection
In high school, I took private English classes and met several teachers from the United States. They were just a few years older and we soon started hanging out. One of them became more than a friend and, eventually, the reason I considered Chicago.
Don wanted to make use of his business degree, but didn't speak enough Polish to find a job in Krakow. Since I knew English and could continue my education in the States, we decided that moving was the right choice for us as a couple.
When his expat life ended in 2002, my next foreign chapter began.
Sweet Home Chicago
Moving from a European city to American suburbia was a culture shock. Car dependence, chain restaurants, shopping malls serving as the main square. Not my world.
I longed to be in Chicago, even if everyone told me it was "dangerous and best avoided," unless you go to a museum or sporting event. I was aware of inner city issues in the country, but thought my well-meaning friends overlooked the good aspects of urban living.
Right now I'm "the girl who left" to Polish people, and "the girl who came" to Americans.
There had to be areas with a community feel, where you knew shop owners and could walk around without looking over your shoulder. I soon learned that Chicago was a city of neighborhoods – urban villages with their own Main Street. Once we moved out of the suburbs, I was anxious to explore.
What better way to feel at home in a new place than by finding favorite hangouts? Before long, I had a number of those: coffee shops, restaurants, theaters, jazz clubs, even a beach. As we moved to different neighborhoods, the list grew.
I also started following Chicago sports. Cheering on the White Sox (baseball) and Fire (soccer) became a big part of my new life. I made friends and traveled to away games, where opposing teams' fans saw me as a Chicagoan. After some time, I did too.
Off Again?
If I were to leave Chicago, I would miss it – a lot. It has truly become my city. But there is another place where I feel at home and where I'd like to live, at least temporarily. Whether I get to move to Paris or just keep visiting, it's the reason I'm learning French again. I owe it to the teenage me in Oran.
***
My mom's choice to give birth in Poland meant that I wasn't torn between two countries. Who knew that one day my own decision would change that?
I sometimes wonder how yet another move would affect my cultural identity and the way I am perceived. Right now I'm "the girl who left" to Polish people, and "the girl who came" to Americans. Everywhere else it gets even more complicated.
Happily Multicultural: My Life as an Expat
I generally tell people that I am Polish-American. I started hyphenating a while back, because that's how I feel at this point and my two passports only confirm it. Most foreigners view me as "Pola from Chicago," but I don't seem to belong to any one culture. And that's okay.
Perhaps expats create their own unique blend.
Happily Multicultural: My Life as an Expat photo credits: Pola Henderson. Since the publication of this aricle, Pola had moved to Paris, and began part II of her expat journey. Read about how it happened here.