A Short-Term Expat Check-List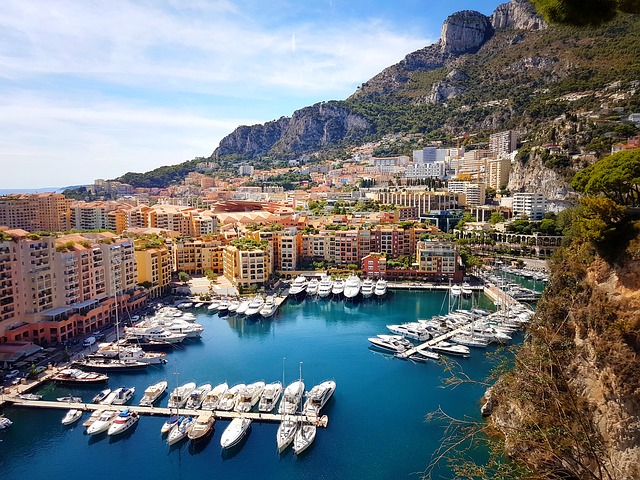 Slowly sipping my demi-carafe of wine on the Riviera, avidly people-watching, my waiter with arms outstretched suddenly races to rescue a woman stranded atop her chair escaping a renegade wave. Mission accomplished, a chorus of bravos and clapping erupt from we beachside-café diehards braving late October weather. Crisis averted, I contentedly resume watching the world go by, keeping an eye out for the next errant wave. After all, I have no particular place to be other than right here watching dusk roll in over the Mediterranean.
Living solo for three months in Nice, so many days like this were filled with spontaneity and hilarious escapades. Experiences never to have been if not for stretching personal boundaries, shaking it up a bit, and venturing abroad. 
Part of a growing trend, I'm one of many emboldened women journeying for months at a time for travel discovery and adventure. After raising a family and surviving the proverbial "rat race" work environment, I was ready for a serious change and snatched it. Today, my solo travel lifestyle sky-rockets my "live with gusto" factor everywhere I explore – always nudging me on to more exciting discoveries.
Likewise, younger trailblazers, before committing to family or career, grab "today", adventuring one place at a time over months, while sampling different cultures along the way. Many take a gap year, life sabbatical, or satisfy their wanderlust roving from one adventure to the next with no set return date.
Swapping an all-too-familiar comfort zone for a shiny new status quo challenges solo women travelers to accept foreign surroundings, make new friends, and embrace foreign lifestyles.
That's why I choose Nice, Barcelona, and Florence as my favorite "home away from home" spots. Hoping that you'll stay long enough to get to know them, their citizens make it easy, welcoming, and exciting for solo women of any age to linger longer than a typical tourist visit.
I now travel solo abroad three months each year as a part-time expat. Each time, I research destinations carefully, and always self-profile myself, checking off a "must have" list.
Here are my top five live abroad criteria – and how Nice, Barcelona and Florence exceeded expectations.
Must be near water with easy access to pedestrian areas
Each city showcases extensive walking areas throughout city-centers sprinkled with shops and eateries, along a riverbank or sea coast.
In Nice, I daily strolled the iconic Promenade des Anglais, mesmerized by the Mediterranean and surrounding idyllic seascapes. Each day in Florence, I ambled bridge-to-bridge, skirting the Arno River while popping in and out of museums and historic sites, finishing at an outdoor café for Aperitivo (happy hour). And in Barcelona, when not walking along the Mediterranean beach-lined coast miles at a time, I dizzily zig-zagged through Barcelona's winding web of cobbled streets before landing on the Ramblas for a sunset "Cava" cocktail.
Must have healthy food – farm to table
Each city boasts incredibly affordable farm-fresh produce.
In addition to the Mercato Centrale in the San Lorenzo area, Florence dishes out open-air local markets throughout the week. Nice's fresh-catch fish market at Place St. Francois opens early morning with the popular Old Town Cours Saleya opening later in the day. Barcelona's Boqueria market on the Ramblas offers a vast variety of meats, cheeses, wines… you name it. For convenience, Mom and Pop shops – on almost every street corner in each city – sell farm fresh food, just at a little higher cost.
Must have affordable city-center apartments
With heavily discounted rental rates when you stay a month or more during off-season, renting an old town apartment in each city is affordable. With a 50 to 60% discount for an out of season three-month stay, it's like paying for just one month. Wi-Fi and utilities are usually included.
Must have a good social life
Many international social groups have cropped up, but my favorite is Internations, an expat social (and business) network. Before leaving the US, I check Internations to see what social events are happening in the city during the week I arrive. I then sign up for brunch, happy hour or cultural meet-ups scheduled around my arrival time. That way, I make friendships at the start of my stay that last throughout my time there–and beyond.
Must have ground transportation nearby
Fortunately, train and bus transportation is very good in most major European cities. I easily walked to train stations or bus stops for day trips or local jaunts in all three cities. Schedules are readily available at the tourist information branches throughout the city.
If you're not yet ready to pack your bags, it's still lots of fun dreaming and researching. That way, you'll be ready for discovery and adventure when the time is right. Frankly, once back home in Florida, I spend much of my nine months plotting the next escape with great anticipation. When it's time to go, my friends always say, "Oh, I wish I could do that!" to which I always reply, "You can!"