Tips for Vegetarians Traveling in the South Caucasus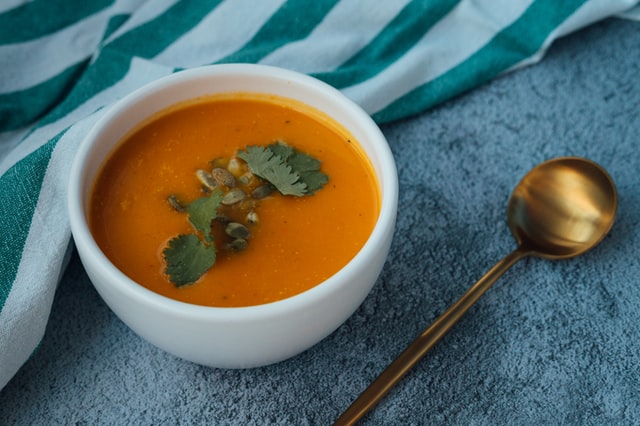 South Caucasian cuisine is strongly associated with a large amount of meat and animal fats. Therefore, vegetarians planning a trip to the South Caucasus may be a bit worried about what they'll eat! While it's true that no Caucasian feast is complete without meat dishes, there are also lots of wonderful, nutritious vegetarian and vegan dishes available throughout this region.
Our vegetarian journey will travel through two similar, bright and hospitable countries: Armenia and Georgia. These countries share a border, and have recently gained immense popularity among tourists. Due to their rich ancient history and Christian traditions, tourists have the opportunity to plunge into the old times while visiting the majestic ancient monasteries and fortresses. And due to the impressive mountain landscapes, these countries are a good choice for adventure travel, hiking and trekking.
We hope that our article will help you find the best vegetarian dishes while traveling in the South Caucasus. If you'd rather not worry too much about food, then you can contact local travel agencies in Armenia or Georgia, and they will prepare a special menu for you during your tour.
Tips for Vegetarians Traveling in the South Caucasus
Soups
One of the most popular Armenian soups, spas, is an excellent choice for vegetarians. It can be found in almost any cafe or restaurant offering national dishes. Spas is prepared from matsun (local sour yogurt) and wheat. For flavor and good taste, Armenians add fried onions and greens. To try spas you can visit Karas national food cafes or choose more luxurious restaurants like Dolmama or Yerevan Tavern.
Another must-try is aveluk soup (a vegan dish) which can be made in different ways. Aveluk or sorrel is considered a natural remedy for stomach or digestion problems. Aveluk soup has a unique taste. To make it, Armenians boil sorrel with bulgur, fried onions and some garlic. Some people use lentils and dried fruits (sour plums) for an exquisite taste.
In Georgia, probably the most popular vegetarian soup is shechamandi. It is prepared without cereals, without meat and almost without vegetables. The basis for soup can be either lactic or fruit acid. For density, Georgians add flour, for a spicy flavor some greenery, and for nutrition, walnuts. Shechamandi can be served both warm and cold.
Edible herbs and plants
Armenian mountains and meadows are full of edible and healing herbs and plants. Most often on the local table you can find dishes from nettle, spinach, mallow, sorrel, purslane and many other kinds of herbs, each of which can be found in any local food market. Just search the Internet for Armenian recipes using these herbs and you will find many simple and healthy options.
Once in Armenia, make sure to try the popular flat bread with greens – zhenglyalov hats. It is a special national dish from the Artsakh region, made with about 20 kinds of herbs. The best season to try it is from April to May, as that's when all the necessary herbs grow. Of course it's best to try zhengyalov hats in its home region, but there are several great restaurants in Yerevan (the capital) that specialize in preparing this bread. One can be found on 62 Teryan Street.
In Georgia, you should definitely try pkhali, a traditional Georgian pasty prepared from greens and nuts. This tasty and healthy dish can be made from spinach, nettles, beet tops and even cabbage.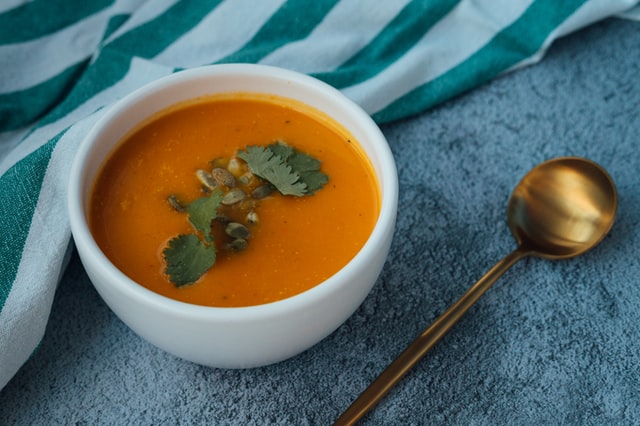 Beans
Armenia offers a great variety of grains and beans so you can forget about soy products for a while. First, we should mention lobakhashu soup, which is an incredibly tasty dish prepared using red beans, walnuts, onions and herbs. Also try pasus tolma, a mix of red beans, lentils, peas, and bulgur wrapped in cabbage or grape leaves. This is the main dish of the Armenian New Year table.
Georgians are real fans of red beans, or lobio. There are so many delicious variations that differ according to the varieties of beans used, additional ingredients and seasonings. Georgians love to combine lobio with walnuts, garlic and cilantro. If you love red beans, order a few lobio variations in a Georgian restaurant, as you won't regret it!
Tips for Vegetarians Traveling in the South Caucasus.
Vegetables
Vegetarians–and all vegetable lovers!–travelling in Armenia are advised to visit any food market to buy eggplant, or squash caviar. It is such a delicacy! Just spread some caviar on fresh Armenian bread or lavash and enjoy the snack. Armenians use eggplants, tomatoes, red peppers, onions and greens to make eggplant caviar.
In Georgia, the main vegetable dish is called ajapsandali, which is a vegetable stew. Georgians stew eggplants, tomatoes, red peppers, and onions and add garlic, cilantro, basil and spices.
Tips for Vegetarians Traveling in the South Caucasus
Have you traveled to Armenia? How was your trip? Email us at [email protected] for information about sharing your experience and advice with the Pink Pangea community. We can't wait to hear from you. Photo credit by Unsplash.