India Travel Tips: Danielle's Take on Health, Safety and Romance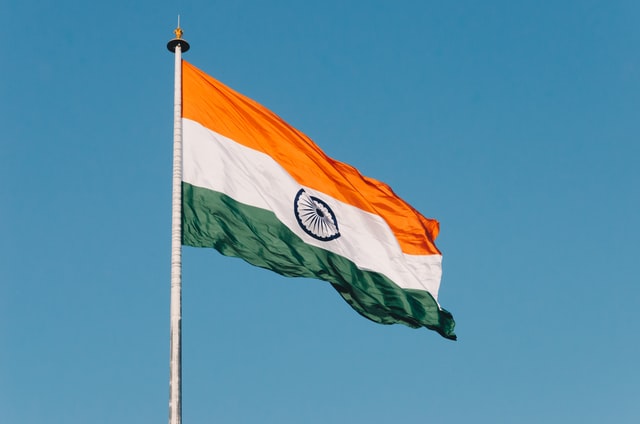 Traveling to India? Danielle Corcione presents her India travel tips about health, romance, women's rights and safety:
India Travel Tips: Health Information
Feminine Hygienic Products in India: What's available/what's legal/where to buy them?
Most grocery and beauty stores carry different sizes of pads. Tampons are difficult to find. My advice is to pack enough supplies of your choice prior to departure or invest in a menstrual cup. However, beauty products–make-up, shampoo, conditioner, etc.–are of abundance.
Birth Control in India: What's available/what's legal/where to buy them?
Travel insurance may not cover the cost of birth control while abroad. Although I haven't personally had to purchase birth control while abroad, I heard it is a difficult process. The best alternative is to pack enough prior to departure.
Gynecologists in India: Are there any that you recommend? How, if at all, is a visit different from at home?
Expect the price tag to be significantly cheaper than at home. Although I haven't been to a gynecologist, I got an x-ray of my hand for fewer than four dollars. The same applies to medication.
Breastfeeding in India: What are accepted places for women to breastfeed? Is it accepted to do so in public?
Breastfeeding, in public, is acceptable if done so discreetly.
India Travel Tips: Romance
Dating Locals in India: What are the norms and traditions? What should women look out for?
Indian men can be aggressive when pursuing romance. They expect more from foreign women than from locals. They tend to be friendly, which makes it difficult to differentiate friendliness from ulterior motives.
Is India LGBTQ-friendly?
No. The LGBTQ community isn't acknowledged in India. Section 377 of the Indian Penal Code, originally enacted by the British over a hundred years ago, criminalized homosexual acts. Recently, in 2009, Delhi High Court overturned section 377 as unconstitutional. Unfortunately, right-wing organizations appealed Delhi's decision to the Supreme Court and won. This continues to foster a not-so-friendly environment for the LGBTQ community. Many in the community struggle to find safe spaces, even in the city. Additionally, the patriarchy still perpetrates discrimination against sexual minorities. Romantic relationships between women are often not acknowledged.
India Travel Tips: Women's Place in Society
Women's Rights in India: Do women have the same position in society as men? How can you tell?
Patriarchy is profoundly engrained into the five-thousand-year-old caste system. It's obvious that women are not given the same respect as men, despite having the same legal rights. On the street, this can be seen while negotiating in stores, crossing the street, and constantly getting stared at. In more extreme cases, men can act aggressively, such as touching or groping women in crowds or on public transit.
Local Indian Women: What are some clear cultural differences between you and them?
The obvious difference is clothing. Women wear sarees and other forms of conservative Indian attire. Also, it's very uncommon for women to smoke and drink outside of Western bars, clubs and restaurants.
Women-Specific Environments in India: Are there places where only women are or are not allowed?
Buses are segregated by gender. Women sit at the front while men sit in the back. Women enter the bus from the front and men enter from the back usually. The norms are more flexible when it's so crowded that seats are unavailable. Women are generally welcome more often in cities than in villages. In small villages, it is frowned upon for women to drink and/or smoke; likewise, liquor stores and bars aren't welcoming to women.
Perception of Foreign Women in India: How do local men/women react to you when you say where you're from?
From an American perspective, it's easy for locals to assume you're from the United States. However, they're quick to associate with other places where other Americans are seen. One time, while walking on MG Road, a local tried to direct me to Commercial Street—the city's Westernized shopping district.
India Travel Tips: Safety
Transportation in India: Any that are safer/less safe for women to take?
Public transportation is acceptable during the day, but at night, calling a cab is the safest alternative if you're alone. It's best to travel in groups at night. Additionally, I've been advised against taking rickshaws at night, especially those that have two drivers instead of one.
Dangerous area/s in India: Any specifically for women?
Foreign women should always exercise caution. Non-Western bars are not ideal for foreign women and sometimes, women may not even be allowed inside. Avoid using public transportation at night and rickshaws.
Clothing in India: What to wear/what not to wear?
Stick to conservative and loose clothing. Always keep your shoulders and legs covered in public. Avoid tight clothing, tank tops, crop tops, shorts, capris, etc. It's very rare for women to ever expose their legs especially. Skinny jeans and leggings should be worn with long tops that cover your butt. More liberal clothing can be worn in Western clubs in the city.
Photo for India Travel Tips: Danielle's Take on Health, Safety and Romance by Unsplash.