10 Ways to be a Successful Buenos Aires Expat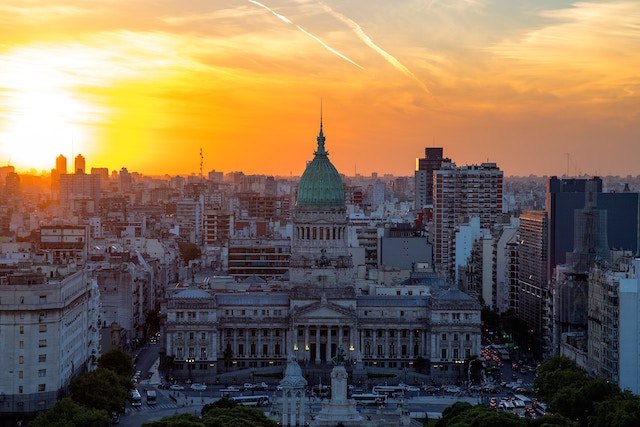 I arrived in Buenos Aires in 2012, a scared study abroad student and first-time traveler with a deer-in-headlights look. Three years later, I am a local with an apartment, job and the life of an expat. How did I get here? Over the three years, I have learned many things about Argentina and how to live in Buenos Aires. Here are 10 tips for becoming a successful Buenos Aires expat:
10 Ways to be a Successful Buenos Aires Expat
1. Learn the local lingo
I arrived in Buenos Aires with six years of Spanish classes under my belt, three years in high school and three years at my university. I had learned from other Americans, Spaniards, Colombians, Mexicans but I had never heard anything like the Buenos Aires accent until I arrived.
Buenos Aires has a very specific and beautiful dialect that exists in only the city itself. There is large Italian influence in the city, which is why Spanish is almost sung here as you'd imagine an Italian-speaker would speak Italian. More than that, the "ll" sound that normally takes on a "y" sound in Spanish, takes a "sh" sound in Argentina. For example, the simple phrase "Yo me llamo" or "My name is" would be pronounced "Sho me shamo."
So ,when I first arrived at my homestay and my host-mother tried to tell me to walk down the street and kept saying a word that to me sounded like "kai-shay," I was very confused and just assumed it was yet another vocabulary word I didn't know. It took me a while to realize she was saying the word for street "calle," which I had been taught in sixth grade to be "kai-yay." Don't freak out just yet, like I said, the language here is beautiful and you'll get the hang of it in no time.
An easy word to add to your vocabulary before arriving in Buenos Aires is "Che." During my second year in Buenos Aires, my roommate came home frustrated that Argentines just couldn't seem to pronounce her name and instead resorted to calling her "Che" instead of "Campbell." Much to her dismay, this wasn't her own personal nickname. Widely used as Americans would use "hey," "dude" or an attention grabber for someone, "che" is a sure sign that you are one of the porteños, or natives of Buenos Aires.
2. Learn the cuisine
You cannot live in, let alone visit, Buenos Aires without eating traditional Argentine food. Much to my own Southern California expectations' surprise, you will not find nachos, burritos, salsas or tacos. Instead you will find the best meat you will ever eat, accompanied with incredible wine that should not be as cheap as it is.
But vegetarians beware. When I first started dating my porteño boyfriend, I grew accustomed to the fact that I would have to bring my own vegetables to dinner if he was cooking for me. This wasn't because he refused to make them or that vegetables aren't available, he frankly just didn't know how to cook them. At 26 years old, he tried asparagus, broccoli, cauliflower, and artichoke for the first time in our first year of dating.
In a country that eats large amounts of meat, mayonnaise and bread, green just isn't a common color on dinner plates. But don't fear! There are verdurerías, or vegetable and fruit shops, frequently throughout the city and they sell vegetables by the kilo!
You will also find in Argentina that the meal schedule is different, at least from what I was accustomed to in the States. Breakfast is essentially non-existent. In fact, the traditional American breakfast is somewhat of a joke here. I didn't realize this until I went to a pizza restaurant with friends and they ordered me the "Pizza Americana" or "American Pizza." It wasn't until it arrived with bacon and over-easy eggs on top that I realized just what made it American.
You'll have your afternoon coffee at 6 PM and your dinner at 10 PM, you'll see a drink called Fernet con Coca in every bar and people walking the streets with hot water and small cups of yerba mate. But if you have the great luck to be invited to an asado–never say no. Or else miss out on a 10-course meal of true Argentine barbecue and hours of wine and friends.
I encourage you to welcome the Argentine food with open arms. You won't regret it.
3. Work with the system… and sometimes without.
There are a couple of different ways to make your life easier in the city. For one: transportation. It is essential to buy a Sube card. It requires making a small payment to have a Sube card that will last you a lifetime. The Sube card acts as an electronic form of payment for the bus, train and subway system in the city and there are machines throughout the city to recharge your card.
Since the last couple of years, the buses have stopped accepting coins, so you can imagine the major inconvenience and embarrassment when you are holding up the bus with a small handful of coins and a face of misunderstanding. Yes, this happens. So work with the system when it comes to transportation and get yourself a Sube card.
However, when coming to Argentina from another country, you will find it is much more profitable to bring large bills in your currency to sell on the street. If you Google the value of the dollar in Argentina, you will see three options: official, blue and unofficial. The official rate is always the lowest and will be what you get through an ATM or a bank. There are companies like Xoom that offer a rate that's closer to the blue rate and you can order money through your bank account and pick it up in locations throughout the city.
Or you can take $100 bills to Florida and sell them to the hundreds of standing men and women, lovingly nicknamed "arbolitos" who say, "Cambio, cambio, change, dolares…" Because the dollar doesn't change value as much as the Argentine peso, many Argentines are looking to buy dollars for their savings. Therefore, you will get much more bang for your buck exchanging with an Argentine on the street.
4. Know helpful tech
All expats must download the Mozilla Firefox plugin called Hola. It is a geoblocker, or an application that tricks your internet into thinking it is in a different country, so you can enjoy the comforts of home that aren't allowed outside the borders of your country. For example, Netflix, Hulu, Pandora, ESPN, etc.
I am slowly showing my beloved Argentines the wonders of American football and my Seattle Seahawks through watchESPN. Even though the geoblocker is easy, it will be a much more difficult task convincing them of the wonders that is American football.
For Buenos Aires specifically, download the app, "Como llego?" on your smartphone. It is a wonderful little navigation system that will show you how to walk, take public transportation, ride a bike or drive a car between two addresses. It has saved my life on plenty of occasions. You will find that none of the buses travel in straight routes but, in fact, turn and travel in strange rhombus routes throughout the city. This app will help you navigate the stops and the fastest route to your destination.
5. Learn the night life
Once upon a time there was a young college girl studying abroad in Buenos Aires. She thought she had a handle on the party scene coming from a party school and decided to take on her first night out in Buenos Aires on a calm Thursday night.
Little did she know that when normally she is crawling into bed with a quesadilla at 2 AM in Washington, they are just getting going here in Buenos Aires. In fact, no one gets ready until 11 or 12 at night to start their previa, or prefunk or pregame, and the bars are empty until 2 AM. Prepare yourself to be out all night, most likely welcoming the sunrise upon your return home.
A friendly piece of advice: keep your shoes on. That same American girl does not like high heels and found herself stumbling home that Thursday night only to find herself in a fight with the charming cobblestone streets on Buenos Aires. Long story short: RIP toenail.
6. Pick a Team

Soccer is life in Buenos Aires. More specifically, it defines who you are. Whether you identify with River Plate, Boca Juniors, Racing, Huracán, Independiente, or what have you, it is a part of your identity. I have been lucky enough to attend three games in the stadiums, and they all floored me. I had played soccer my entire life and had never experienced the overwhelming hunger the people had for their team.
I say hunger because my Brazilian friend once taught me a word in Portuguese called "fominha," which is the Portuguese word for when a person is starving to play soccer. And I've adopted this word because I honestly can't think of an equivalent in English. Song fills the stadium at all times, the streets erupts with horns and whistles and I know on any given day that River Plate is playing, my boyfriend will either be incredibly happy or I won't be able to talk to him. It is a way a life here.
Buenos Aires specifically is split between Boca Junior and River Plate for the most part. Because these two powerhouses are situated on opposite sides of the city, it is the strongest and most well-known rivalry in the league. Don't be surprised if someone asks you what team you root for. And if you don't have one, take the safe route and say Barcelona. Because whether Boca or River, everyone is a Messi fan. And if you want to get really fancy with your soccer knowledge, impress the locals by knowing Maradona, the god of fútbol argentino.
7. Meet the locals
By meeting other Argentines, I have been lucky enough to be welcomed into the community as though they have known me their whole lives.
First and foremost, Argentines are loyal people. Once you have earned their trust, there is nothing they won't do for you. I've seen them give money they don't have, travel miles for sickness, bend over backwards for friends who need it, and so forth.
There are plenty of ways to meet locals. One popular way is through small sit downs throughout the city where Argentines practice their English with native English speakers and vice versa.
I myself chose to meet locals through the football pitch. I came here in 2012 with the goal of playing with locals. And I can tell you now, the first local I met is now the love of my life. He invited me to play with him and his friends and three years later, we are living together in Buenos Aires. You never know who you will meet!
8. Find other expats
Buenos Aires offers an amazing network of other people from different countries who are all trying to make it here. In 2013, I worked in an office with Dutch, German, French, Greek, Brazilian, Mexican, and Peruvian people that I will forever consider my family.
I also found a community called BAFA, or Buenos Aires Fútbol Amigos, that offers pick-up soccer games every night where I met people from all different origins. Right now they represent over 90 countries, and every night I play, I learn about Peruvian cuisine, teaching PE in the province, or maybe a few words in French. But more than that, we share our knowledge about the local bars we've found or the discoveries we've made on how to find the small comforts of home in the city. It's a support system that has carried me throughout the years.
9. Be Safe
Now I don't want to scare you, but the truth is, you will probably stand out here. I myself am a 5'9" blonde. I stick out like a sore thumb. So it is important to guard your belongings in a secure, inconspicuous bag. One thing I learned to do here by following the locals is to wear my backpack on my front. This is an easy and simple way to keep my belongings in eyesight. Especially in the crowded subway system and bus, this proves to be very useful.
I do this often mainly because I am a professional photographer and videographer and am often carrying my Canon around the city. So learning to literally safeguard my livelihood was essential.
10. Embrace the Immersion
Last but not least, embrace it! Laugh when Argentine city officials shut off the water or cut the lights. Smile when a Spanish word doesn't come to you or you make a fool of yourself. Believe me–it will happen! But look around and appreciate where you are. Life will always bring its difficulties, especially when you are out of your comfort zone. But stepping outside those boundaries and truly pushing yourself is where you really begin to grow.
This country has changed my life, and I have grown in more ways than I can count here. If you ever find yourself in Argentina, don't forget to order an entraña, try a Malbec, and see a tango show. Maybe we can even grab a cortado before you leave!
Buenos Aires Expat: 10 Ways to be a Successful Buenos Aires Expat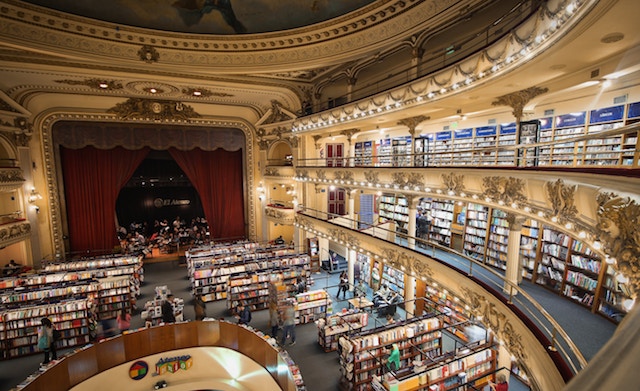 Related
Living La Vida Local in Buenos Aires
3 Lessons I Learned from Moving to Argentina
Why I Love Living in Buenos Aires
Have you traveled to Buenos Aires? Email us at [email protected] to share your experience and advice with the Pink Pangea community. We can't wait to hear from you.
Buenos Aires Expat: 10 Ways to be a Successful Buenos Aires Expat photo credits: unsplash.com