5 Fascinating Things to Do in Tallahassee, Florida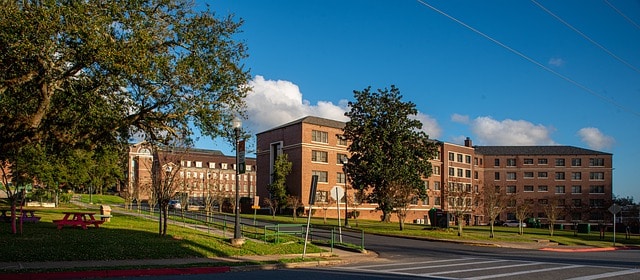 Tallahassee is not only the capital of Florida. It's also a great place to eat, chill, party and enjoy oneself. Hosting two of the nation's great universities, Florida State and FAMU, the city is full of college students from around the globe, offering them so much more than just an education. I attended Florida State, and especially fell in love with its college football team. When I wasn't in class or at a game, I loved exploring the city.
Here are five fantastic things to do in Tallahassee:
5 Fascinating Things to Do in Tallahassee, Florida
Wakulla Springs
On a clear day, you can grab your picnic basket and drive to Wakulla Springs. If you didn't pack food, head to the high-end country club on the premises for a bite to eat. Afterwards, take a dip at the diver's point. For $5, you can take a boat ride, where you'll learn about the variety of life around the spring, including birds, alligators, and manatees. Both of the Tarzan movies were shot here. Your tour guide will share many more interesting tidbits.
FSU Reservation
If you want to surf, go boating or just enjoy chatting with your friends in a gorgeous setting, head to Rez. Entry costs $10, but for students with an ID, it's free!
St. Mark Lighthouse and Wildlife Refuge
If you choose to spend an afternoon here, I strongly suggest covering up and carrying a bug spray. Located beside the Gulf of Mexico, this area is home to a lot of hiking trails where you can find incredible wildlife. In plain language, it's a beautiful place.
St. George Beach
If you are in the mood for an hour-long drive, St. George Beach is a great destination. You can bask in the sun, get a tan and swim in the salty water. It's a gorgeous beach, and a must-see when you visit Tallahassee.
Mission San Luis de Apalachee
This is a wonderful place to visit, especially when there are events happening here. You'll hear the ring of the blacksmith's hammer, smell traditional foods that are cooked over open fires, and walk through the plaza where the Apalachees played their traditional ball games. Experience the largest historic period Native American building found in the Southeast and greet the friar at the church. Learn about a soldier's life at the fort, and explore 300-year-old artifacts excavated on site. Get ready for a great learning experience!
Florida State University
After visiting a few American universities, I can proudly say that Florida State University has one of the most beautiful campuses–especially during the fall. Soak in the beauty with a walk or drive around the campus before attending one of the home games. There, you'll experience team spirit like you never have before!  The marching band is fantastic, too. So, make sure you visit during football season.
5 Fascinating Things to Do in Tallahassee, Florida photo credit by Unsplash.com. What do you recommend doing in Tallahassee? Email us at [email protected] or comment below with you tips.