Travel to Makgadikgadi: Real Deal with Hajar Ali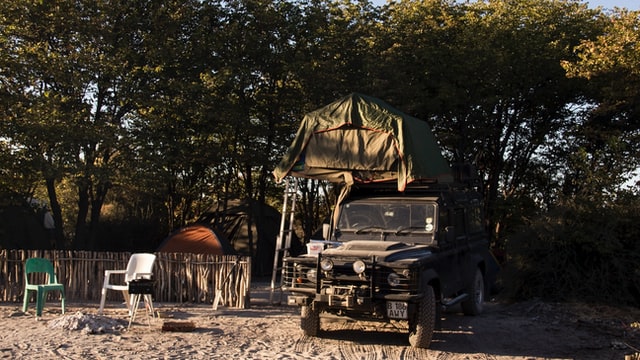 Ready to travel to Makgadikgadi? Here are the activities and accommodations that Hajar Ali recommends for your trip.
Tell us about yourself! What do you do when you're not traveling the world? Where do you live? What made you decide to go to your most recent destination?
I am the founder of Urbane Nomads, a travel company specializing in luxury adventure travel. I'm currently based in Istanbul but am otherwise based in Singapore.
I made the decision to go to the Makgadikgadi after seeing photos of the adorable meerkats, which turned out pretty vicious in real life, as well as learning about the hunting rites and culture of the San bushmen.
How long did you go for? How did you spend your time?
I was there for about a week, and spent it between Okavango Delta and Makgadikgadi.
What were your most memorable experiences? What were the biggest disappointments?
The meerkats were amazing. We saw the zebra migration, but due to the season, we could not go to Kubu Island. The day spent trekking with the San bushmen is also highly recommended.What do you wish you knew before you went?
Nothing too disastrous happened at the time but just know that you'll be virtually impossible to contact while in the Makgadikgad. There's no phone serve and definitely no WiFi!
Any favorite restaurants/hotels/hostels/sites you'd like to recommend? Tell us what made them great!
Jack's Camp is legendary in the Makgadikgadi. The pool, which is the setting for many a glamorous photo spread, is incredibly cold, and I did not muster the courage to get into it beyond the cursory dipping of toes. The food is incredibly good, too. The banoffee pies at Jack's Camp always gets a mention but it was the orange-carrot soup that got us asking for the recipe!
Is there anything that women specifically should know before they travel to your destination?
Forget the hair dryer. Whilst the setting of Jack's Camp is incredibly glamorous, this isn't the spot for grooming that's even remotely high-maintenance.
Photo for Travel to Makgadikgadi: Real Deal with Hajar Ali by Unsplash.