Visiting UAE Like a Local: In Conversation with Elizabeth Megan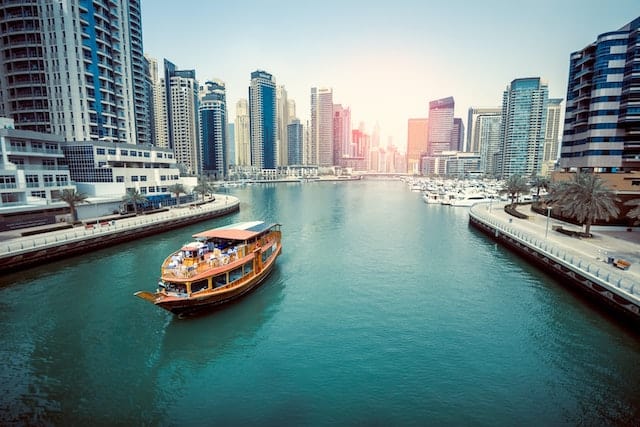 Interested in visiting UAE like a local? Here are the activities and sites that Elizabeth Megan recommends.
Visiting UAE Like a Local: In Conversation with Elizabeth Megan
Tell us about yourself! What do you do when you're not traveling the world? Where do you live? What made you decide to go to your most recent destination?
My name is Elizabeth and I own a travel company. When I am not traveling, I spend time in Boston, visiting restaurants and all that the city has to offer. My recent trip to the United Arab Emirates was a stop over on the way to Indonesia.
How long did you go for? How did you spend your time?
I stayed in Dubai for three days and Abu Dhabi for two days. However, I have been visiting the country since 1997. While in Dubai, I visited local friends, went to dinner, visited the malls, and camped in the desert. In Adbu Dhabi, I also visited friends and the Grand Mosque, which is spectacular.
What were your most memorable experiences? What were the biggest disappointments?
My most memorable experiences included seeing friends, the weather, and running into people I did not expect. There were no large disappointments in UAE. Having visited there so many times and having a lot of knowledge about the culture, I know that people change plans often and are not as time sensitive as we are in the West. I feel that understanding the culture helps to avoid disappointments.
What do you wish you knew before you went?
Nothing actually. I have been visiting the country for so long that I have seen its changes and become used to the people and the culture. I think that visitors should remember that the country is a Muslim nation and as open as it might appear, there are some strict rules that one must abide by.
Any favorite restaurants/hotels/hostels/sites you'd like to recommend? Tell us what made them great!
I love the Ritz Carlton DIFC and its restaurants. Center Cut is a great restaurant for steaks. Just down the road is the Dusit Thani, which has a fabulous brunch.
Is there anything that women specifically should know before they travel to your destination?
I think that visitors should dress respectfully. This does not mean that a female visiting the country should wear a headscarf. In fact, it would look foolish and lead to many stares if a foreigner was seen wearing the local dress. Visitors should be somewhat conservative with their clothing as well as their actions. Public displays of affection can lead to trouble, so again, learn about the culture and laws before visiting.
Photo credit for Visiting UAE Like a Local: In Conversation with Elizabeth Megan by Unsplash.com.