Travel Lebanon: The Real Deal with Elizabeth Yuko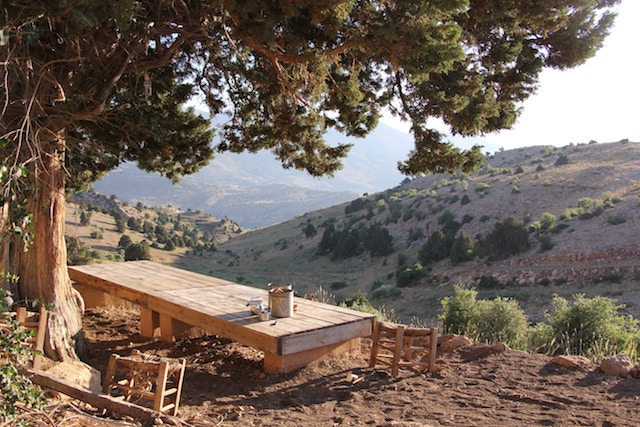 Ready to travel Lebanon? Here are the activities and sites that Elizabeth Yuko recommends for your trip.
Tell us about yourself! What do you do when you're not traveling the world? Where do you live? What made you decide to go to your most recent destination?
My name is Elizabeth Yuko, and I am a bioethicist and writer specializing in reproductive and sexual health ethics. I am originally from Cleveland, lived in Dublin, Ireland for almost eight years, and currently live in Queens, New York. My latest extracurricular project is a show that combines teaching bioethics through comedic lectures, using The Golden Girls as case studies.
Outside of bioethics, writing, and comedy, I sing with the Oratorio Society of New York and love cooking and eating, which is particularly enjoyable in Queens, which is the most ethnically diverse urban area in the world.
My most recent international destination was a trip to Brussels last year to review research proposals for the European Commission. It was mostly work, but I did have a chance to explore Ghent and visit friends in Eindhoven. The most recent trip that was truly a vacation was to Lebanon in the summer of 2012.
How long did you go for? How did you spend your time?
I was in Lebanon for nine days. My dear friend Minna was engaged (and is now married) to a man from Beirut (Phil), and I went there with my friend Claire for their engagement party and a visit; it was actually the first time I had met Phil.
He immediately felt like a long-lost brother, and along with his family, made me feel incredibly welcome. The trip was a wonderful whirlwind of exploring ancient cities, lounging on beaches, experiencing Beirut nightlife, visiting wineries, and eating some of the best food I've ever tasted.
What were your most memorable experiences? What were the biggest disappointments?
One morning, Claire and I joined Phil's father Riad for a 5 AM walk through the mountains just outside of Beirut. The landscape was a gorgeous combination of red-dirt mountain trails, forests and orchards, and amazing historical structures and villages. Riad told us about life in the area during the war and what it was like growing up there. It was just such an immersive, interesting experience, and I think of it often.
Aware of my love of food, Riad also arranged to have me visit the kitchens of a few local bakeries and restaurants so I could see how all my new favorite dishes were prepared. Leaving the country with new cooking techniques, recipes, and ingredients was the best souvenir possible.
Travel Lebanon: The Real Deal with Elizabeth Yuko.
Two other memorable experiences were a night that we all spent in a lighthouse that has been converted into a hotel (Al Fanar in Tyre), and one particular night out in Beirut where I got to enjoy spending time with some of my favorite people.
I truly had no idea what to expect before traveling to Lebanon, so I didn't really have any major disappointments. The creative Lebanese style of driving did take some getting used to, and of course, it was sad seeing the parts of Beirut and the rest of the country still recovering from war, but overall, I was pleasantly surprised. Also, do not be alarmed if you see heavily-armed police and/or army personnel everywhere – you get used to it fairly quickly.
What do you wish you knew before you went?
I wish I would have brought a bigger suitcase! Between a few trips to various markets, and one large haul from a grocery store, I was a little short on room. Also, even though English is widely spoken in Lebanon, I wish I would have brushed up on a bit of French before the trip.
Any favorite restaurants/hotels/hostels/sites you'd like to recommend? Tell us what made them great!
Beirut is the site of the largest post-war reconstruction anywhere in the world, after Berlin. It is a fascinating mix of new, old, and parts that are still very much in transition. While there are certainly areas downtown that are worth visiting, it is not a traditionally "walkable" city, like Istanbul or Paris.
It really helped having access to a car. Beirut – particularly the area of Hamra – really comes alive at night and has no shortage of interesting bars and restaurants, many spilling out into the sidewalks. Dany's Pub is a great example of that with plenty of indoor and outdoor seating, a friendly owner and staff, and flowing drinks (tip: try a Mexican Almaza).
I've already mentioned El Fanar – the lighthouse-turned-hotel in Tyre; it is one of the most beautiful and unique places I have ever stayed, and they had a delicious breakfast. There is a clean, sandy beach near the hotel with water clear enough to sift through the rocks at the bottom for fragments of pottery. The old town of Tyre is also worth exploring.
Travel Lebanon: The Real Deal with Elizabeth Yuko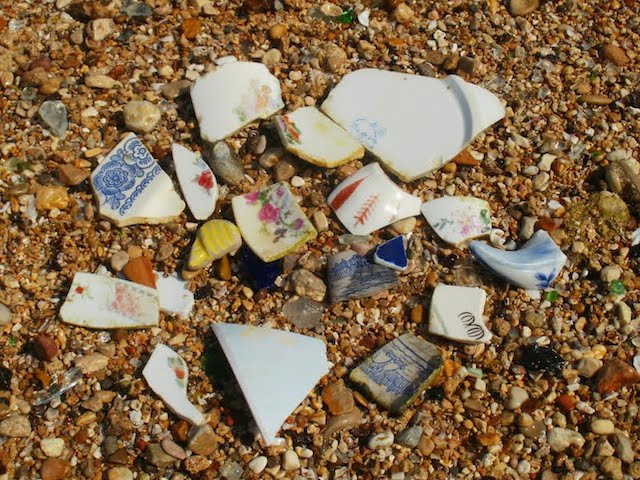 Find time to visit Byblos – there is a beautiful ancient city to explore, along with ruins from various civilizations continuously inhabited since Neolithic times, which is now a UNESCO World Heritage Site. Sidon is definitely worth a stop – it has gorgeous views, a bustling old souk (market), and the Debbaneh Museum, which is housed in an 18th century palace.
Lebanon is also home to its own wine country. Find a designated driver and spend a relaxing day tasting your way through the countryside. Two highlights are Khoury Winery, a friendly family operation located in a breathtaking valley, and Château Ksara, a 158-year-old winery founded by French Jesuits, which features tours of their underground wine caves.
I also cannot recommend the food highly enough. Use sumac as a table spice, become addicted to minty lemonade, start your day with bread and labheh, and if someone offers you some sort of vinegary green stew, for the love of God, eat it! Basically, try everything you can.
Is there anything that women specifically should know before they travel to your destination?
Bring a scarf in case you are in an area that requires women to cover their heads and/or shoulders. Other than that, there was nothing else particular to traveling in Lebanon as a woman that I have not experienced elsewhere. Just use common sense and be aware of your surroundings – but that is certainly applicable to men, too.
Travel Lebanon: The Real Deal with Elizabeth Yuko
Related Reading
Have you traveled to Lebanon? How was your trip? Email us at [email protected] for information about sharing your experience and advice with the Pink Pangea community. We can't wait to hear from you.
Travel Lebanon: The Real Deal with Elizabeth Yuko photo credits: Elizabeth Yuko and Unsplash.