Table for One: 6 Tips for Dining Solo
Table for One: 6 Tips for Dining Solo
It can be uncomfortable, embarrassing, and awkward. I, like so many of you, live in a culture where the act of eating alone in public is seen as unconventional. However, given the opportunity, learning to eat alone while travelling is an experience I recommend to anyone who is daring enough to learn about themselves in a raw and beautiful way.
I was on day 14 of a 20-day solo backpacking trek, and the insecurity of eating alone travelled with me through enchanting Italy. With the sun beaming mid afternoon on a fall day, it was warmer than I had expected. It had been years since my last visit to Florence, and somehow, it felt like the city was opening its arms and embracing me in a giant welcome home hug.
I was not going to let my insecurity of eating alone ruin my trip nor my appetite.
First stop: a local café for a much needed cappuccino and delicate cannoli. I say delicate because if it sounds small and light, I don't feel as guilty for the amount of creamy filling that was oozing out of the pastry shell. Needless to say, it was a delicious, 'welcome to Florence' moment, and also a prelude to the food I'd eat over the next six days.
When I think of Italy, I think of, among many things, full body wine and truly delicious, flavourful food made with the freshest ingredients. And, I was not going to let my insecurity of eating alone ruin my trip nor my appetite. Even though it did get the better of me at times, I persevered. I took a bite into my cannoli, and embraced the idea of being okay with eating alone.
Here are my tips for coming to terms with dining solo:
1. Realize that it's hard.
If you're not accustomed to eating alone, it can take time to get into the groove. Case in point, my cannoli experience at the corner-side café. I felt so out of my element and uncomfortable with eating alone, that I inhaled my cannoli while averting eye contact. I convinced myself that even the Italian women behind the counter were secretly talking about me and how I wasn't with anyone.
Our generation today is accustomed to being busy with distractions. The hard part is slowing down and taking the time to be present–in the moment, in how you feel, and in your surroundings. This was the hardest part for me.
2. Realize you're in the best company there is.
I came to a revelation one morning over a very expensive 'American breakfast' of bacon and eggs at a swanky Italian hotel that there is no one else I could spend 24 hours of every day with. When I spend a significant amount of time with others, I eventually need a breather or some downtime. But, I've never thought, "I need a break from myself." I learned to appreciate my value and to be happy that I have time to myself, with myself. Once I became content with spending time alone, eating solo was a peaceful time for reflection.
3. Realize that no one actually cares that you're eating alone.
People stared a lot. I'd like to think they were struck by my exotic looks and couldn't contain themselves, but later, I realized that everyone stared at everyone. And, reality-check, no one cared that I was eating alone.
You may be wondering, how did I transition from being insecure and paranoid to content and confident? Start small, my friends. Baby steps.
4. Bring something to read.
I started to think of eating alone as similar to an actor preparing for a monologue; they have their scripts, and I have my book. I, too, was preparing for something: to confidently eat alone and eventually ditch my book (if I wanted). Having something to read helped calm my insecurities, and helped me finish a really good book.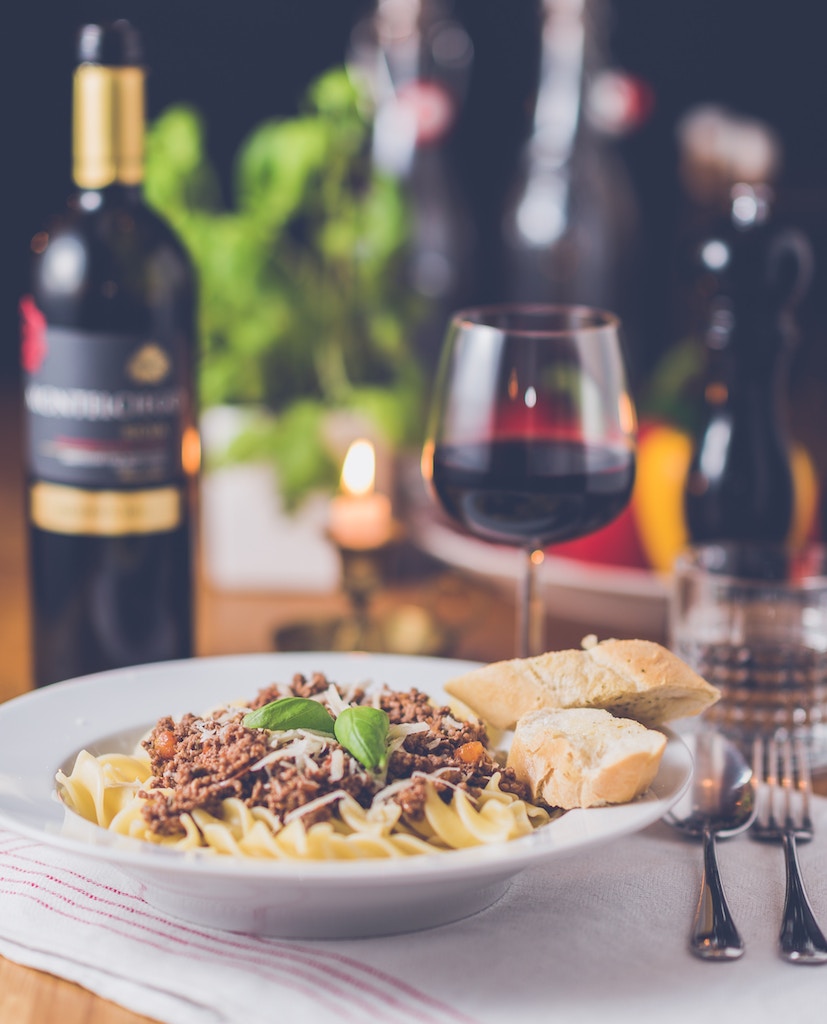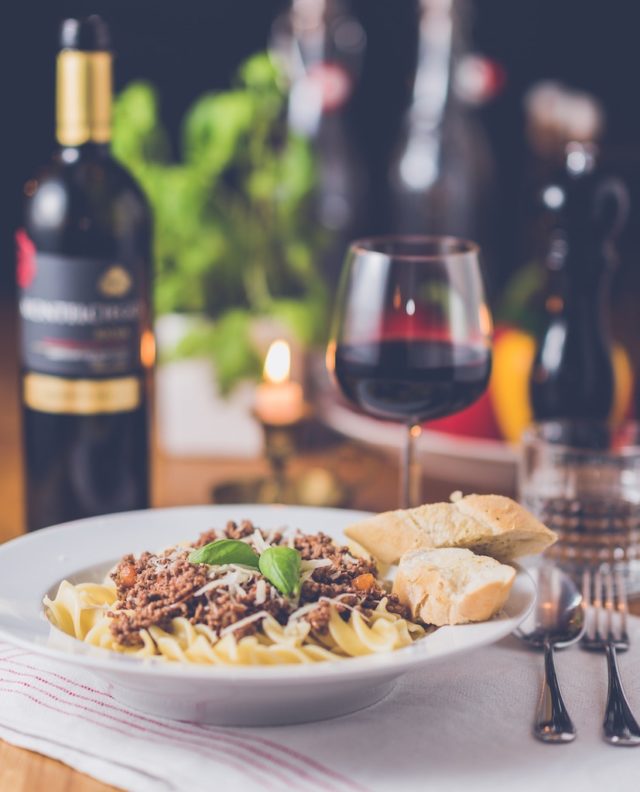 Table for One: 6 Tips for Dining Solo
5. Bring something to write in.
I always carried a notebook and pen with me. Why? What if I was inspired by something that I saw or felt? How else would I remember what I was feeling in that exact moment? As the saying goes, "failing to prepare is preparing to fail." And if you don't feel a sting of inspiration, well, write something down, anything. Trust me, no one will know the difference.
6. Change your scenery and start sitting near people.
I thought of every day as a fresh start, and constantly changed the places I'd go and the paths I'd take to get there. It was fall in Florence and the weather was gorgeous–especially considering that when I'd left Toronto weeks earlier, there was wet snow on the ground. I sat outside a lot, but when I was inside, I sat near windows and near people.
One day, I sat beside two older English women at a restaurant (the waiter told me to seat myself). They were quite feisty and sarcastic, and their conversation was definitely not what I expected from women their age. Hearing their conversation became comforting background noise, and it was nice to be around people, even if I was not directly with them.
So, after many deliciously rich Italian dishes, what did I learn from the experience? I learned to be content with being alone. I became content with eating alone. In Italy, I fell back in love with myself–the person I am and the person I want to be.