Wild Hearted with Blogger Fiona Smith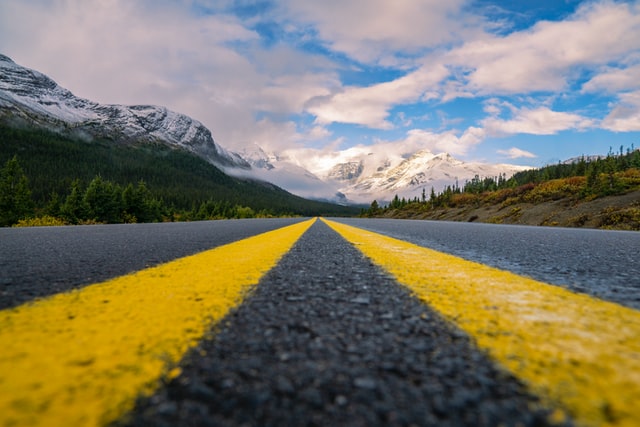 Fiona Smith shares what compelled her to launch Wild Hearted and how she hopes it will make the world a better place.
Tell us about yourself! What do you do when you're not traveling the world? Where are you from? Where do you currently live?
When I'm not traveling, by day I work in public relations as an account executive and freelancer in independent film. By night, you will usually find me singing and accompanying myself on the guitar (I have taken voice lessons since middle school, joined chamber choirs and a capella, and I can't seem to get enough). I'm from the New York City area and currently reside here. I spent time as a student at Georgetown University in Washington, D.C., and I really miss it there – the city itself is so manageable, livable, and spacious.
What first inspired you to start your blog? Since then, which destinations have you covered?
Like New York City, Washington is a great jumping off point for road trips and because it's a transportation hub, traveling of any kind is convenient. I first was inspired while I was in school. My friends and I adventured on many day trips to gorgeous spots in West Virginia, Virginia, Maryland, a road trip down south, etc., so I became inspired to share my photos and experiences. In college I studied English Literature (with a concentration in creative writing) and Theatre & Performance Studies, so after graduating I created my blog, Wild Hearted, as I was compelled to practice my writing.
Since then, roughly 1.5 years ago, I have covered Rhode Island in various seasons, multiple areas in New York, including New York City, soon-to-be Vermont, as well as Connecticut, New Jersey, Washington D.C., West Virginia, Florence, Paris, Côte d'Azur, and Avignon.
What is the main purpose of your blog? Is there a message that you're trying to convey to your readers?
The main purpose of my blog is twofold: to share my photographs of places I've been and loved whether it be a travel destination, restaurant, or even an organic skincare product. In doing so, my goal is to inspire others (and myself) to live sustainably, respect Mother Earth, and be kind.
What gets you into the writing mode?
Music never fails to motivate me to write. Moreover, I am inspired by nature and my conversations with others. Something as simple as a walk down the street will help me concentrate on writing. I find that moving also can pull me out of writer's block.
What are some exciting partnerships, connections, or opportunities that have come out of your blog?
This particular connection actually came from my job, but it has made me excited as I anticipate posting it to my blog. One of our clients is an eco-friendly hotel. I enjoyed a stay at Winvian Farm last year and blogged about it, and I am headed back in early December and am going to write an article on the lengths they went to when building to avoid felling trees and creating unnecessary harm to the land.
Is your blog a business? If so, what are some of the ways that you monetize it?
I monetize my blog by using Google Ads. It is not yet a business, but that is a point I am working toward. In the future, I would like to see my blog supporting itself completely.
What advice would you give to other women who are interested in launching a travel blog?
Just go for it! Express yourself and enjoy the design process. Follow your instincts and don't judge yourself too harshly.
Photo for Wild Hearted with Blogger Fiona Smith by Unsplash.