Vanishing Balloons with Blogger Megan Marrs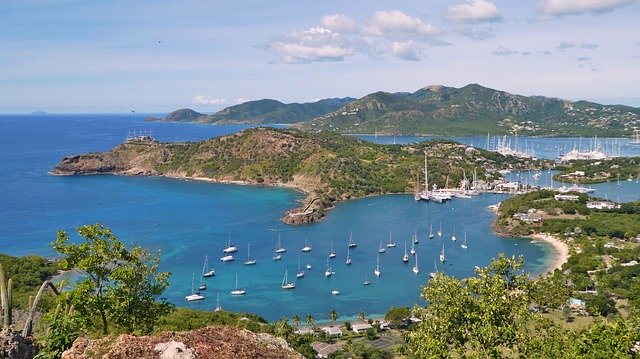 Megan Marrs of Vanishing Balloons shares why she loves solo traveling, doesn't put ads on her blog, and more!
Tell us about yourself! What do you do when you're not traveling the world? Where are you from? Where do you currently live?
I work professionally as a content marketing specialist, which means when I'm not blogging about my travels, I'm blogging about online marketing and app marketing strategies.
I'm originally from Boston, Massachusetts, and that's where I still live today. It's a pretty good jumping pad for exploring the rest of the world as well!
What first inspired you to start your blog? Since then, which destinations have you covered?
My travel blog is Vanishing Balloons. Originally it started as a personal blog for me to simply document all of my travel adventures so that I could remember them years later (I've found it pretty difficult to remember the specifics of my trips without writing things down or taking photographs).
I've had tons of fun writing up my stories and uploading favorite photos of my travels. I've visited spots all over Europe (Germany, Spain, Portugal, France, Italy, England, Ireland, Bosnia-Herzegovina, Croatia) and, more recently, Asia too (Korea and Japan).
What is the main purpose of your blog? Is there a message that you're trying to convey to your readers?
I am inspired to write for personal reasons – I love to travel and want to always remember the amazing things I experience while traveling. However, I know that traveling can be frightening for a lot of people. Several years ago I went on my first big solo trip. I backpacked around Europe for three months alone. As a female traveling alone, I had plenty of friends and family who didn't like the idea. I was a little concerned about safety, but mostly I was worried I'd be lonely.
Not only was my solo trip tons of fun, but I also met tons of great new people and had unique conversations and experiences I wouldn't have had if I was with a group. More than just that, my travels also gave me a new sense of confidence that stayed with me after I returned home.
I think traveling is so good for the human heart and is such a moving experience, I really want to help encourage others who are hesitant to travel. I'm now trying to write more general "why traveling rocks" posts and fun content encouraging travel in hopes of inspiring others to travel and broaden their horizons.
What gets you into the writing mode?
I think I do my best writing right when I've returned to home base and when travel moments are still fresh in my mind – that's why I always bring some kind of portable laptop with me on my travels, or at least make sure I'm near an internet cafe.
What are some exciting partnerships, connections, or opportunities that have come out of your blog?
Not much yet, as I'm still finding my perfect audience, but I don't doubt some opportunities will arrive in the future.
Is your blog a business? If so, what are some of the ways that you monetize it?
I've been experimenting a little bit with ads, but I ended up removing them. I didn't want to jeopardize my readers' experience unless it was going to be bringing in considerable revenue, which it wasn't.
What advice would you give to other women who are interested in launching a travel blog?
There are many great travel blogs out there, so find your niche. Maybe you travel and volunteer everywhere you go, maybe you always bring your dog with you, maybe you travel with your children. Find what makes you unique and focus on that!
Photo for Vanishing Balloons with Blogger Megan Marrs by Pixabay.