Moore Travel Blog with Blogger Lori Moore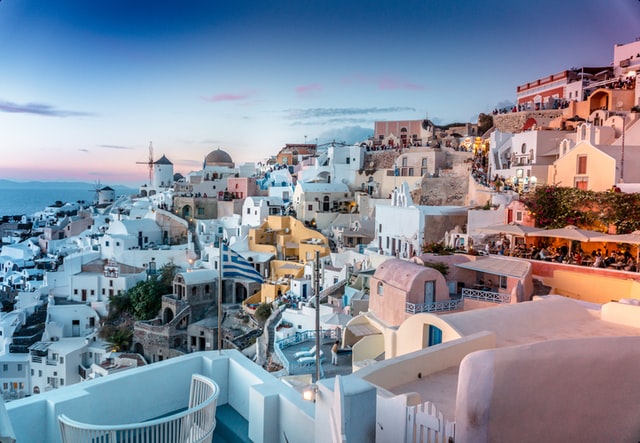 Author and avid traveler Lori Moore shares why she recently started a blog and what she hopes to achieve through it.
Tell us about yourself! What do you do when you're not traveling the world? Where are you from? Where do you currently live?
Hi, I'm Lori and I live in Louisville, Kentucky. I'm an adjunct business professor and the author of five books.
What first inspired you to start your blog? Since then, which destinations have you covered?
When I post things on Twitter, they're usually about my travels. I also just wrote a book about my travels, Oh Ship! Tales of a Cruising Chick and Other Travel Adventures. Several of my followers suggested that I write travel articles or blog, so I did.
So far in my travels, I have visited all 50 states in the USA as well as 55-57 other countries. As a brand new blogger, I have covered Rome and Moorea in my blog.
What is the main purpose of your blog? Is there a message that you're trying to convey to your readers?
The message that I want to convey to my readers is that there's a whole world out there to see and we should experience as much of it as possible. My friend gave me this advice: "Don't put off traveling. You should travel and see things now because you never know what could happen tomorrow and you might not be able to do it."
What gets you into the writing mode?
Oh, you're going to laugh, but I like to put on my fuzzy robe when I write. It makes me feel comfortable and calm. Also, when I look at photos from my travels, it inspires me to write about them.
What are some exciting partnerships, connections, or opportunities that have come out of your blog?
My blog is brand new, so I will see what will happen.
Is your blog a business? If so, what are some of the ways that you monetize it?
I researched several articles about monetizing a blog, so I have put Amazon Affiliate links on the page where readers can purchase my books and I also put a Google AdSense link on my blog page. My blog page is part of my website.
What advice would you give to other women who are interested in launching a travel blog?
Just do it! No, seriously, if you feel inspired to share travel stories, news, tips, or advice, then you should consider travel blogging. Research the things that make for a good blog, like topics, photos, engagement, etc. and if desired, how to monetize it and which or how many monetizing methods you want to use, and then do it!
Photo for Moore Travel Blog with Blogger Lori Moore by Unsplash.