A Conversation with Blogger Jennifer Huber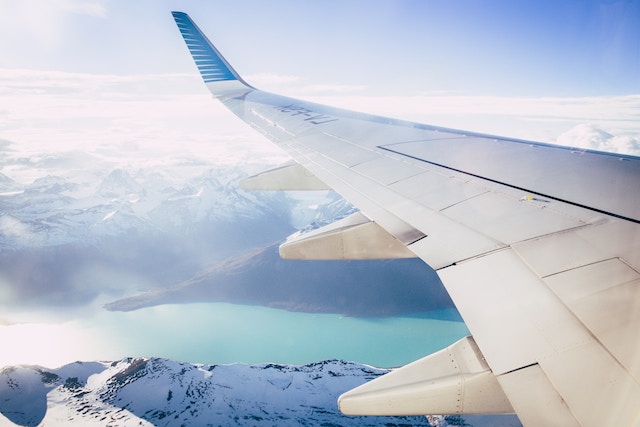 Have you thought abut traveling solo? We spoke with Jennifer Huber about her experience traveling the world and blogging about it. Here's a glimpse into our conversation.
Tell us about yourself! What do you do when you're not traveling the world? Where are you from? Where do you currently live?
I'm originally from Buffalo, New York, and a hiking trail led me to a career path in tourism. I've worked in tourism for more than 20 years, including 10 years with a park management company in Yellowstone, Death Valley and Everglades National Park. I currently live in North Port, which is in Southwest Florida, south of Sarasota. When I'm not working, I enjoy outdoor adventures, cultural immersions and just about anything edible.
What first inspired you to start your blog? Since then, which destinations have you covered?
I'm your average 45-year-old woman living solo. It wasn't always that way but as life takes its twists and turns, I've found myself navigating this world alone. Rather than waiting for Mr. Right or finding a travel buddy to coordinate vacation schedules with, I've decided rather than giving up what I love – the adventure of travel – to embrace traveling solo.
I founded Solo Travel Girl in 2009 because I found myself traveling alone, not lonely. Specifically, when I travel solo, I'm constantly asked, "You're traveling alone? Aren't you lonely?" I simply reply with a smile and, "I'm traveling alone, not lonely."
I launched a general lifestyle blog in 2005 and was writing more and more about travel which is why I launched Solo Travel Girl. Writing about personal experiences is meant to inspire and empower other travelers to shed their fears and travel solo.
I also had a pivotal, life-changing moment in 2008 when my former husband suddenly passed away at the age of 43. Although we had been divorced for a few years, we had remained friends and I took his death hard and stepped back to evaluate the quality of my life, vowing from that point to enjoy every minute of it.
When you do succeed, pay it forward to another blogger because a rising tide lifts all of the boats.
I admit to still having uncomfortable butterflies when dining alone in a chichi restaurant or participating in an activity geared toward couples or families but I shrug off my insecurities and indulge in the moment of discovery and adventure.
Destinations I've covered range from Kabul, Afghanistan (from a trip I took there in 2006 with Global Exchange) to eating bugs in Bangkok, Thailand to Portugal's Douro River (which I visited during my first ever cruise in July with Viking River Cruises) to my Florida backyard.
I'm comfortable traveling solo but also embrace the opportunity to travel with others and share the experience. I also enjoy learning about other people and sharing their stories.
What is the main purpose of your blog? Is there a message that you're trying to convey to your readers?
The purpose of my blog began with selfish motives – I began blogging in order to share my experiences with family and friends around the world and to prove to myself that it's okay and socially acceptable to travel alone, not lonely. Soon after, I began receiving emails from other women who were gearing up for their first solo trips or were seeking advice on traveling solo and were doing so because they were inspired by my travels.
I quickly realized I had a voice and that others were listening. I realized I had a responsibility as a blogger to be truthful and authentic to myself and my readers through my blog and social media channels.
What gets you into the writing mode?
Creating deadlines, a list of story ideas and sitting in a conducive work environment with minimal distractions get me into the writing mode. I'll be honest, having a full-time job that sometimes requires 50+ hours a week and then taking care of my blog can be tiring but it is rewarding. There have been periods when I've neglected my blog and only posted once a week rather than multiple posts. Unfortunately, I'm a perfectionist, and a friend with decades of journalism experience recently gave me some advice. He said, "Never miss a deadline, even if the article is shit. Just file it and move on. Everything cannot be perfect."
I'm training myself to learn from his advice. Finding time to blog has been about finding a balance, and remembering that working hard allows me to play harder.
What are some exciting partnerships, connections, or opportunities that have come out of your blog?
I've collaborated with non-traditional travel brands such as a toilet paper brand (Hey! Everyone has to go, right?) and home plumbing company as well as travel brands. Blogging and my social media presence has opened the doors to the world. I've been invited on media trips to destinations, such as Thailand, France and the Dominican Republic and most recently, I was a guest of Viking River Cruises. Through networking with other bloggers and writers as well as public relations pros, I've been a source for stories both in print/digital publications, on the radio and on TV, which helps build my Solo Travel Girl brand.
I've also been able to use my blog as a platform to educate readers about issues I care about. For instance, I joined Clean the World on a soap distribution trip to Guatemala. Clean the World recycles used hotel soap and shampoo and gives them to people in need. Through my blog and social media channels, I helped raise awareness about the importance of educating others about hygiene in developing countries.
Is your blog a business? If so, what are some of the ways that you monetize it?
My blog is a business, however, I have not taken the leap to make it my sole income and honestly, I have not taken the time to monetize it the way it should be. In addition to Google Adsense, I work with brands for sponsored posts and have affiliates with companies, such as Amazon, iTunes and travel-based companies. I will occasionally work with a brand on sponsored Twitter posts and freelance write for publications, which also helps build my Solo Travel Girl brand.
What advice would you give to other women who are interested in launching a travel blog?
Carefully think about whether you have the time to not only blog but market your blog, whether it's through social media or traditional methods. This also includes creating an editorial calendar, which can be fluid. You should be disciplined and post on a regular basis and don't forget to add photos and/or videos. Blog for yourself. Understand your value and take opportunities that fit you and your brand.
Be kind to other bloggers and don't get caught up in envying opportunities or success of other bloggers. With hard work and quality content, you will succeed. And when you do succeed, pay it forward to another blogger because a rising tide lifts all of the boats.
Photo A Conversation with Blogger Jennifer Huber by unsplash.