Tacogirl with Blogger Laurie Norton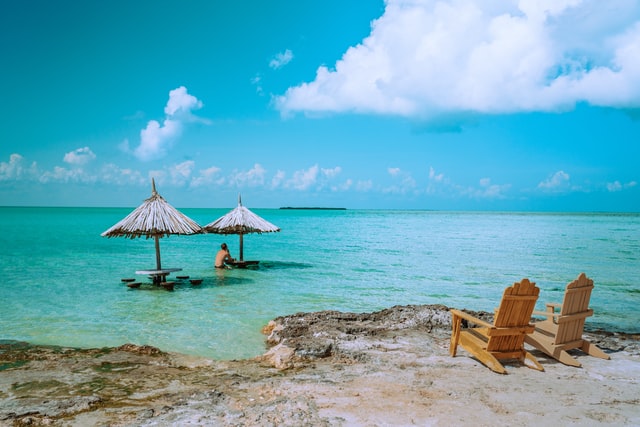 Laurie Norton shares her experiences moving to Belize and launching Tacogirl, and the great publicity she's received because of it.
Tell us about yourself! What do you do when you're not traveling the world? Where are you from? Where do you currently live?
I enjoy hanging out at the beach with friends, going on catamaran adventures and riding in golf carts – our main transportation on the island. I am active in community work and volunteer doing media and communications with the San Pedro Belize Red Cross.
Born in Quebec, Canada, I knew from a young age I was always destined to escape winter one day. I moved to the tropical island of Ambergris Caye, Belize from downtown Toronto, Ontario in January 2006.
What first inspired you to start your blog? Since then, which destinations have you covered?
I missed writing so I decided to start a blog for personal reasons and to help friends and family back home keep up with my new life. There were very few bloggers in Belize at the time so my blog, Tacogirl became an instant success among those who had traveled here and wanted to see more. In addition to blogging Belize, I have also covered close by areas of Mexico and Honduras on my blog.
What is the main purpose of your blog? Is there a message that you're trying to convey to your readers?
The main purpose of my blog is to be informational, visually appealing and fun. I want to provide readers with a useful Belize experience. I try to convey all sides of what it is really like in Belize.
What gets you into the writing mode?
If I am at home, iced coffee and good music get me in the writing mode. When I am out and about, the people, tropical views and experiences (sometimes crazy) in daily life inspire me to write.
What are some exciting partnerships, connections, or opportunities that have come out of your blog?
Since starting my blog, I have been published in Islands Magazine three times, in two guide books, and in the Belize News Exchange Magazine three times. I have been called upon by the Belize Tourism board to be a judge for their annual Tourism Awards and to be a panelist at their first ever Digital Marketing Seminar.
You can read more here about my experiences with being published, the business end of how I approach blogging and reader feedback. I have also made some great connections with bloggers in country and worldwide.
Is your blog a business? If so, what are some of the ways that you monetize it?
My blog is a business and I generate income through referral fees, affiliate programs and advertising.
What advice would you give to other women who are interested in launching a travel blog?
Find your passion. Blogging is not easy and the market is very saturate. So it is important to find your niche and really love what you do to be a success on any level.
Photo for Tacogirl with Blogger Laurie Norton by Unsplash.