Splash City: The 7 Best Beaches in Portugal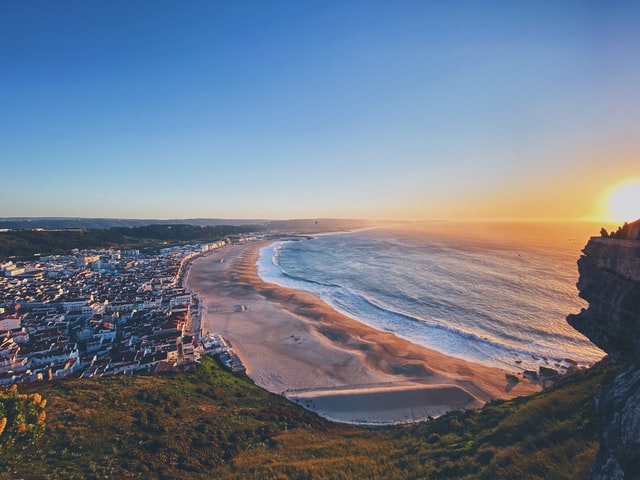 When you're in Europe, you've got a lot of beaches to work with: Monte Carlo, Ibiza, the entire of country of Greece…which is exactly why all of Portugal's beaches are in really great company. But even though Portugal has gorgeous neighbors, it's definitely a shining jewel on the continent and worth an extended stay.
With amber-colored cliffs, soft sand beaches, and crystal clear, cool water, Portugal's hot spots see thousands of visitors a year, and depending on your destination, can be full of party, or be a haven for naturalists. So grab your beach towel and your shoes, because the waves are waiting.
Splash City: The 7 Best Beaches in Portugal
1. Aviero
Known as Portugal's Venice, Aviero sports the cool canals and beaches that are usually reserved for Italy's Floating City. Always full of surfers and windsurfers, Aviero's a one-stop city is full of charm—and a beautiful cathedral—that's as great to chill out on the beach as it is to take a ride along the canals in a gondola.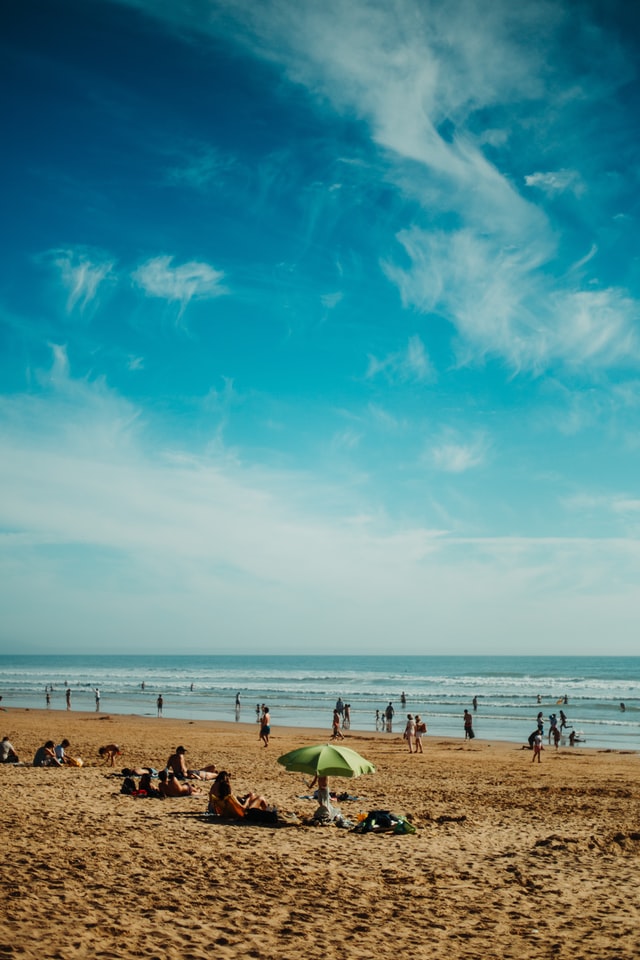 2. Praia Dona Ana
With the high winds on Praia Dona Ana, this beach has gnarly waves and is a definite spot for surfers. Getting to the pretty parts requires a couple steps and there's no beach scene like many of the seasides with cafes and restaurants, but it's the natural beauty you come for when you go to Praia Dona Ana, and it's best if you come early. Head for the caves or come around sunrise to catch the fog—it makes for an incredible start to the day.
3. Praia de Marinha
You don't get to be on the list of most beautiful beaches in the world by being just a regular run of the mill sand-and-surf kind of place—you've got to have a moniker like "Golden Beach." With tall, jewel-toned cliffs jutting out of clear, blue waters, it's easy to see why this beach is a favorite. Take a boat ride, scuba dive to explore the caves and canyons, or park it in the soft sand and take a break. But word to the wise: being one of the most beautiful beaches means there's a lot of foot traffic, so for the best spot, get there early to lay claim to your spot!
4. Olhos de Agua
Want to see the catch of the day come out of the water before it comes out of the kitchen and onto your table? It's possible in Olhos, where this small fishing village and beach boasts an incredibly authentic experience. Explore the rock cliffs with a pre-sunbathing hike or get down in the rock pools and check out the native wildlife—either way you're going to want to snap pics of the colorful sea life and load straight to Instagram.
5. Albufeira
Neat the southernmost part of Portugal in the Faro District, Albufeira's beaches are best known for their laid-back feel. Once a Moorish fishing village, the Old Town area of Albufeira still holds that antique feel, and the beach is equally as charming. The two beaches to hit up while you are there are the Fisherman's Beach (accessible without steps, with restaurants and cafes overlooking the water) and Albufeira Beach (which requires a little maneuvering through the city's tunnel and down some steps, but boasts even more cafes, bars, and restaurants). Just don't forget a trip to the Albufeira Marina; it's well known for its boat and fishing trips, and makes a perfect getaway from the crowds and the sand.
6. Meia Praia
This is another great beach in Lagos "Party Town" Portugal, where it's windy and the water is brisk all year round, but it's great for sunbathing. With lots of wooden walkways to lead you to the best sand spot and cafes for lunch all around, Meia Praia is great for taking a breather from your party nights for some light napping and chilling out in the afternoon. Take a hint from the locals though and buy a windscreen before heading out—you'll thank me later!
7. Azores Island
Technically the Azores are a collection of nine different islands (see what I did there?) but they are nine divine places to catch some sun, and bonus, they are off the beaten path. Just a two-hour flight from the capital city, these islands boast some of the best hiking and diving in the Atlantic. If quiet, secluded, and somewhat out of the way is what you're looking for, the Azores is your destination; it's also great for surfing too!
Whether you've got a week or a month, check out all the Portuguese coast has to offer—by hopping around, riding the waves, and just making a splash in the fishing villages and all of the cities!
Photos for Splash City: The 7 Best Beaches in Portugal by Unsplash.