A Road Trip through Portugal: A Conversation with Joana Costa Marques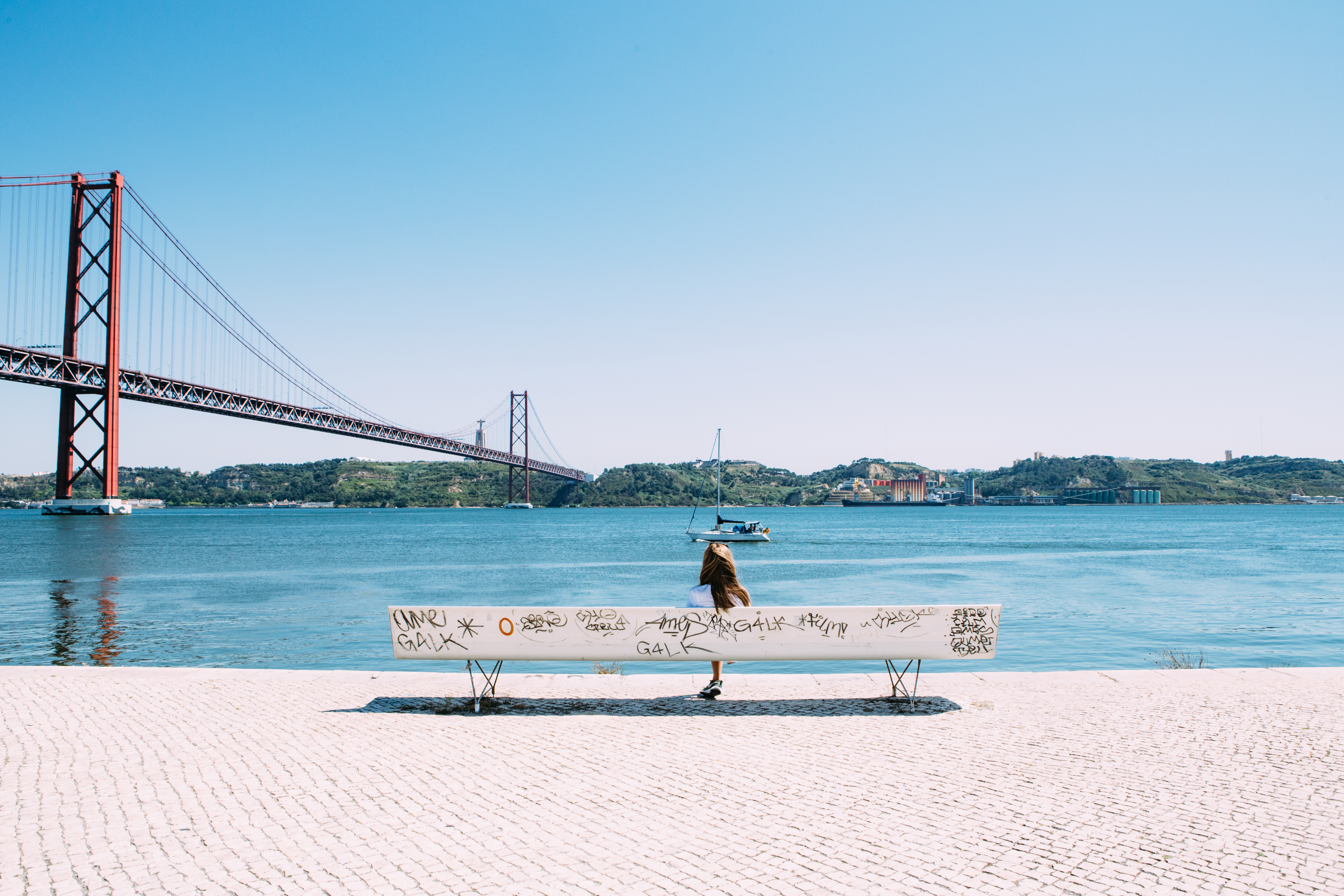 This month, we're interviewing women from all over the world and asking them about their experiences traveling to Portugal. We had the privilege of speaking with Joana Costa Marques about her experience traveling through Portugal. Here's a glimpse into our conversation.
Tell us about yourself! What do you do when you're not traveling the world? Where do you live? What inspired you to go to Portugal?
I was born in Lisbon, Portugal and moved to Miami when I was eight years old. Travel has always been a huge part of my life. I have been lucky enough to travel to incredible destinations including Dubai, Switzerland, Peru, Italy, Costa Rica and Mexico. I am currently a communications professional with Newlink, an award-winning, international consulting firm in Miami. I am lucky enough to be able to travel for work within the company's tourism area of expertise, collaborating with hotels and destinations throughout Mexico and the Caribbean. Even though I have the opportunity to constantly travel for work and leisure, there is no place like home. I decided to go back to Portugal for my grandmother's birthday and to see my family.
How long did you go for? How did you spend your time?
When I was in Portugal for Christmas, my grandmother had told me that she had always wanted to visit the Alqueva Dam but never had the chance. When I visited her for her birthday, I planned a surprise three-day road trip through Beja, Évora and Alqueva for my grandparents, my cousin and I. During our journey, we visited several restaurants, cathedrals, museums and historic sites. The remaining six days, I spent in Lisbon, the capital of Portugal. Throughout my stay, I mostly enjoyed some of the best food I have ever had. Portugal has incredible cuisine and it's a shame that the U.S. doesn't have that many Portuguese restaurants.
What were your most memorable experiences? What were the biggest disappointments?
I would have to say that the most memorable experience was being in the Alqueva Dam and witnessing its incredible beauty. I also really enjoyed the beautiful views while we were driving through the cities. I highly recommend doing a road trip through Portugal so you can get a taste of everything that Portugal has to offer. However, the biggest disappointment was not being able to go for enough time. I realized that to really get a good grasp of each city, you need at least six days (two in each city).
Even though it was very sunny, the weather was chilly so that was disappointing as well!
What do you wish you knew before you went?
Before I went to the towns of Beja, Alqueva and Évora, I wish I had known that the majority of restaurants close at 9 p.m and that they don't have a very active nightlife. I also didn't realize it would have been so cold so I highly recommend going in the summer time and enjoying the beautiful beaches! After I returned from my trip, I found out that Lisbon's Oceanarium was voted the number one in the world. I will definitely have to go back and check it out.
Any favorite restaurants/hotels/hostels/sites you'd like to recommend? Tell us what made them great!
When you visit any city in Portugal, you HAVE to try Pasteis de nata (egg tart pastry–the best spot to try it is in Pasteis de Belem), Amêijoas à Bulhão Pato (clams in white wine), bacalhau (cod) and drink Porto wine. They will literally change your life.
The best restaurants are Portugália Cervejaria, located in Lisbon, where I suggest ordering the Bife de Lombo (served with a fried egg and addicting French fries), O Fialho, located in Évora, where you must try the Medalhões De Porco Com Alecrim E Pure De Maçã and the empanadas.
In terms of sites, I recommend visiting Torre de Belem, Praça do Comércio, Praça do Giraldo and Templo de Diana. For nightlife, the best spot is Urban Beach and the best neighborhood to go out in is Bairro Alto, where you will find a variety of bars. You also definitely have to check out Avenida da Liberdade for some incredible shopping.
Is there anything that women specifically should know before they travel to Portugal?
Portugal is a very safe destination. However, women always need to be aware of their surroundings and try not to walk alone at night. Everyone in Portugal is extremely friendly, helpful and always willing to give you any travel advice!