Location Independence in Portugal: A Conversation with Sandra Sick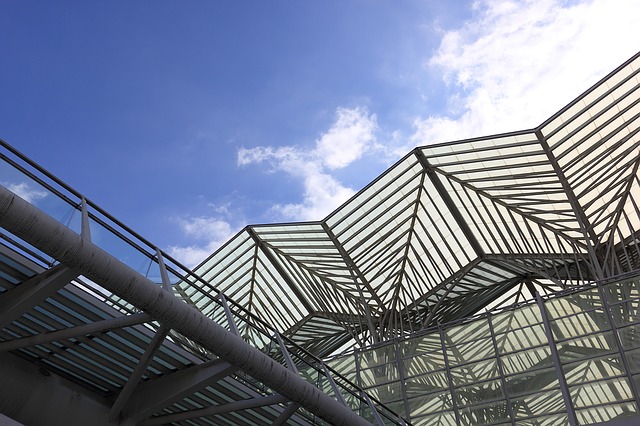 This month, we're interviewing women from all over the world and asking them about their experiences traveling to Portugal. We had the privilege of speaking with Sandra Sick about her experience traveling through Portugal. Here's a glimpse into our conversation.
Tell us about yourself! What do you do when you're not traveling the world? Where do you live? What inspired you to go to Portugal?
I am a marketing consultant focused on startups and technology-based companies. I am based in Los Angeles and have been living in Southern California since I graduated from college. I did take two breaks from SoCal and lived in Prague for two years and just returned from Lisbon, Portugal last year where I lived from 2011-2015.
I moved to Lisbon, Portugal in 2011 with my then partner, who is French, as we had vacation in Lisbon in 2008 and we fell in love with the country, people, and history. When we decided to return to Europe, after living in Los Angeles, Lisbon was at the top of our list and we made it happen in 2011.
How long did you go for? How did you spend your time?
I moved from Los Angeles to Lisbon, Portugal in 2011 to live in this amazing country full-time. As I am a marketing consultant, I can work wherever I can get access to the internet and usually have a list of clients and always add new projects once I start networking. While in Lisbon I was fortunate enough to get involved with an 8-day startup accelerator program that had just launched, and this pushed me right into the middle of the then forming and growing startup community in Lisbon, and all over Portugal. So I worked for my clients and then started getting involved with the startup programs, incubators and 3-month accelerator programs that are now everywhere. Plus I explored Portugal as much as possible and jumped around Europe as much as possible. Lisbon was a very good base to get both to the east coast of the states and around Europe in a reasonable time. Getting back to Los Angeles was a haul!
What were your most memorable experiences? What were the biggest disappointments?
Living in Portugal gave me so many memorable experiences. Really, picking one will be tough but I will pick one from my top 10, specific to Portugal.
In early October of 2013 we headed to the Douro region to explore the wine country. The timing was so perfect to be in the amazing wine region of the Douro. Due to the nature of the Romans' building of this wine area many years ago, many of the vines are on very steep hills and it takes a lot of manpower to actually get to the vines. Trucks are parked on the sides of the windy roads for the wine crushing to take place and get right into the trucks and onto the next step in the process. The temperature was great, we visited many wineries, drank very old port (one from the year I was born!), ate great food and just wandered around the back streets and little villages.
We had one 'champagne' that was recommended to us and we went by to buy some of their products. When we got there, the guard told us that they were closed due to production that weekend. Time is money, and I get it. But in typical Portuguese form, we said we knew what we wanted and they opened the large shop for us so we could buy six bottles of two different 'champagnes'.
We also took the boat tour up and down the Douro River. And we stayed at such a beautiful little house on the back of a property that had hotel rooms in the front and then a number of small hotels. Each morning the hotel brought by freshly baked bread, and there was a community cat that showed up at our door looking for love and attention.
My only disappointment in Portugal was that it was hard to make a good salary, but really, this is on me as I moved to Portugal at a time when the country was in great economical strife.
What do you wish you knew before you went?
I'd say that we did a lot of research and were very well prepared for the move to Portugal. We had been to Portugal for a few weeks, years ago, and had lived in Europe a few times prior. Thanks to the internet, we had a lot of information at our fingertips that helped us prepare. We also took Portuguese lessons before we left the US and this was helpful, but like any language, it takes a lot of time to really learn. A good thing is that in Lisbon, and in many places in Portugal, so many people speak very good English. It does make it hard to then learn the language once you arrive and start taking classes.
I worked with startups and it is common to use English in this setting. I did spend a lot of time learning, reading and working on my Portuguese, but it takes years!
Any favorite restaurants/hotels/hostels/sites you'd like to recommend? Tell us what made them great!
I am a fan of the Portuguese tascas, which is a typical, often more casual restaurant, which you find in older neighborhoods. The food can be very tasty and if yo unlike fish, you can eat like a queen for a very affordable price.
When eating out in Portugal you will find a number of things on the table when you arrive. These include bread, olives, cheese and possibly some meats and spreads. You will pay for what you eat and if you do not want some or all of these things, you can tell the waiter and they will take the items away. The cost for these items are usually VERY affordable.
One of my favorite restaurants, that may now be attracting tourists, is the Fado house and restaurant called Casa Da Severa. They offer small plates as well as full meals in a beautiful setting of a renovated house of a former Fado singer. Service is great but you go there for the Fado music, and most nights they have three different singers that come out through the course of the night and sing with two amazing guitarists. It's such a great place and I have been going since it first opened.
Is there anything that women specifically should know before they travel to Portugal?
Portugal is a very safe place for all people to travel to.
The country is somewhat small but there is so much to do, from the beaches to the mountains, and all the important history in between. There are yoga retreats, tours of factories that make great Portuguese products, important cities with old universities and cathedrals (Coimbra, especially), the historic city of Evora (well worth the visit–do the walking tour) and so much to do and see in Lisbon, Coimbra, Porto, Braga, the Algarve and more.
There are lots of meetups and groups around Portugal for you to meet people, and Internations is a good site to meet business/working people.