Your Guide To An Incredible 36 Hours in Berlin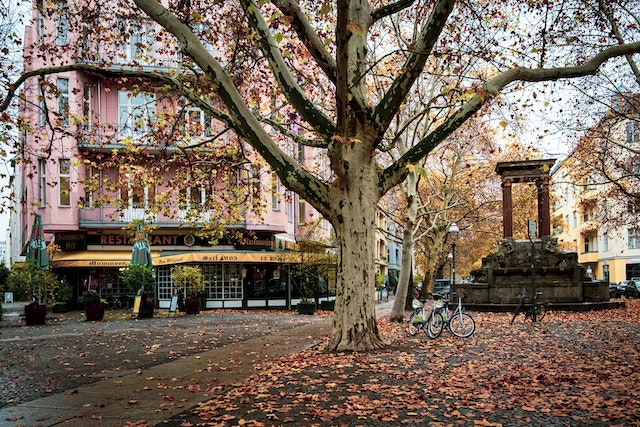 If you're stuck with a long layover somewhere or looking to fill a spare few days in Europe, consider Berlin. Centrally located in Western Europe, you can easily access Berlin by plane, train, and the comprehensive German no-speed-limits Autobahn system. Once inside the city limits, you'll have plenty to occupy the time until you depart for your next destination.
Assuming you arrive on a Saturday, here are the best ways to spend your time before a Sunday evening departure. Most of these activities happen all week long, but there's something special about weekend nights in Berlin.
Your Guide To An Incredible 36 Hours in Berlin
Day 1
Mid-Morning Arrival
When you arrive in Berlin, be sure to square away accommodation so you have somewhere to crash when you finally decide to call it a night. The Mitte area is right in the heart of it all, and gives you quick access to all of the major sights; Prenzlauer Berg is quieter and more residential but has good nightlife nearby; and Kreuzberg-Friedrichshain is more gritty, hip, and artsy. There are plenty of cool Airbnbs, or funky boutique hotels if that's in the budget.
Tip: As soon as you arrive in Berlin, sign up for tickets to access the Reichstag during your trip. I'd recommend booking it for a window of time that will cover sunset, but we'll come back to why in a minute.
Lunch
If there's one food you can't miss in Berlin – and there's never just one – be sure to try some currywurst. A simple street food often scoffed at, there are vendors all over Berlin offering the sausage and fries treat for a few euro. The best by far is Konnopke's Imbiss, under the U-Bahn overpass along Schönhauser Allee. If you're as enamored by this delicious easy meal as I was, consider squeezing in a stop at Deutsches Currywurst Museum – yes, an entire museum dedicated to currywurst.
Afternoon Activities
Head into the city center for the afternoon. Admire the futuristic Berliner Fernsehturm in Alexanderplatz and take a ride up to the viewing platform at 203 meters above the city below.
After, walk to the Museumsinsel (Museum Island) and spend time exploring the Alte Nationalgalerie (National Art Gallery) or ancient relics at the Pergamonmuseum, or just admire the architecture at this UNESCO World Heritage Site for free. This can easily consume the entire afternoon, if you let it! (Let it!)
Dinner
A quick walk west will take you into the Gendarmenmarkt, home to the Deutscher and Französischer Doms – another two magnificent buildings tucked away on a quiet market square. Nearby is Das Meisterstück, which will show you that sausage isn't just a street food snack. Their menu boasts an impressive variety of options (including some vegetarian dishes), and despite the cuckoo clocks that line the walls, it's easy to lose track of time over a few biers.
Late Night
If you came to Berlin for the full experience, heading out dancing after dinner is a necessity. There is no shortage of clubs to choose from. And many line the banks of the river Spree that runs through the center of Berlin. Tresor is a three-story nightclub inside a converted heating plant, and Berghain/Panorama Bar is housed in a former power plant. These discos take advantage of formerly unclaimed industrial space. They also give you a chance to dance until the wee hours with nightly live DJs.
Day 2
Brunch
Whether you stayed out until sunrise (I did!) or turned in early, brunch is requisite. Cafe Rix is housed in a former dance hall (if you haven't quite seen enough of those), or opt for a simple light breakfast with coffee at Distrikt Coffee. The latter is a great jumping off point for your next stop: the Mauerpark Flohmarkt (Flea Market).
Daytime Activities
Mauerpark Flohmarkt straddles the border between the former East and West Berlin, giving you a great chance to explore a less-frequented section of the Berlin Wall in the north part of the city. The flea market itself is a teeming mass of beautiful hand-crafted goods, antiques, and consignment items. Whether you're looking for a specific souvenir or not looking for anything in particular, you'll likely find it here.
In the afternoon, head down to the East Side Gallery. This more popular stretch of the Berlin Wall stretches for 1.3km and is now emblazoned with beautiful murals along nearly the whole length. It's both beautiful and heartbreaking – this wall is all that remains of a dark chapter in German history, but it has been converted to public art in a meaningful way.
Early Dinner
With limited time, catch an early dinner. If you're feeling luxe, Facil is a two-star Michelin restaurant with minimalist decor but massive reputation. You probably can't roll in wearing shorts and a tank top. But, this is the perfect chance to drag that cute top out of the bottom of your bag and dress up just a little.
Before You Leave
Round out your time in Berlin by walking through the Holocaust Memorial, past the Brandenberg Gate, and to the top of the Reichstag for sunset. Each of these sights is worthy of several hours exploration, but with limited time, you can enjoy them in quick succession to get a sense of Berlin's past: from World War I to the Holocaust through World War II and now with Berlin's final rebirth as a modern and hip European capital, each of these sights will leave an indelible mark on your memory before you speed off to the next destination on your list.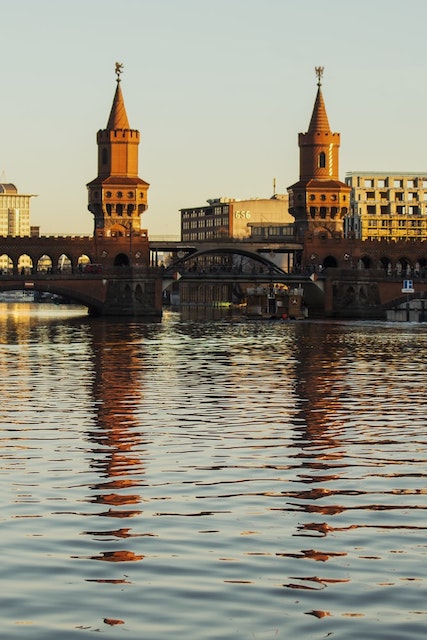 36 Hours in Berlin photo credit: unsplash.com