Treating the Flu and Strengthening My Marriage in Berlin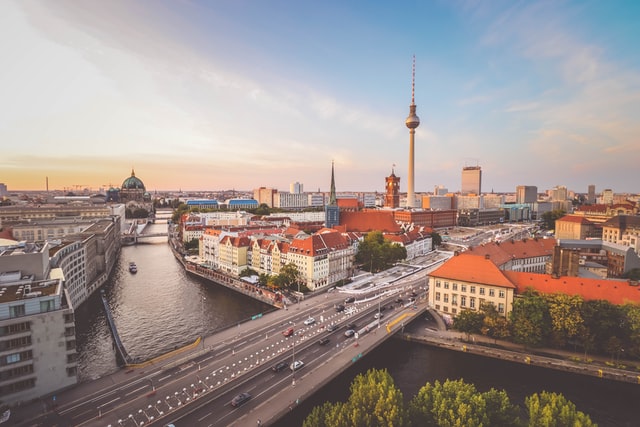 I pack up my husband's sweat-drenched clothes and the soiled linens for the second time today and descend down the stairs of our fourth-story flat. I am once again headed to the laundromat in Kreuzberg, Berlin.
For three days now, this has been my life. I have sat bedside and watched Michael move from sweats to chills, first shaking uncontrollably, then laying still. I've never felt so helpless—and I never thought this would be the way we'd kick off our long-awaited 15 day vacation.
The locals at the laundromat greet me by name. The first-time visitors ask me how to use the coin-operated master laundry machine, which only displays instructions in German. I don't speak German, but apparently I look German—plus, now I'm a pro at this laundry thing. They approach me and ask for help. Wie kann ich das Gerät verwenden? (How do I use the machine?) Muss ich genaue ändern? (Do I need exact change?) Wo ist die Seife? (Where is the soap?)
The first was a soup made of 52 garlic cloves, some yellow onion, and water. The smell was so strong that I was certain our garlic-infused flat could keep away vampires and the flu.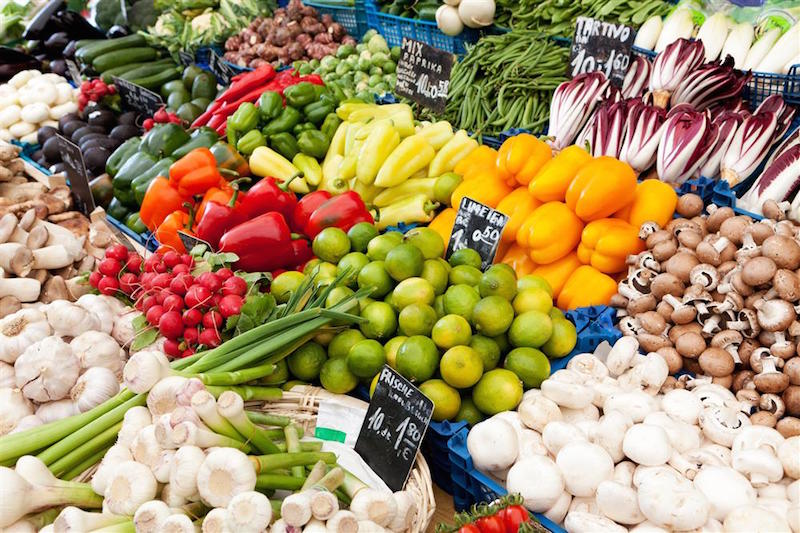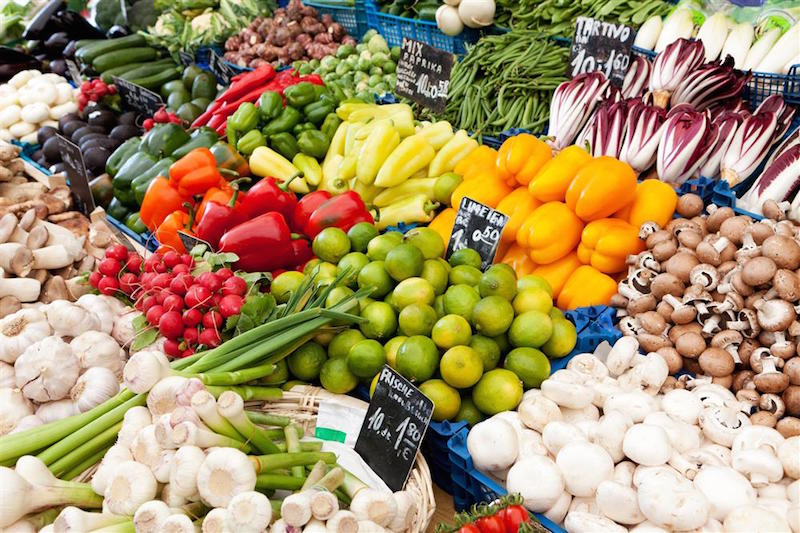 While the linens are soaking, I head down the alley to the local beverage distribution warehouse. Our friends insisted we visit this location for all our beverage needs, as every type of liquid—from juices to alcohol to beer—can be purchased at a deep discount. I walk past the aisles of German beer I long for straight over to the cases of water. Each day I have purchased four two-liter bottles, as this is the only substance Michael's body is not rejecting.
When we boarded our flight in New York City, we both felt fine. We were excited to be getting away for 15 days. We had dreamed of traveling to Berlin for quite some time. Somewhere over the Atlantic, Michael caught a nasty strain of the flu, complete with a severe cough. The first day we let the sickness try and work itself out. By the second day, my husband's temperature had spiked to 101 degrees. That's when I began to get concerned. I reached out to people back in the States on day three to get some advice. My mom told me to put him on an airplane and bring him back. As tempting as that sounded (just so I could get back to familiar ground), there was no way Michael could stand, let alone try and get in a cab and back to the airport. I then reached out to my friend, Khadija, who specializes in homeopathic medicine.
Khadija sent me in search of fresh garlic and ginger. After a quick look online, I learned of a fresh produce, spice, and fabric market not too far from our flat, Maybachufer Market. I've always been a local-market connoisseur, so I set out for a couple hours of adventure. Situated on the bank of the Maybach River, this Turkish Market is a feast for every sense of your body! From vegetables to woolen socks and bolts of brightly colored fabric, its charm captivated me.
After returning home with the garlic and ginger, I began making two concoctions. The first was a soup made of 52 garlic cloves, some yellow onion, and water. When the garlic is crushed, alliin becomes allicin—the chemical constitute that is an anti-viral. The smell was so strong that I was certain our garlic-infused flat could keep away vampires and the flu—I was willing to try anything! The second broth I made was actually a ginger and lemon tea, which was to help with the terrible cough that continued to rack Michael's body.
By the fourth day, I was beginning to see some improvement in my husband's health. I kept feeding him the broths, as well as the water. I also ventured out to the local pharmacy and spoke with the pharmacist, who gave me dissolvable aspirin tablets each containing 240 mg of Vitamin C and drops to help with the dry cough. I was impressed with the knowledge of the pharmacist that day, who spent quality time with me making sure he understood the symptoms I described. I actually broke down in tears during our conversation, mainly from relief of having found help and a nice person who assured me that everything was going to be fine.
By the fifth day, my husband was sitting up, talking, and laughing again. We were grateful to have 10 days left of our vacation to explore Berlin and have some fun! Unfortunately, I ended up getting sick (on a much smaller scale) and spent two days in the flat while my husband cared for me.
When we set out to travel, we never expect to become sick—we are focused on all the exciting places we want to see and the culinary delights that await us. This trip taught me so much about myself as a caregiver and wife in a foreign land. Despite the rocky start to our vacation, we ended up falling deeper in love and having a terrific time in Berlin! What more could you want from a vacation than that?