Our Time in Skåne: The Real Deal with Marian Schembari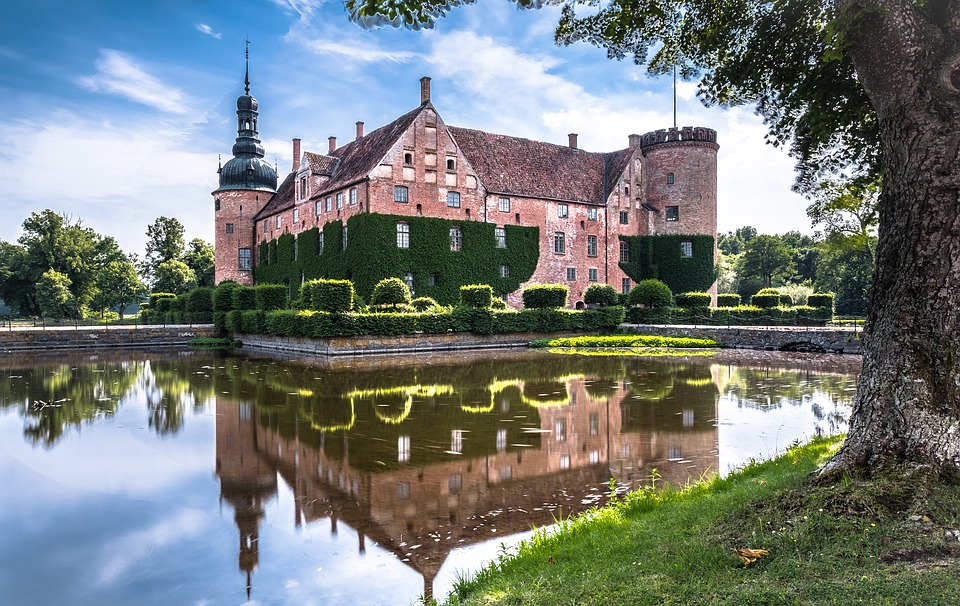 Tell us about yourself! What do you do when you're not traveling the world? Where do you live? What made you decide to go to your most recent destination?
I'm a full-time writer and the blogger behind Marian Librarian. My husband and I are expats living in Germany (via San Francisco) so we spend most weekends traveling through Europe. My husband's company has an office based in Malmö, Sweden and when he had to head over there for work, we went early and decided to do a mini road trip through the southern-most tip of Sweden, the Skåne area.
How long did you go for? How did you spend your time?
We spent 3 days driving through Skåne and spent our time driving and stopping at various destinations along the way. We didn't drive far geographically because we stopped often and explored. Here's what we hit:
Ale's Stones: Basically, Swedish Stonehenge but without the ropes and tourist shops. This gorgeous monument is perched on top of a hill. You can hike up (it's quite steep, but short) and touch the stones, imagining what it was like a thousand years ago. The view isn't too shabby either as you look out over cliffs and crashing waves. There's some delicious seafood down at the bottom in the small town where we stopped and ate.
Glimmingehus: Apparently this is the best preserved medieval stronghold in Scandinavia. What I loved about it was how untouched it looks. They don't reproduce the furniture or even have a ton of information to read. It's essentially an empty fortress and it's easy to imagine what it might have looked like in its hayday. We were the only ones there and loved walking around through the old stone rooms.
Stenshuvud National Park: Beautiful park with great hiking. Right on the water, surrounded by forest. We spent a few hours tramping around and taking photos of the gorgeous foliage.
Kiviks Musteri: An orchard and cider producer. They apparently do tours, but we just wandered around the property, read signs in the museum and bought a lot of apple products.
What were your most memorable experiences? What were the biggest disappointments?
Ale's Stones was pretty remarkable, both for the history and the view. The weather was perfect so we just got to wander around, be inspired by nature and then take a break by eating locally caught fish. It was the perfect way to spend a relaxing by adventurous afternoon.
Kiviks Musteri was the most hyped part of our trip but we were underwhelmed. The area to tour is pretty short, the restaurant was closed and it's essentially just a huge gift shop. I'm glad we stopped, but it wasn't nearly the highlight I thought it was going to be.
What do you wish you knew before you went?
Nothing! My favorite way to travel is just showing up somewhere and driving around. I love random stops and asking locals for recommendations. We spent three days doing exactly that and I wouldn't have done it any other way.
Any favorite restaurants/hotels/hostels/sites you'd like to recommend? Tell us what made them great!
Killegarden Bed & Breakfast: The staff was so friendly, the B&B was old and gorgeous and the breakfast had the best spread in Europe. Seriously, their bread was amazing. Our room could have been nicer (it was mostly IKEA furniture), but the price was cheap and the view of the surrounding orchard provided a fabulous way to wake up.
Olof Viktors: Quirky, hipster, huge cafe and bakery in the middle of nowhere farmland. My husband and I got sandwiches for lunch, but then noticed that had a huge back garden with picnic tables. Once we finished our sandwiches we refilled our coffees and sat outside with our books. It was empty except for us (a trend in Southern Sweden, apparently) so we relished the sunshine and sound of buzzing bees.
Lind: Delicious restaurant right near our B&B. English menu and friendly waiters. The wine list needs improvement, but my salmon more than made up for it.
Is there anything that women specifically should know before they travel to your destination?
The areas we visited felt safe and everyone we met was beyond helpful (and spoke perfect English) so I felt comfortable asking for directions and recommendations. I would absolutely go back and do this trip solo. Since it is pretty remote, there's a lot of opportunity for reflection and adventure in nature.