Food Paradise: 5 Essential Dishes to Try in Hoi An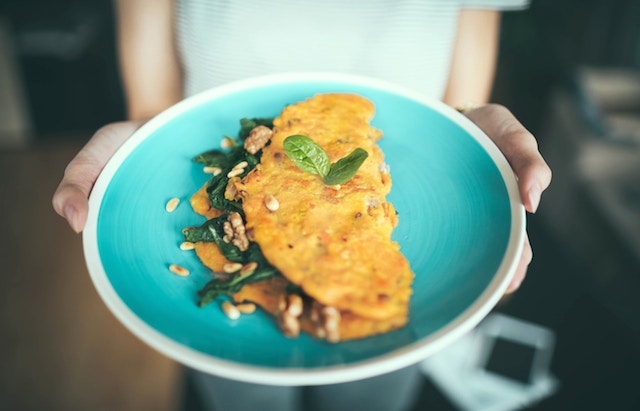 Hoi An is situated on the central coast of Vietnam. It's a romantic little town lined with wooden Chinese-style shophouses and canals. Visit Hoi An during the full moon lantern festival on the 14th day of the lunar month to be treated to a spectacular display. During this time, the ancient town of Hoi An switches off electric lights and light up lanterns instead. It's so magical strolling down streets lit with traditional lanterns, as it would've been centuries ago. You can also partake by sending paper lanterns with a candle down the river.
But an especially important reason to visit Hoi An is for its food. This ancient town is definitely a food paradise! Vietnamese food is delicious and healthy, full of fresh greens, herbs and less-greasy than food found in neighboring countries. I enjoyed Vietnamese food in Hanoi and Saigon, but I loved the food in Hoi An the best. You don't find food from Hoi An on the menu of the numerous Vietnamese restaurants overseas, or even in other parts of Vietnam.
Here's some of the most delicious and unique Hoi An specialities that you can find:
Cao Lau
This is probably the most famous dish from Hoi An. A bowl of cau lau consists of thick rice-flour noodles in a dark, soy-based broth flavoured with star anise. These noodles are so unique and can't be found in other parts of Vietnam. It's been said that they're made with water from a particular well in Hoi An. This dish is topped with succulent slices of grilled pork and garnished with bean sprouts, lettuce and herbs such mint. You get croutons made from wanton wrappers and pork rinds too, which adds a nice crunch that contrasts with the chewy texture of the noodles.
Com Ga
Maybe you've had chicken rice, a popular Singaporean dish that originated from the Hainan island of China. Hoi An's take on chicken rice is vastly different to Hainanese chicken rice though. Com Ga is served with fluffy yellow rice, fresh herbs, shredded free-range chicken and veggies. Condiments to go with this dish are a wedge of lime and chili sauce.
Banh Bao Vac
The French gave this dish the name 'white rose'. These are translucent flour parcels filled with delicately flavoured shrimp or crab and bunched up to look like a rose. It's topped with crispy fried shallots and served with a dip made from fish sauce, sugar and lime. The translucent white dough gives this dish its beautiful appearance. These tiny morsels are too pretty to eat; they're like works of art!
Hoanh Thanh Chien
The Chinese influence in Hoi An is very prominent, and this dish is similar to the Chinese wonton dumpling. The wonton wrapper is filled with shrimp or crabmeat seasoned in fish sauce and deep-fried. They top this dish with a salsa-like mixture made of tomatoes, onions and sweet and sour sauce. Simply delicious! This is one of the less-healthy Hoi An dishes though, as it's deep-fried.
Ca Nuong la Chuoi
This is fish with lemongrass and turmeric, wrapped in a banana leaf and steamed or grilled. They do variants of this dish with chicken, squid or prawns—the seafood variant is more popular in coastal Hoi An. The fragrant banana leaf and lemongrass gives the fish a nice flavour, and it is absolutely delicious!
There's more to Vietnamese cuisine than pho and banh mi. You can't get cau lau or white rose outside of Hoi An. However, that's what makes it so special. These dishes are kind of isolated from the outside world, and you'll have to make a trip to Hoi An to sample them.
I get nostalgic about the local food in Hoi An. I remember my first visit there when I was 19; I was sitting on a little stool by the riverbank of Hoi An, ordering a bowl of cau lau from a kind old lady. I revisited 5 years later, and there weren't vendors by the Hoi An river anymore. I wondered about the kind old lady, is she still around?
Photo by Unsplash.