From Thailand to Vietnam: 5-Days in a Hotter and More Hectic Country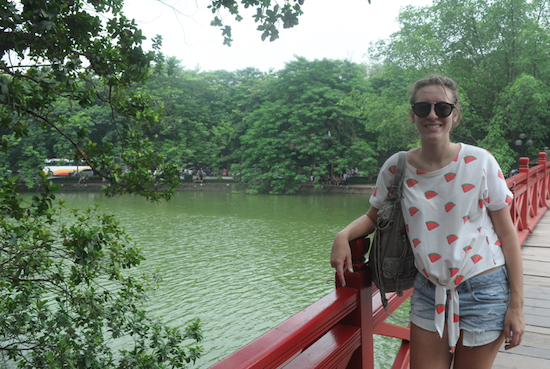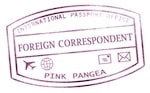 With limited time off work and limited time left in Asia, a co-worker and I decided to take advantage of the short break and venture to Vietnam. It was a quick trip consisting of one day in Hanoi, one day in Halong Bay and three days in Hoi An, Vietnam.
The trip began around 3:30 AM when my alarm went off, letting me know it was time to head to the Bangkok airport. I met my friend there and we checked into our early morning flight. Soon enough, we arrived at Hanoi International Airport, got our visas and got a cab into the city. We were staying in the Old Quarter of the city, which is roughly an hour from the airport.
After taking a nap, we got lunch at a nearby restaurant. I tried a Vietnamese noodle dish and it was delicious. Although it was still Asian influenced, it tasted different than Thai food and was a nice change from the same old food I am accustomed to. We then managed to take a tour of the Old Quarter on an electric bus. Hanoi was crazy. It was busy, chaotic and noisy. Every two seconds, a motto driver honked his horn. Traffic laws did not seem to exist.
From Thailand to Vietnam: 5-Days in a Hotter and More Hectic Country.
Each street had stores packed with strange food, cheesy clothing and random toys. In addition, many people carried heavy baskets on their shoulders and now and then, there was somebody burning material in a small fire on the street. Bangkok is crazy, but a Hanoi gives a new meaning to the word.
We proceeded to check out a couple of tourist attractions and ended the day with a water puppet show. The show was actually really impressive and well done. It showed traditional Vietnamese water puppetry and gave a good introduction to Vietnamese culture.
The next day, we planned a day trip to Halong Bay. The tour group picked us up early and we drove four hours to get there. Our tour guide informed us that Halong Bay is one of the new natural wonders of the world and gave us some information about the area and about Vietnam in general. We took a boat out on the bay and had a delicious lunch filled with Vietnamese food. The spring rolls were one of my favorite items, and tasted differently from the ones in Thailand.
Hoi An was next on the list.
We visited a fishing village and rode in small bamboo boats to explore the area. We walked through caves and into secret lagoons. The water was a beautiful blue-green color, and it was peaceful to just listen to the nature and enjoy the scenery. Although it was long ride from Hanoi, it was definitely worth going to.
Hoi An was next on the list. Hoi An is a small town in the middle of Vietnam, known for tailored clothing, a monthly light festival, beaches and Vietnamese charm. The town was calm and easy to navigate around. The buildings looked almost European in a way, and everything felt authentic and peaceful. We spent the day wandering through the town, checking out some tourist attractions and ordering clothes from a tailor. I was very excited to get something custom-made, but a little nervous that the clothes wouldn't look good. But I was in Hoi An, so I had to give it a try!
I had to give it a try!
That night, we were lucky enough to be in town for Hoi An's full moon light festival. We went down to the river where all the restaurants and stores turned off the lights and only used lanterns. Vendors sold candles placed on colorful paper boats. One is suppose to put the candle in the river to wish one's family good luck. Although a serious fire hazard, hundreds of floating candles is quite a site to see. We had a great time enjoying the festival and luckily had nothing stolen. We were warned early on that a lot of pickpocketing occurs during the festival so I made sure to keep a hand on my bag at all times.
The following day, we decided to finally sleep in a little and have a relaxed day. We went to the beach, which was both beautiful and excruciatingly hot. In fact, we were hot for the entire trip–even more so than in Bangkok! After a few hours in the heat, we made our way to a lantern making class to make some traditional Hoi An lanterns. The process was pretty simple and we learned what the various shapes and colors mean. I made a round, yellow lantern, which represents happiness and power.
From Thailand to Vietnam: 5-Days in a Hotter and More Hectic Country.
I woke up the next morning feeling a bit sad that my time in Vietnam was coming to a close. The trip flew by and I couldn't believe we were leaving Hoi An that night. That day we picked up our clothing and went on an eco and cooking tour. I had ordered two dresses, one pair of shoes and a pair of shorts. Three out of the four turned out great! One dress will unfortunately be shoved in the back of my closet, but I am excited to wear the other items. The eco/cooking tour was a little disorganized but still fun. We were able to see the fishing process used in Hoi An and went to a small village to cook. We got the recipe of the various Vietnamese dishes we made. I can't wait to try out the recipes at home!
The trip went by quickly but was well worth the costs and the hassle to get there. I would definitely recommend traveling to Vietnam. It is a lovely country that caters to tourists but still remains very true to its culture.
Where I stayed:
In Hoi An, we stayed at the Hoi An Lantern Hotel. It was a really nice place that offered everything from cooking courses to tailoring to language and culture classes. Breakfast is included and there is a swimming pool. I thought the staff was very helpful, the room was clean and I had a really nice time.
Photo credit for From Thailand to Vietnam: 5-Days in a Hotter and More Hectic Country by Jenny Tolep.