Off the Grid in the Aeolian Islands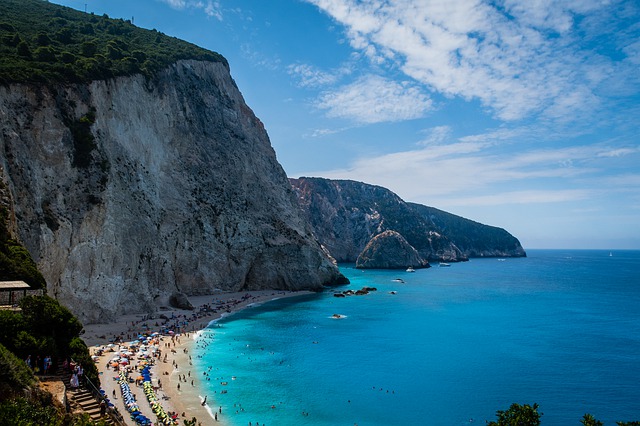 Alicudi, the last of the Aeolian Islands north of Sicily, was my home for four days and five nights. The mountain is serene, and promised adventure. It is a rural oasis not as well-known as its sister islands. The mountain and its 'camping-esque' lifestyle is not for everyone, but for adaptable travellers like my mom and I, it was heaven.
Twelve years ago, my aunt and uncle bought a home on Alicudi. They wanted to be off the beaten track, free of tourists and congestion, so opted for the mountain life. Their home is their sanctuary and they retreat to their villa during holidays and whenever their schedules permit.
My mom and I met in Palermo and travelled first by shuttle bus, then by train for three hours, to Milazzo, where we boarded the aliscafo (hydrofoil, or fast boat) to Alicudi. My great grandparents immigrated to America 80 years ago, and it was my mom's first time to the motherland.
After stepping onto land and getting reacquainted with my aunt and uncle, they whisked us away to the local shop to pick up supplies (groceries and vino, naturally) for the week. Because there are no roads or cars on the mountain, all supplies are transported by mules. (No, people cannot ride the mules; I asked). We had one chance to get everything we needed because once you're up, you don't come back down. At least, we would only trek back down the mountain to catch the ferry off Alicudo at the end of the week. After buying our supplies, we left them at the shop where they would later get collected, carried, and delivered to my relatives' home high up on the mountain.
The shop owner made us paninis, something my aunt told us he never does. It was a lovely 'welcome to the island' gesture. For the locals, it was unheard of for anyone to travel so far, especially for only a few days. To add to the drama, it was late October–the offseason in the Aeolian Islands–and there wasn't a lot for the locals to chat about. Naturally, we were the entertainment for the week.
We left the shop with sandwiches in hand and set off for the beach. We changed into our swimsuits behind the huge rocks that lined the beach and dived in. The water was cold, but considering it was October, things could have been worse. I was happy to finally take off my money pack, something that had been strapped to my body for days. It had even left an imprint on my stomach.
I never knew what day it was, and didn't care. I didn't have set schedules for days, but instead I set myself intentions.
After the refreshing swim, we had to get up the mountain. The hike up was intense but doable. We had been advised to bring good hiking shoes and water bottles. On the way, we stopped at a friend's house for some eggs. They ran a B&B on the mountain and were always equipped with the necessities. My aunt told us that her friend's husband walked up the mountain once a week. He sat there on the couch in the B&B. He was elderly, partially blind, and had two bad knees. My aunt said she sometimes heard him sing as he passed, his voice was like that of a seasoned opera singer. In a moment that gives me goose bumps when I think of it, he stood up and started singing. He sung a melodic and enchanting love story for us, which my aunt translated. My mom and I looked at each other with tears in our eyes. It was magical.
Waking up high on the mountain felt like waking up on the weekend, but better. I never knew what day it was, and didn't care. I learned fast that time wasn't a factor on the mountain. There were no clocks and just two daily ferry trips during the off-season, 10am and 4pm. That was how time was measured. It was either breakfast time, or time to prepare ingredients for dinner. It was that simple. I didn't have set schedules for days, but instead I set myself intentions.
I remember opening the blue doors of our guest room and being shot with intense sunbeams. The air tasted deliciously fresh. We lived off the land, explored the wilderness, and became accustomed to life on the mountain. We hiked higher than any other guests before us, and still couldn't get enough.
The way up the mountain is one story; the way down is an entirely different one. But, I'll need to settle down with a drink to tell the latter.
Photo by pixabay.