The 7 Best Jobs for Travel Junkies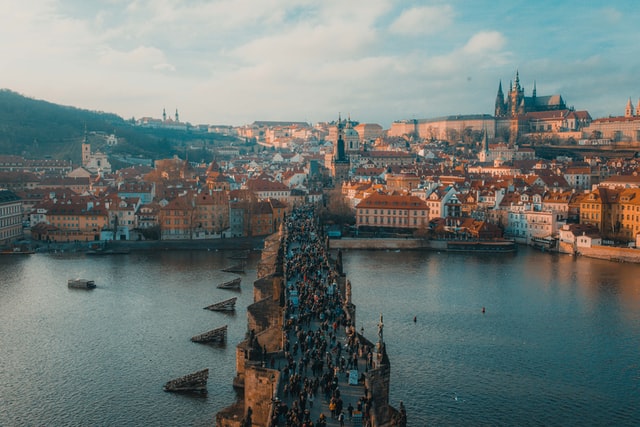 You've been bitten by the travel bug, and now you can't seem to shake your new "junkie" status. But, you've maxed out your vacation days and your PTO that you divvy out like pieces of gold, just isn't going to cut it.
What if there was another way? What if you could find a profession that allowed you to be on-the-go and make that cold, hard cash you need to survive?
If you think that option sounds too good to be true, well then you need to think again. There are actually quite a few options out there for the travel junkie in you. All it takes is a little digging to find some great tips, and you can start making your plans to tackle the world as you work.
7 Best Jobs for Travel Junkies
1. Join the growing world of freelancers
One of the easiest ways to transition to a mobile workplace is to build a freelancing gig. With today's digital age making it easier than ever to be productive anywhere there's an internet connection, your options are actually quite large. Consider building a following as a travel writer/blogger or utilizing your html skills with mobile web design. Be on the look out for resources on how to be a successful freelancer in order to set yourself up for success.
2. Share your knowledge as a tour guide.
As a traveler, you most likely feel at home anywhere you are and want to learn as much about that location as possible. Share your passion with others (and get paid while you're at it) by becoming a tour guide. It's not all fun and games obviously, but if you do a little research, you can check out some great insights and tips on what might be expected of a great tour guide.
3. Grab some work no matter your locale.
Who doesn't love shopping when they're traveling? One of the coolest mobile apps out there right now, Gigwalk, let's you pick up work from wherever you are (in the continental US), and the money is sent straight to your PayPal account. You can earn anywhere from a few bucks to a hundred, which may not be much. But, hey, every little bit counts, right? Think of it as a supplement to your other sources of income.
4. Teach a skill or language to someone virtually.
Think about what skills you already have to offer. Chances are, you've got something valuable you can share with others. Consider teaching English, or offer tutoring in html and web development. Be creative with what you love to do and what you've already got in your talent arsenal.
5. Take to the seven seas.
No, this doesn't mean you have to become an expert sailor on a massive freighter. Instead, a possibility with a bit more variety is becoming part of a cruise ship staff. The positions generally cover all matter of fields – hospitality, service and maintenance, entertainment, childcare, etc. Search on a broad platform in order to see what positions are open on multiple cruise lines. You can even check for short- and long-term appointments.
6. Become the master of house flips.
As a travel junkie, you may not even have a permanent address. If this is you, getting into house flipping might just be your cup of tea, but don't sink all of your savings in the first beat up bungalow you come across. You'll want to understand the ins and outs and dos and don'ts before you cash in your savings on real estate. You'll also want to know what to look for in the finished product such as knowing how to stage and show the existing trends appropriately.
7. Spread your wings as a flight attendant.
This job will constantly keep you on the move and seeing new locations in and outside of the US. Keep in mind though, that when you first start, you may not have a great deal of choice in your location/destination, scheduling or flight hours. On the bright side, you'll have a competitive wage to start, and you'll for sure be off to some distant destination.
Being multilingual also gives you an advantage during the hiring process. A general search on the American Airlines career website, will show all of their open positions listed, with the language requirements attached.
These are just some of the best options out there. If you're bound and determined to make a living while on the go, you are sure to find something. Take the time to really consider what you want to do, and then review all of your options. Once you've decided which career looks good to you, make a plan and go for it!
Photo by Unsplash.