Explore Guadeloupe: A Conversation With Nicole Ballantine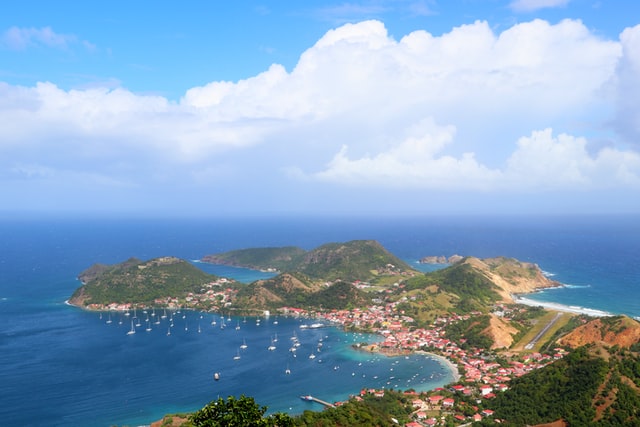 This month, we're interviewing women from all over the world and asking them about their travels to the Caribbean. We had the privilege of speaking with Nicole Ballantine about her trip to Guadeloupe. Here's a glimpse into our conversation.
Tell us about yourself! What do you do when you're not traveling the world? Where do you live? What made you decide to go to your most recent destination?
When i'm not traveling the world, I am working on my travel blog Latitude + Avenue and also working in Editorial in New York City. In July, I will be moving to Los Angeles and looking to continue my career in editorial there! My most recent trip to the Caribbean was to the French island of Guadeloupe. I decided to go because the flight was ridiculously cheap! I found out later that Norwegian Air recently opened the direct route flight from NYC to PTP and the low price was for promotional reasons.
How long did you go for? How did you spend your time?
I went to Guadeloupe for a week! It's a huge island and I spent a good amount of time exploring but also relaxing and enjoying the beautiful Le Moule, Guadeloupe. I was there for the beginning of Carnival season so one night my friend and I went to the next town to dance Kompa (haitian-creole music) with the locals!
What were your most memorable experiences? What were the biggest disappointments?
I have so many memorable moments in Guada (as the locals call it). One hilarious moment was when I accidentally stepped on something and heard a huge crack and my host started laughing and saying "escargot" I don't know much French but I do know what SNAIL means! I freaked out, so gross but funny! Another memorable moment was when I traveled to the Basse Terre (the other side of the huge island) and found a black sand beach in Trois Rivieres. The beach is black due to volcanic ash from the beautiful active volcano La Grande Soufriere. A huge disappointment would have to be not seeing the volcano or the waterfalls.
What do you wish you knew before you went?
FRENCH! Everyone in Guadeloupe speaks French and some speak Creole. Not many speak enough English to hold a conversation. Thankfully my friend who I was traveling with was Haitian and understood Creole!
Any favorite restaurants/hotels/hostels/sites you'd like to recommend? Tell us what made them great!
I would recommend a few places ! 1. Le Moule, I love the area I stayed in and the Homeaway listed by Yann was beautiful. He went above and beyond as a host! He found us a rental car, made us breakfast one morning, and even picked us up and dropped us off at the airport. 2. Le Gosier- Great area for nightlife. Within the town there is a little area full of bars and restaurants all with great food! 3. The best beach! Playa de la Caravelle is on the property of Club Med and its one of the most beautiful beached I have been to! It looks like a postcard and has such a natural feel to it!
Is there anything that women specifically should know before they travel to your destination?
You should know if you don't look like a local you will be hit on a lot! Also as a female I would make sure to have a car, since you must drive everywhere and stay in a location that is touristy if you want to be around more people!
Photo by Unsplash.